Eggless Alcohol Free Plum Cake
Looking for a delicious holiday treat that's alcohol-free and eggless? Try this recipe for a flavorful Alcohol-Free Plum Cake that's perfect for the season!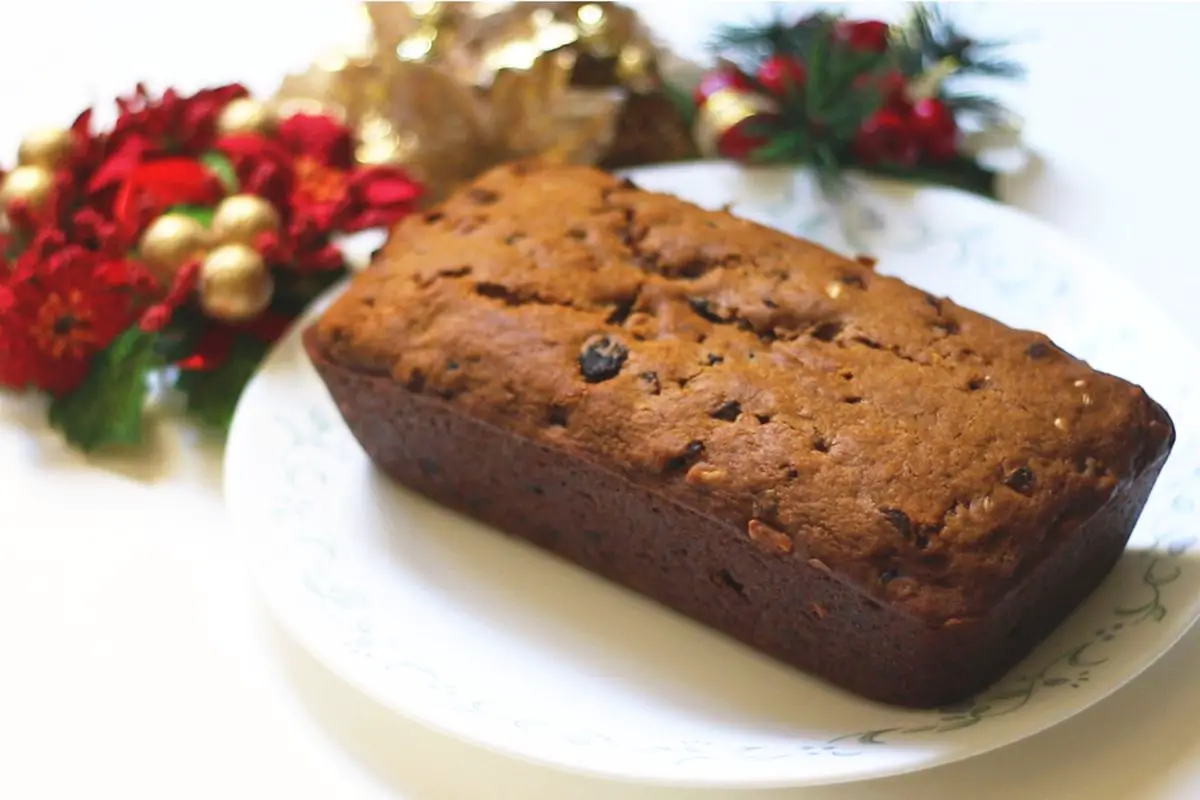 Looking for a delicious holiday treat that's alcohol-free and eggless? Try this recipe for a flavorful Alcohol-Free Plum Cake that's perfect for the season! With a blend of spices, fruits, and nuts, this cake is sure to become a family favorite.
Traditionally, plum cakes are made with alcohol, but this recipe is specifically designed for vegetarians and those who prefer to skip the booze. Plus, the longer you let it sit, the better it gets!
Here are a few tips to make sure your alcohol-free plum cake is as flavorful as possible. First, be sure to use room temperature buttermilk. You can buy buttermilk or use buttermilk powder, or make your own by adding vinegar or lemon juice to milk and letting it sit for 10 minutes.
Next, try to include as many spices as possible. While some are optional, using all of them will give your cake an extra boost of flavor. And don't forget to use brown sugar with molasses for an extra-rich taste.
Once your cake is baked, be sure to let it cool completely before storing it in an airtight container. You can keep it at room temperature or in the refrigerator for up to a week, but for best results, let it sit for at least a day before serving. Trust us, the aroma and flavor will only get better with time!
So why not give this alcohol-free plum cake a try this holiday season and let us know what you think? Your family and friends are sure to be enchanted by its magical aroma and delicious taste. Happy baking!
You may also like my other Christmas Cake Recipes such as Orange Chiffon Cake, Yogurt Lemon Cake, Coffee Cake, Pineapple Cake, Eggless Sponge Cake, Chocolate Chiffon Cake, Vanilla Cupcakes and Red Velvet Cake.
Alcohol free Plum Cake 2017-12-14 04:22:18
Eggless Alcohol Free Plum Cake
Serves 10
Prep Time: 00:15
Cook Time: 00:55
Total Time: 01:10
Dry Ingredients:
1 & 1/2 cups (195 grams) All purpose flour
1/2 teaspoon (2 grams) Salt
1 teaspoon (4 grams) Baking soda
1/2 teaspoon Nutmeg powder (optional)
3/4 teaspoon Cinnamon powder
1/4 teaspoon Cloves powder
1/2 teaspoon Fennel seeds (optional)
1/4 teaspoon Dry ginger powder
250 grams Dried and candied fruits (raisins, chopped dried dates and figs, cherries, currants, tutti frutti, dried cranberries, etc.)
50 grams Chopped cashew nuts
Wet Ingredients:
1 cup (240 ml) at room temperature Buttermilk
1/2 cup (113 grams) Unsalted butter
1/2 teaspoon Vanilla essence
150 grams (3/4 cups) Brown sugar (Molasses Sugar), sifted
Instructions
Preheat the oven to 180 degrees C then place the oven rack in the center of the oven.
Butter and flour or spray 9-inch loaf pan then line the bottom of the pan with parchment paper.
Melt the butter and cool it to room temperature.
In a wide bowl, whisk the flour with salt, baking soda, and all other spices until combined.
Then add the dried fruits and chopped nuts and toss to coat all the fruit.
In another bowl, whisk together brown sugar, melted butter, vanilla essence, and buttermilk until incorporated.
Stir this mixture into the dry ingredients and mix well. Immediately pour the batter into the prepared pan and level it.
Bake it for about 55 to 60 mins or until a toothpick inserted in the center of the cake comes out clean and the cake starts to pull away from the sides of the pan.
Remove from the oven and cool it for about 10 mins before removing from the pan.
After it cools completely, places the cake in an airtight box and store it in the refrigerator or at room temperature for about one day. As the days go by, the taste and aroma enhance.
I would recommend leaving it for at least 1 day before serving. It can be stored at room temperature or in the refrigerator for about one week.
Try to use brown sugar with molasses as it enhances the taste just like adding alcohol.
By Santhi Therese
The Indian Claypot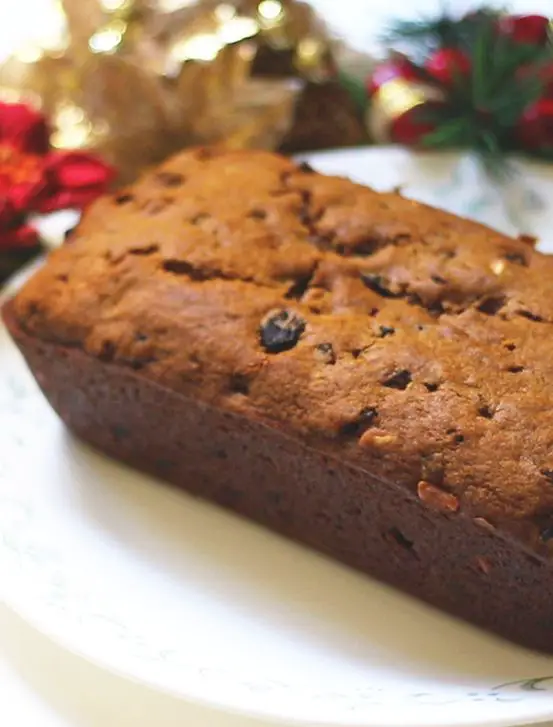 You may also like my other Christmas Cakes posts and recipes like Eggless Hot Cross Buns, Eggless Donut Recipe, Eggless Chocolate Cake Recipe, Eggless Ragi Chocolate Cake, Eggless Rava Cake, Eggless Banana Chocolate Cake, Eggless Strawberry Sauce Cake, Eggless Chocolate Cupcakes, Eggless Strawberry Cake, Eggless Apple Cake, Eggless Carrot Cake, Microwave Chocolate Mug Cakes, Eggless Orange Cake, Eggless Chocolate Marble Cake, Strawberry Streusel Coffee Cake, Christmas Plum Cake, Green Apple Streusel Cake, Meringue Cookies, Strawberry Fruit Fool, Red Velvet Cupcakes with Cream Cheese .