Apple Sauce Recipe
Are you looking for a healthy and tasty snack for your kids? Look no further than this easy-to-make homemade apple sauce recipe!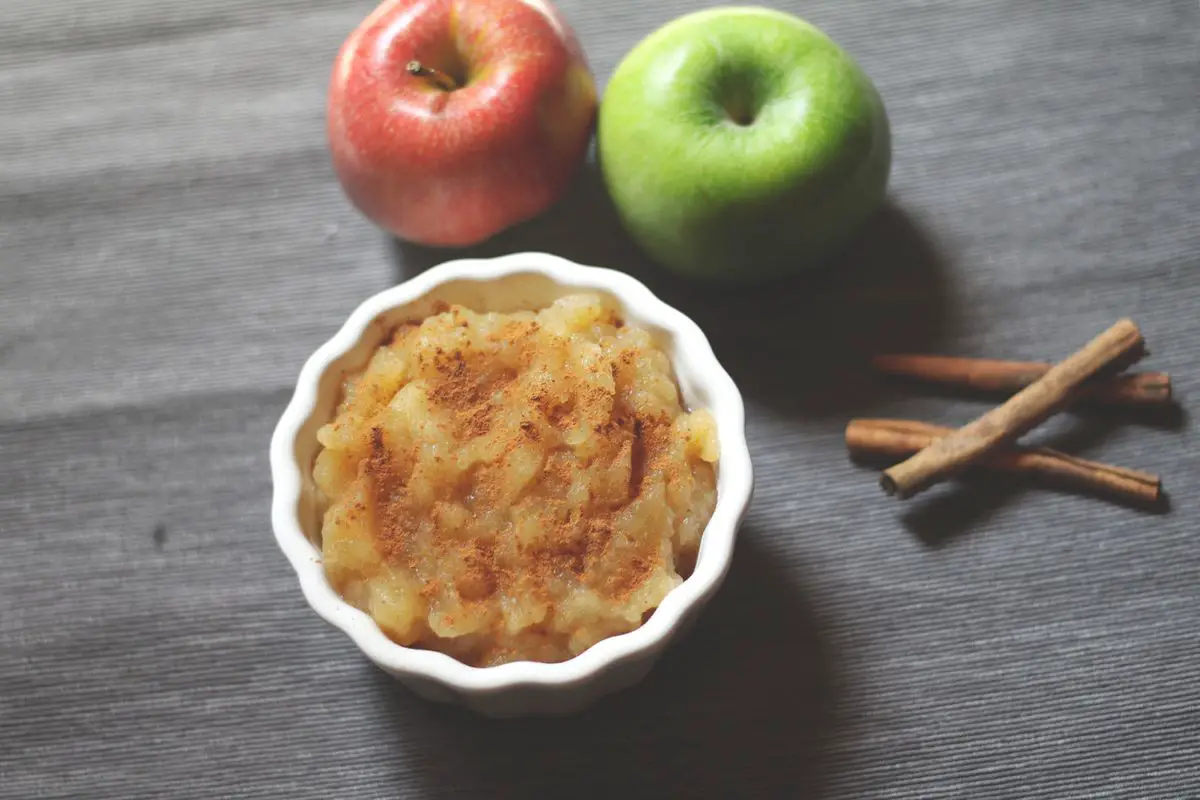 How to Make Flavorful Apple Sauce at Home - A Healthy and Nutritious Snack for Kids
Are you looking for a healthy and tasty snack for your kids? Look no further than this easy-to-make homemade apple sauce recipe! Not only is it delicious, but it's also packed with nutrients.
This apple sauce is not only a great snack for kids, but it also makes a delicious accompaniment to pork and other meat dishes. And if you're making it for toddlers, simply skip the cinnamon and let them enjoy!
Try experimenting with different types of apples to add depth of flavor. And if you prefer a less sweet version, adjust the amount of sugar to your taste. You can even add a splash of apple brandy or freshly grated lemon zest for an extra kick.
Don't wait any longer - make this delicious and healthy apple sauce recipe today!
You may also like Apple Carrot Walnut Muffins.
Apple Sauce Recipe 2017-09-13 06:21:34
Apple Sauce Recipe
Serves 3
Prep Time: 00:10
Cook Time: 00:25
Total Time: 00:35
Ingredients
3 (2 red apples and 1 green apple) Apples
1/2 cup Unsweetened Apple Juice
2 tbsp White Sugar
1/4 tsp Cinnamon Powder
1 tsp Fresh Lemon Juice
Instructions
Peel, core and then cut the apples into 1/2 inch chunks. Then toss the apple chunks with lemon juice.
In a medium saucepan, pour apple juice and just bring it to boil.
Add the apple chunks, stir and reduce the heat to low, then cover and cook the apples until soft. It takes 20 to 25 mins (stir in between).
Remove from the heat and mash the apple chunks by using a fork or wooden spoon until smooth or chunky.
Then add 2 tbsp of sugar and 1/4 tsp of cinnamon powder and mix well and let it cool completely. Store it in an airtight container and place it in the refrigerator for 3 to 4 days.
Notes:
You can also use water instead of apple juice, but apple juice gives more flavor.
You can also use brown sugar instead of white sugar.
Adjust the sugar quantity according to your taste.
If desired, add a pinch of nutmeg, grated lemon zest, or a splash of apple brandy for extra flavor.
By Santhi Therese
The Indian Claypot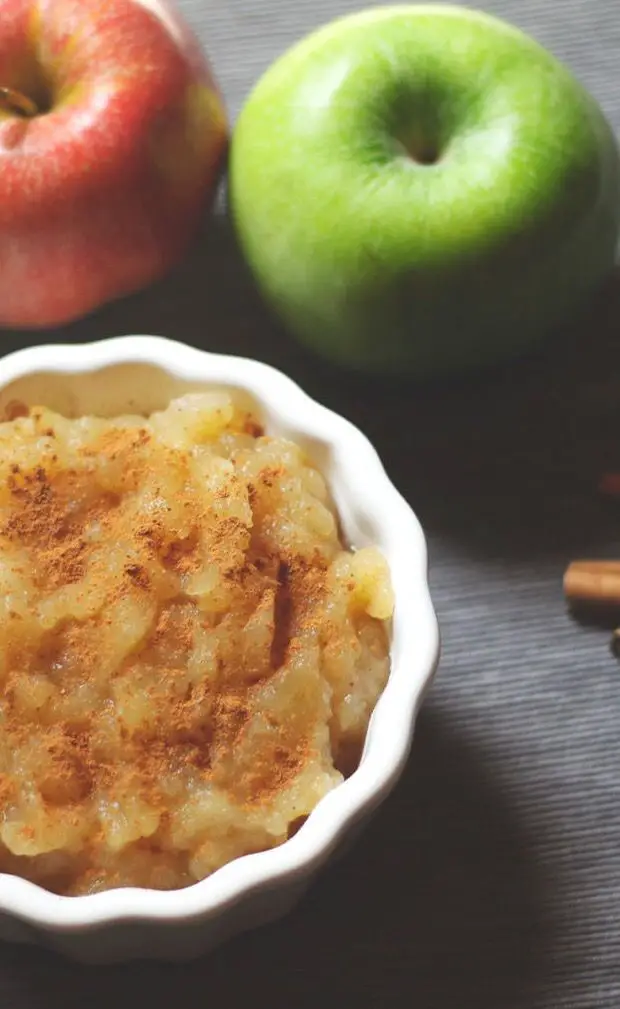 You may also like my other Healthy Breakfast posts and recipes like Appam Recipe, Thinai Sakkarai Pongal /Foxtail Millet Sweet Pongal, Healthy Breakfast Recipe, Kara Kuzhi Paniyaram with Idli/Dosa Batter, Oats Chocolate Brownie Recipe, Healthy Aval/Poha/Red Rice Flakes Breakfast Recipe, Ragi Aval Sweet Kozhukattai, Ragi Paal Kozhukattai, How To Make Soft Layered Chapati, Soft and Chewy Granola Bars, Vendhaya Kali, Strawberry Apple Smoothie, Pasi Payaru Aval Pongal, Homemade Granola Recipe, Moringa Adai Dosa Recipe, Ragi Puttu, Green Gram Payasam/Kheer, Whole Wheat Bread Recipe, Kavuni Arisi Sweet, Banana Oatmeal Cookies .