Baby Corn and Carrot Fries
Are you looking for a quick and healthy snack option? Look no further than Baby Corn Carrot Fries!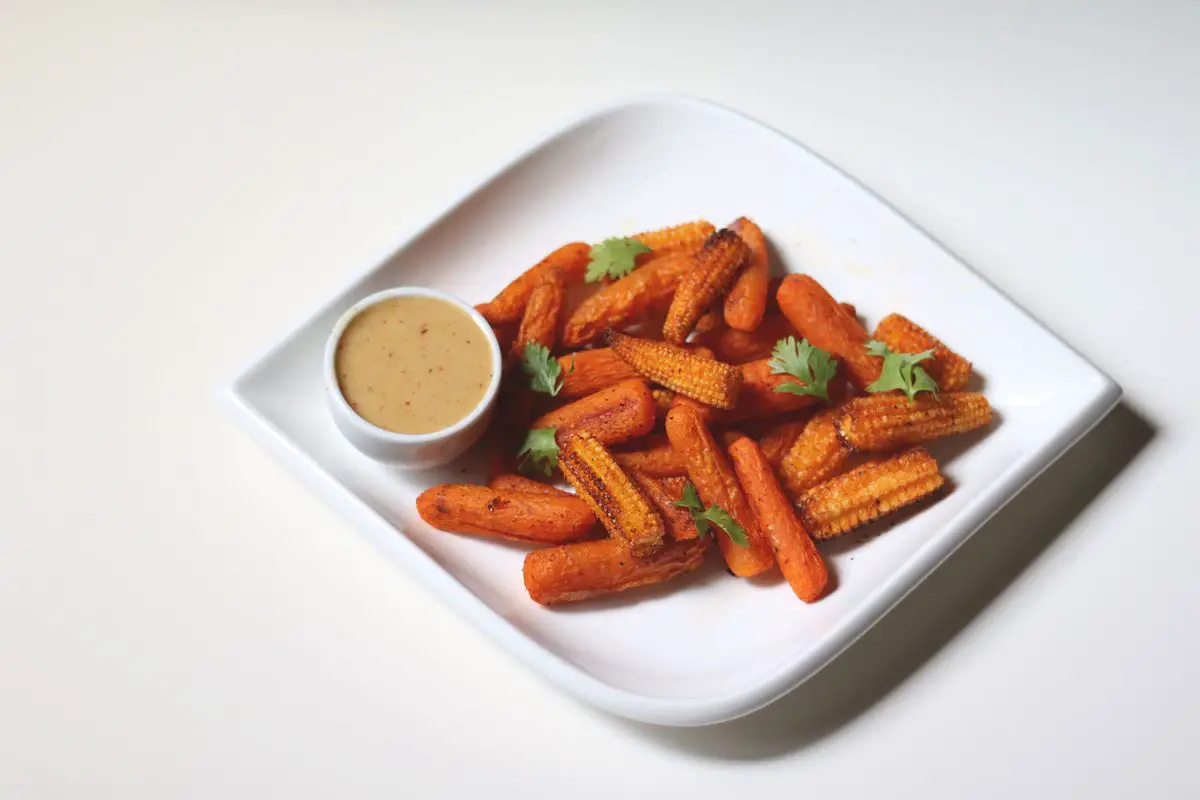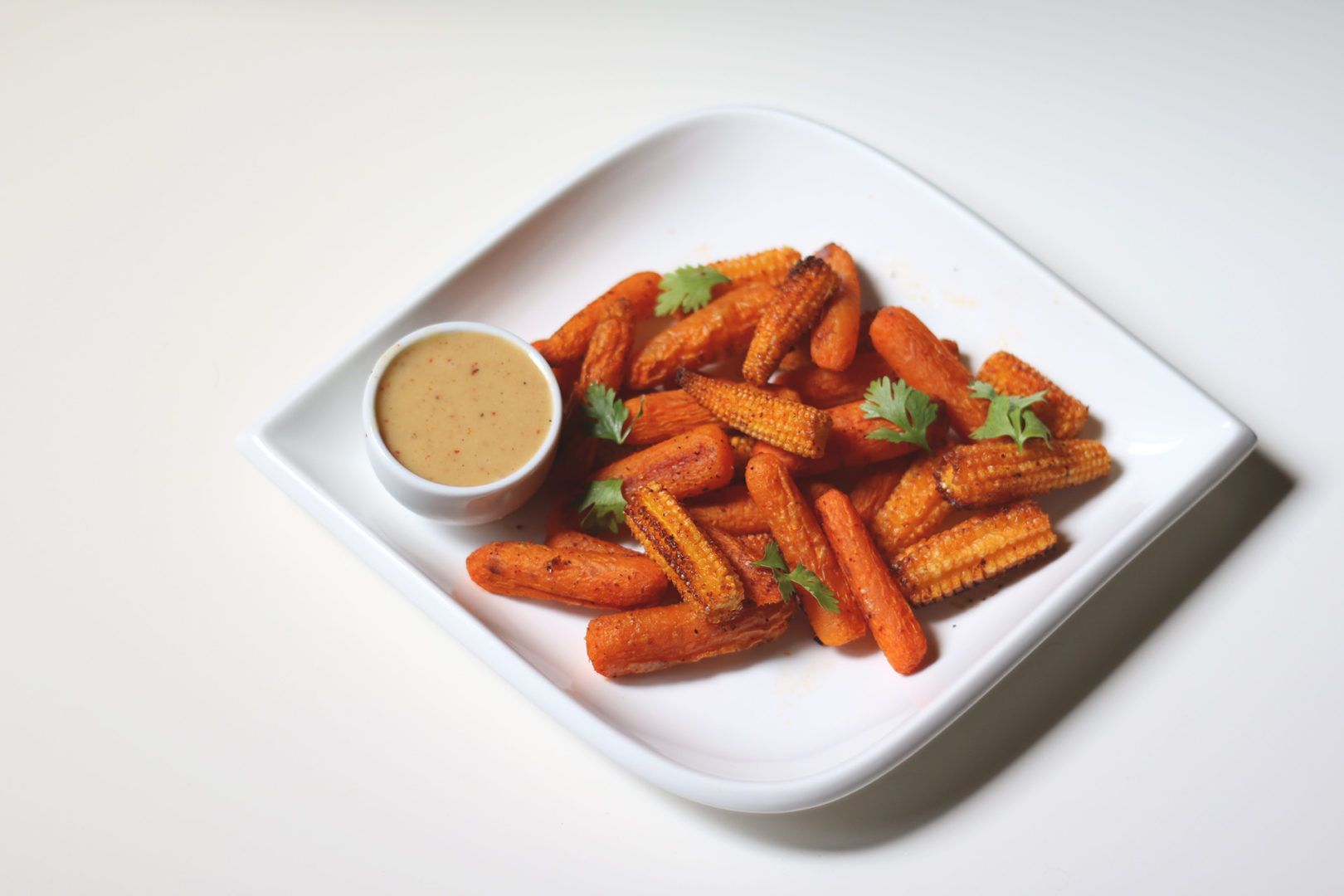 Crunchy Baby Corn Carrot Fries: A Healthy and Delicious Snack
Introduction:
Are you looking for a quick and healthy snack option? Look no further than Baby Corn Carrot Fries! This snack is not only easy to prepare, but it also pairs perfectly with fried rice and pulao. With a spicy, tangy, and sweet taste, these fries are sure to be a hit. Keep reading to learn how to make this crunchy snack and some tips to make it even more delicious.
Body:
To start, you'll want to gather some baby carrots from the supermarket. If those aren't available, small-sized carrots cut into thin strips will do the trick. Next, grab some baby corn and cut it into the same size as the carrots.
When it comes to baking, be careful not to overdo it. Bake the fries for 20 to 25 minutes or until they're tender. This will ensure that they're perfectly crispy without being burnt.
Conclusion:
So there you have it, a healthy and tasty snack that's easy to make. Have you tried making Baby Corn Carrot Fries before? If not, we encourage you to give it a try and share your thoughts with us in the comments. Happy snacking!
You may also like Crispy Baked Potato Fries
Baby Corn Carrot Fries 2017-08-27 06:21:14
Baby Corn and Carrot Fries
Serves 2
Prep Time: 00:15
Cook Time: 00:25
Total Time: 00:40
Ingredients
150 g baby carrots
75 g baby corns
1 tbsp olive oil
1/2 tsp chili paprika powder
1/4 tsp or to taste salt
for garnishing chopped coriander leaves
Instructions
Clean carrots and corns properly and drain the water completely and then pat dry with the help of a kitchen towel.
Then coat them with olive oil, salt and paprika powder in a wide bowl until well coated.
Meanwhile, preheat your oven to 200 degrees C.
Then place a sheet of an aluminum foil on the baking tray and grease it with some oil.
Then spread the corns and carrots over the sheet evenly in a single layer.
Place it in the preheated oven and bake it for 20 to 25 mins or until cooked through and tender.
Then remove from the oven and transfer it to the serving plate.
Finally, garnish it with some chopped coriander leaves.
By Santhi Therese
The Indian Claypot
You may also like my other Healthy Snacks posts and recipes like Easy Bruschetta Recipe, Sweet Paniyaram with Idli / Dosa Batter, Oats Chocolate Brownie Recipe, Ragi Aval Sweet Kozhukattai, Instant Wheat Flour Sweet Appam, Mysore Bonda Recipe, Pottukadalai / Fried Gram Murukku Recipe, Wheat Butter Cookies, Fried Gram / Pottu Kadalai Urundai, Baked Chakli/Murukku, Green Gram Payasam/Kheer, Black Gram Laddu, Moong Dal Susiyam, Banana Oatmeal Cookies, Microwave Chocolate Mug Cakes, Homemade Peanut Butter, Vazhaipoo Vadai, Eggless Raspberry Pudding, Raspberry Bread, Coconut Sweet Bun .