Crispy Baked Potato Fries
Looking for a healthy and tasty tea time snack? Look no further than Baked Potato Fries!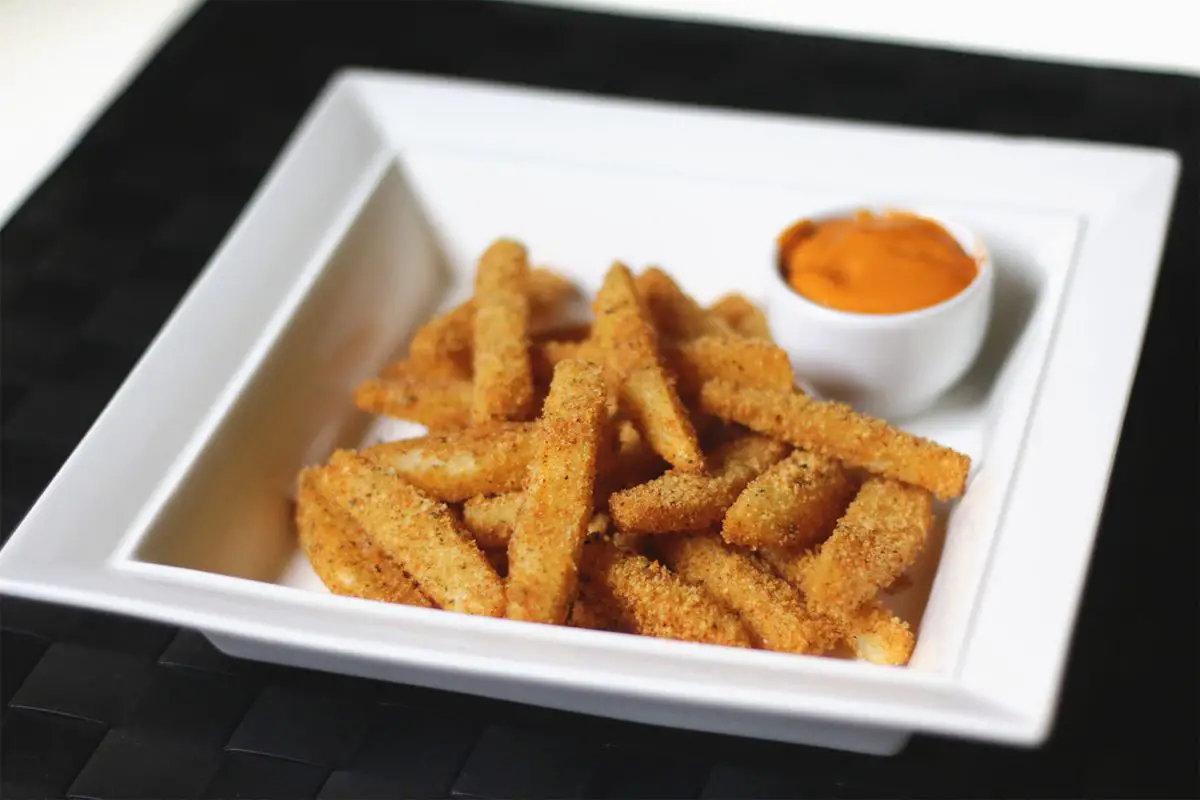 Baked Potato Fries: A Healthier and Delicious Tea Time Snack
Looking for a healthy and tasty tea time snack? Look no further than Baked Potato Fries! This recipe is a great alternative to traditional French fries, which are usually deep fried in oil, making them high in calories.
By baking the potatoes instead, you get the same crispy texture and fresh taste as deep-fried fries, but without all the extra calories. And the best part is, it's incredibly easy to make!
To make this recipe, start by selecting firm potatoes without any green patches, as these can affect your stomach. Clean the potatoes well and cut off any sprouting eyes with a knife. Then, adjust the baking time based on your oven, keeping a close eye on them to prevent overcooking and charring.
Once baked, these potato fries make a delicious and healthy snack that's perfect for any time of day. So why not give this recipe a try and share your comments with us?
In summary, Baked Potato Fries are a healthier alternative to deep-fried French fries, and they taste just as delicious. With a few simple tips and tricks, you can make this recipe at home and enjoy a guilt-free snack that's sure to satisfy your cravings.
You May also like Oven Fried Chicken, Oven Baked Chicken Drumsticks and Potato Wedges
Crispy Baked Potato Fries 2017-06-19 05:46:25
Crispy Baked Potato Fries
Serves 3
Prep Time: 00:20
Cook Time: 00:30
Total Time: 00:50
Ingredients
250 g, peeled potatoes
1 tbsp olive oil
1/3 cup Italian style bread crumbs with Romano cheese
1/4 tsp chilly paprika
1/4 tsp black pepper powder
to taste (1/4 tsp) salt
1 tbsp dry grated parmesan cheese
Instructions
Preheat oven to 180 degrees C. then line a baking tray with foil and grease it with some oil or spray.
Then cut each potato lengthwise into strips about 1/2 inch wide.
Then place these strips in a wide bowl and pour some ice water, soak it for 15 mins.
Remove them from the water and then pat dry with kitchen towel.
Pour 1 tbsp of olive oil over the potato strips and mix it well until well combined and keep it aside.
Meanwhile, place the bread crumbs, parmesan cheese, chilly paprika powder, black pepper powder and salt into a large resealable plastic bag.
Then add the oil coated potato strips, seal the bag and then shake it well until the potatoes are well coated with seasoning.
Then transfer the well-coated strips to the prepared baking sheet and arrange them in a single layer.
Bake it in the preheated oven for 15 mins and then remove from the oven and spray some oil or butter over the fries.
Again bake it for about another 10 to 15 mins or until lightly browned and crispy.
Serve it with spicy mayo-ketchup.
By Santhi Therese
The Indian Claypot
You may also like my other Starters posts and recipes like Street Style Chicken Pakoda, Seppankizhangu Roast / Arbi Roast, Crispy French Fries, Paneer 65, Baby Corn Fries, Vegetable Cutlets / Patties, Chicken 65 .