Baked Raspberry Pancake
Are you looking for a delicious and healthy breakfast option that will fill up your family members for a hearty day of work? Try making a Baked Raspberry Pancake.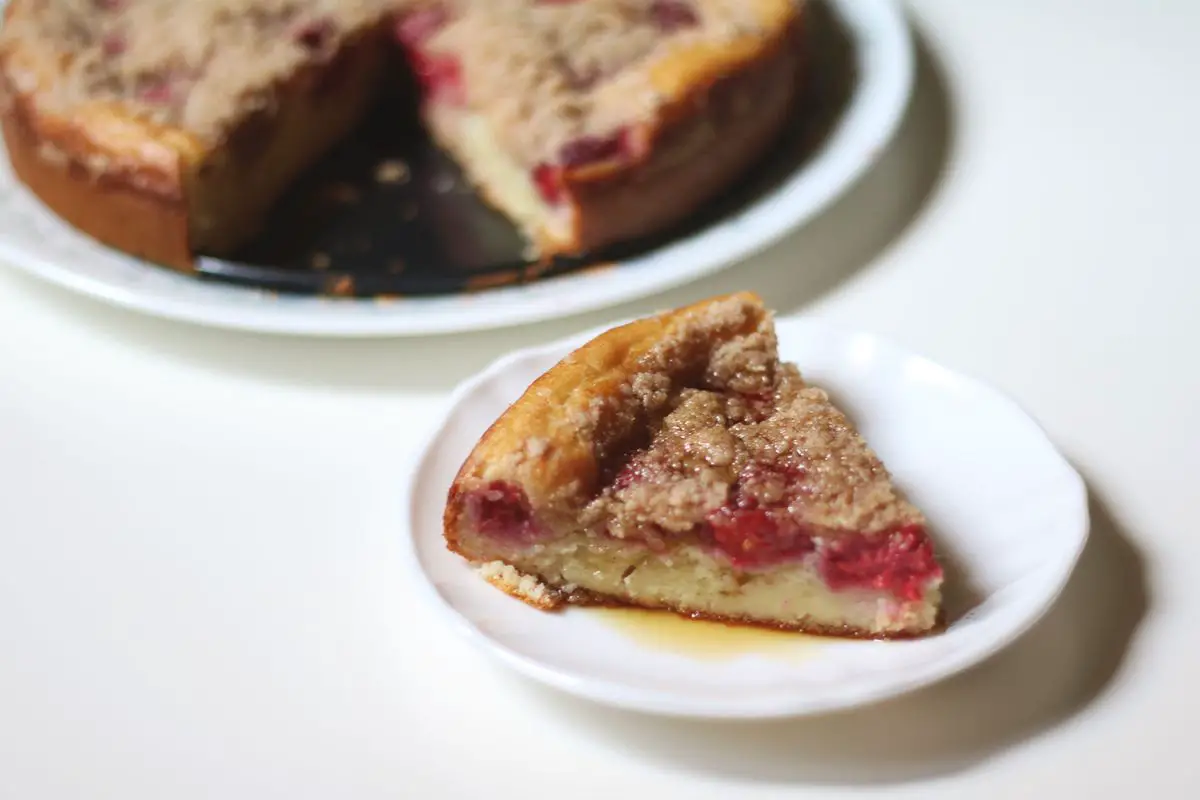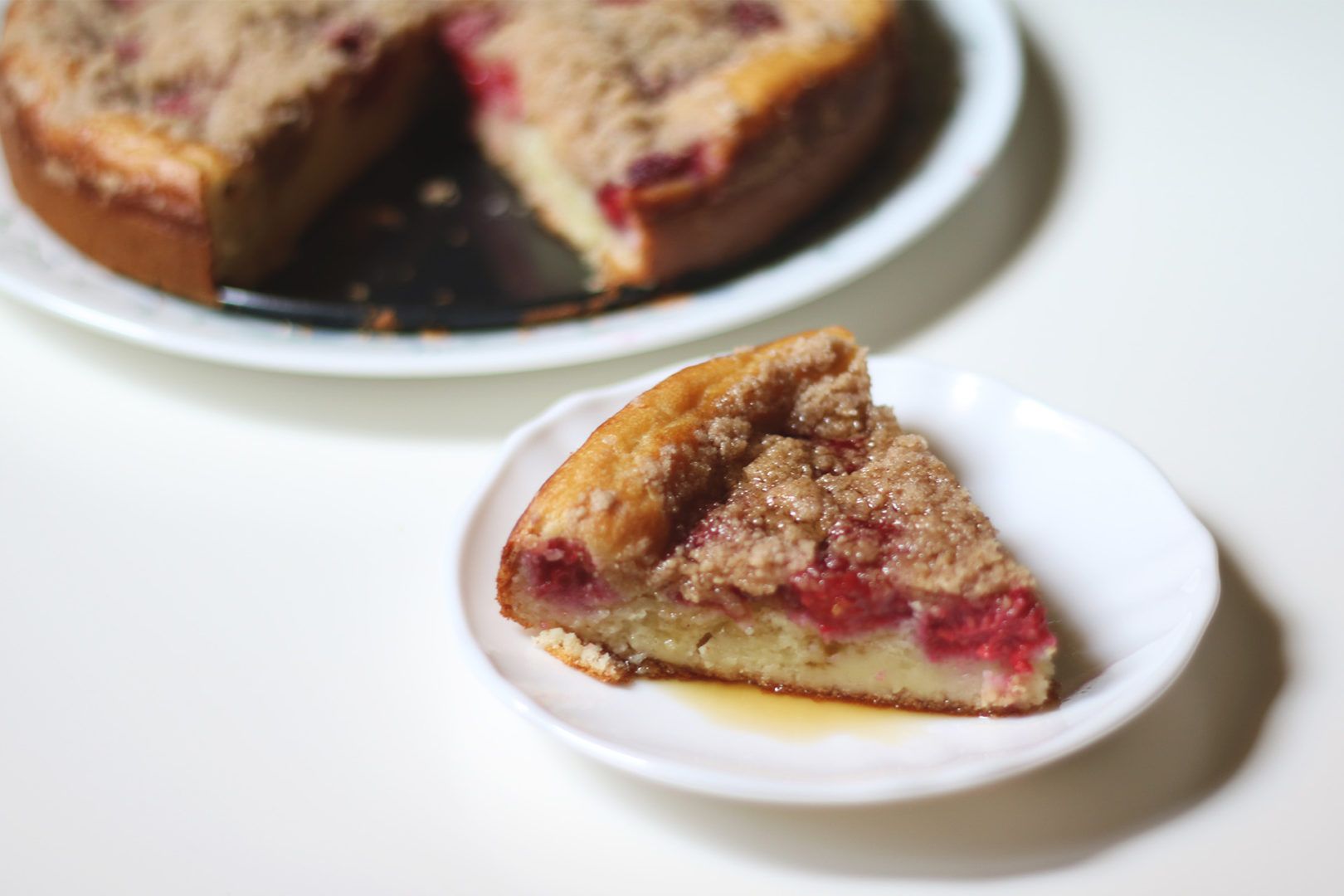 Baked Raspberry Pancake: A Healthy and Delicious Breakfast Recipe with Streusel Topping
Are you looking for a delicious and healthy breakfast option that will fill up your family members for a hearty day of work? Try making a Baked Raspberry Pancake with crunchy streusel topping and fresh raspberries inside. It's not only easy and simple to make, but it also makes for a great lunch option for your kids.
This Baked Raspberry Pancake recipe is perfect for those who want a sweet and hearty breakfast without all the flipping. It's sweet enough to eat on its own, or you can drizzle some maple syrup or honey on top for added sweetness.
To make this recipe, all you need is a few simple ingredients, and you're ready to go. The streusel topping adds a delightful crunch to the pancake, while the fresh raspberries give it a burst of flavor. And since it's baked, it's a healthier alternative to the traditional pancake recipe.
So why not give this Baked Raspberry Pancake recipe a try and share your thoughts with us? It's a great way to start your day with a healthy and delicious breakfast that will leave you feeling satisfied and energized.
You may also like Buttermilk Pancake and Crepes Recipe
Baked Raspberry Pancake
Furthermore, I would like to share some of my suggestions. Firstly, baked raspberry pancake is so simple and easy to make. It is also perfect when you are preparing for a crowd and when you simply don't want to stand in your kitchen in the busy morning hours. Once it baked, cool it completely and then cut into individual servings. Place them in ziploc bags freeze them until your kids needed them. When they are ready to eat, microwave it for 90 seconds and pour some maple syrup over it and serve immediately. You can also add blueberries, bananas or even chocolate chips or whatever else you want to make it even better.
Baked Raspberry Pancake 2017-08-28 05:24:45
Baked Raspberry Pancake
Serves 4
Prep Time: 00:20
Cook Time: 00:45
Total Time: 01:05
Ingredients
1&1/4 cup (165 g) all purpose flour
1 tbsp white sugar
1/2 tsp baking powder
1/2 tsp baking soda
1/4 tsp salt
1, lightly beaten large egg
1 cup buttermilk
1/4 cup low fat milk
2 tbsp olive oil or melted butter
1 tsp vanilla essence
16 oz fresh raspberries
1/4 cup (30 g) flour
2 tbsp white sugar
1/4 tsp cinnamon powder
2 tbsp, COLD unsalted butter
Instructions
Preheat oven to 180 degrees C. Then butter and flour an 8-inch springform pan.
In a medium bowl, mix together the flour, sugar and cinnamon powder until combined.
Then cut the cold butter into small cubes and mix it in with the flour mixture using a fork until it becomes coarse crumbs and keep it in the refrigerator for further use.
In a wide bowl, combine flour, sugar, baking powder, baking soda and salt until combined.
In a separate bowl, whisk together lightly beaten egg, buttermilk, milk, olive oil or butter and vanilla essence until incorporated.
Add wet ingredients to dry ingredients by using a rubber spatula, mix until just combined. Don't over mix.
Then pour the batter into the prepared baking pan or dish.
Scatter fresh raspberries (wash properly and then pat dry with kitchen tissue) over the batter and top with the streusel which we kept in the refrigerator.
Place the pan in the preheated oven and bake it for about 45 mins or until it becomes golden brown in color and the edges begin to pull away from the sides of the pan.
By Santhi Therese
The Indian Claypot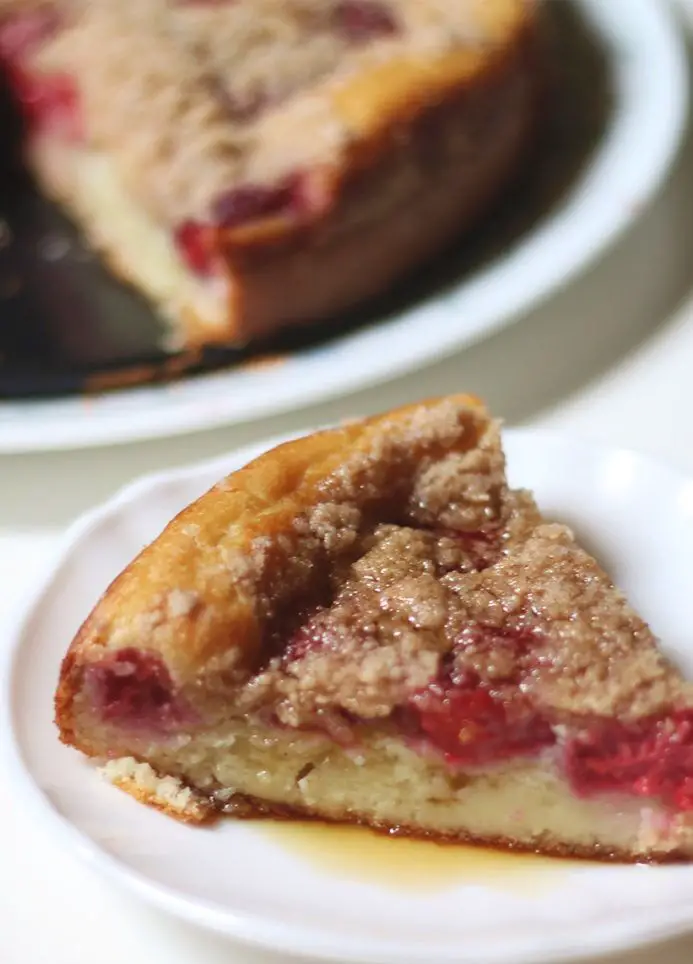 You may also like my other Healthy Breakfast posts and recipes like Appam Recipe, Thinai Sakkarai Pongal /Foxtail Millet Sweet Pongal, Healthy Breakfast Recipe, Kara Kuzhi Paniyaram with Idli/Dosa Batter, Oats Chocolate Brownie Recipe, Healthy Aval/Poha/Red Rice Flakes Breakfast Recipe, Ragi Aval Sweet Kozhukattai, Ragi Paal Kozhukattai, How To Make Soft Layered Chapati, Soft and Chewy Granola Bars, Vendhaya Kali, Strawberry Apple Smoothie, Pasi Payaru Aval Pongal, Homemade Granola Recipe, Moringa Adai Dosa Recipe, Ragi Puttu, Green Gram Payasam/Kheer, Whole Wheat Bread Recipe, Kavuni Arisi Sweet, Banana Oatmeal Cookies .