Blueberry Bread Pudding Muffins
Are you a fan of bread pudding? If yes, then you'll surely love my special twist to the classic bread pudding - Blueberry Bread Pudding Muffins!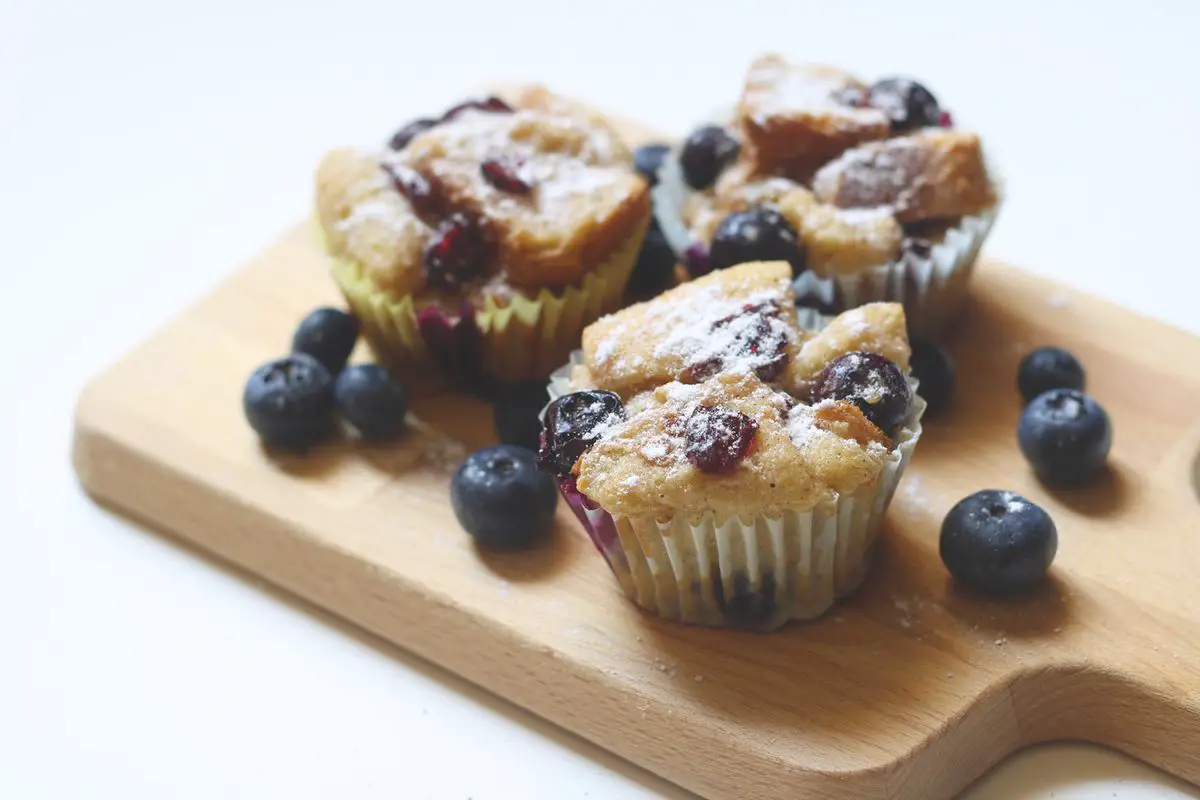 Delicious Twist to Classic Bread Pudding - Blueberry Bread Pudding Muffins
Are you a fan of bread pudding? If yes, then you'll surely love my special twist to the classic bread pudding - Blueberry Bread Pudding Muffins! These muffins are not only easy to carry around for picnics but also a perfect treat for your taste buds.
I first tried these delicious muffins at Kempinski Hotel Dubai and was determined to create my own version of it. And I'm happy to say that it turned out to be as delicious as the ones I had at the hotel.
If you want to try making these mouth-watering muffins, here are some tips that might help you:
Use wild blueberries as they are firm, plump and fragrant. Check the underside of the container for any wet spots because blueberries are now sold in plastic containers.
If wild blueberries are not available in the market, then you can substitute them with apple pieces for a similar taste and texture.
For an extra rich and creamy taste, use full-fat milk and heavy whipping cream instead of low-fat milk and cream.
Give this recipe a try and let me know your thoughts in the comments section below. Happy baking!
You may also like Bread Pudding, Blueberry Muffins, Banana Muffins, Mixed Berry Muffins and Raspberry Muffins
Blueberry Bread Pudding Muffins 2017-09-22 06:45:35
Blueberry Bread Pudding Muffins
Serves 12
Prep Time: 00:20
Cook Time: 00:25
Total Time: 00:45
Ingredients
8 (225 g) large sized loaves of bread
1/4 tsp salt
1/2 tsp cinnamon powder
1 cup fresh blueberries
2 tbsp dried cranberries or raisins
For Custard:
3 (at room temperature) large eggs
1/2 cup (100 g) sugar
1 tsp vanilla essence
2 tbsp (melted and cooled to room temperature) butter
3/4 cup (180 ml) low-fat milk
180ml (3/4 cup) low-fat whipping cream
Instructions
Preheat oven to 165 degrees C. Then line 12 muffin cups pan with paper liners.
Meanwhile, beat the eggs and sugar in an electric stand mixer with paddle attachment or by using a hand mixer until slightly thick for about one minute at high speed.
Then add milk, whipping cream, melted butter, vanilla essence and salt, stir well by using a rubber spatula.. Now the custard is ready to use.
Place all the bread cubes in a wide bowl, then add cinnamon powder and blueberries, mix well.
Then pour the custard over the bread cubes, mix gently by using a rubber spatula and set it aside for 10 mins or until the bread cubes absorbed the custard.
Fill the muffin cups with pieces of bread equally.
If there is any custard leftover in the bowl, then spoon onto the muffins.
Finally, sprinkle some cranberries or raisins over the muffins. Gently press the bread cubes to compact.
Bake it for about 20 to 25 mins or until a toothpick inserted into the center of a muffin comes out clean. Place on a wire rack to cool.
Lastly, dust some powdered sugar over the blueberry bread pudding muffins while serving.
By Santhi Therese
The Indian Claypot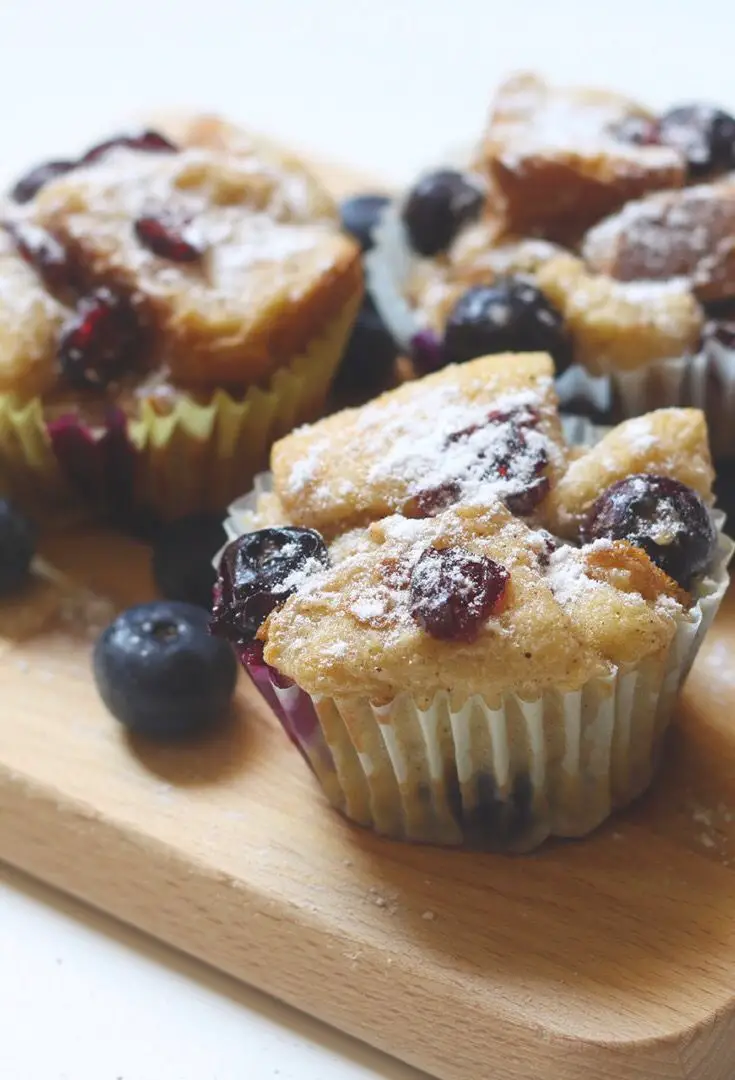 You may also like my other Healthy Breakfast posts and recipes like Appam Recipe, Thinai Sakkarai Pongal /Foxtail Millet Sweet Pongal, Healthy Breakfast Recipe, Kara Kuzhi Paniyaram with Idli/Dosa Batter, Oats Chocolate Brownie Recipe, Healthy Aval/Poha/Red Rice Flakes Breakfast Recipe, Ragi Aval Sweet Kozhukattai, Ragi Paal Kozhukattai, How To Make Soft Layered Chapati, Soft and Chewy Granola Bars, Vendhaya Kali, Strawberry Apple Smoothie, Pasi Payaru Aval Pongal, Homemade Granola Recipe, Moringa Adai Dosa Recipe, Ragi Puttu, Green Gram Payasam/Kheer, Whole Wheat Bread Recipe, Kavuni Arisi Sweet, Banana Oatmeal Cookies .