Breaded Fried Prawns
These gorgeous crispy breaded fried prawns are not only a delight to your eyes but also a delight to your heart!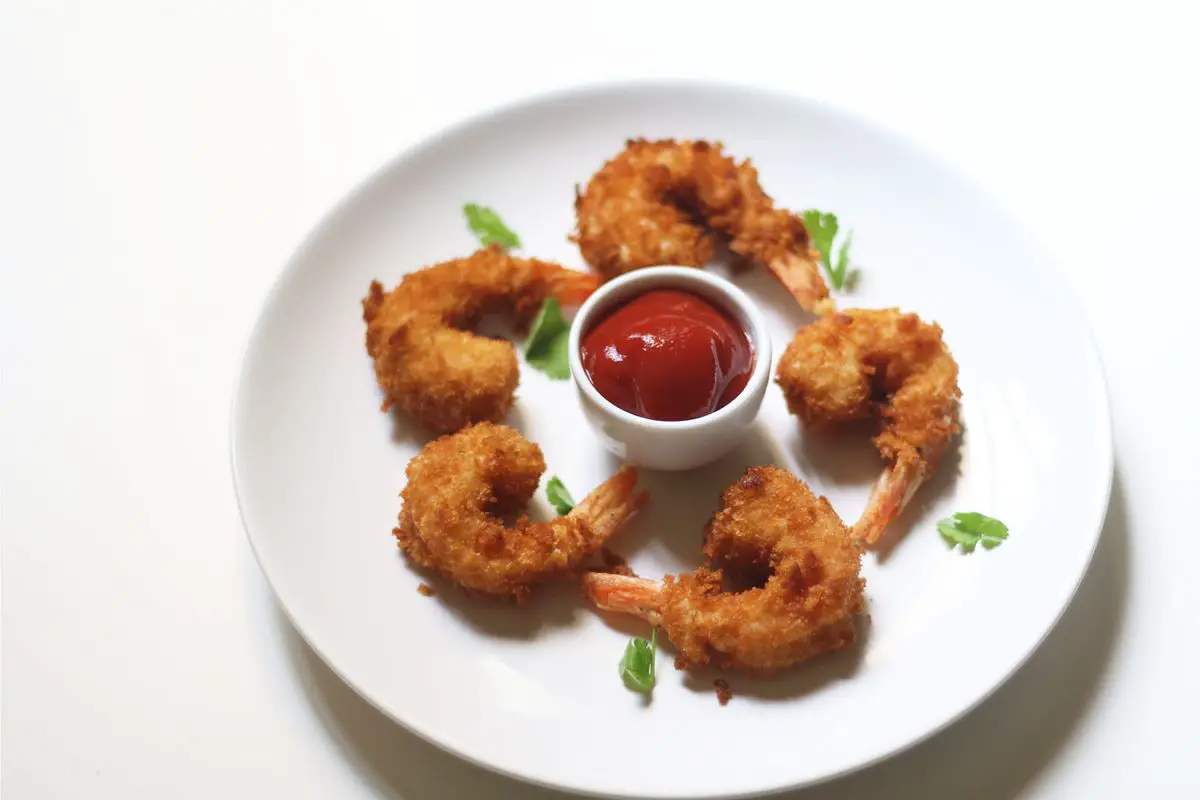 Introducing a new recipe for breaded fried prawns that's easy to prepare and delightful to the taste buds. This crispy seafood appetizer is a restaurant favorite, but with this recipe, you can make it in the comfort of your own home! Whether you're cooking for your family or hosting a party, this dish is sure to impress.
For this recipe, I used frozen prawns, but if you prefer fresh, start by peeling the prawns while keeping the tail intact. Devein, wash, and pat dry with a kitchen tissue before seasoning with salt and pepper. If using frozen prawns, thaw them properly, then wash and pat dry. To create the crispy breading, I used homemade breadcrumbs, but panko breadcrumbs are a great alternative.
These golden breaded fried prawns not only look good but are also heartwarming. Seafood is an excellent source of protein and omega-3 fatty acids, which are essential for maintaining a healthy heart. So, treat yourself to this delicious dish and enjoy it with some tomato ketchup.
You may also like my other seafood recipes such as Golden Fried Prawns, Shrimp Stir Fry, Fish fry, Grilled Kingfish Steak, Prawn Fried Rice and Prawn Biryani.
Breaded Fried Prawns 2018-03-11 13:25:23
Breaded Fried Prawns
Serves 3
Prep Time: 00:10
Cook Time: 00:10
Total Time: 00:20
Ingredients
250g, devained and tailed large sized prawns
1/2 cup all-purpose flour
1/2 tsp pepper powder
1/2 tsp, divided salt
1/2 tsp cayenne pepper
1/4 tsp italian herbs
1 cup bread crumbs
1/4 tsp salt
1 lightly beaten egg
a pinch of salt
oil to deep fry
Instructions
First of all, in a wide bowl, mix the all-purpose flour, cayenne pepper, 1/4 tsp salt and Italian herbs well until combined and set aside for further use.
Second, in another bowl, place the prawns and season with the remaining 1/4 tsp salt and pepper. Then place the lightly beaten egg with a pinch of salt in one bowl.
Finally, place the bread crumbs and 1/4 tsp salt and mix well, until combined, in another bowl.
Meanwhile, heat a deep pan with enough oil over medium heat.
Now place the marinated prawns in the flour bowl and mix well until they are well coated with the flour.
Then dip the prawns one by one into the egg mixture and finally into the breadcrumbs to coat.
Fry a few at a time until golden brown. The frying time should take no longer than 4 mins, then remove with a slotted spoon and drain on paper towels before serving.
By Santhi Therese
The Indian Claypot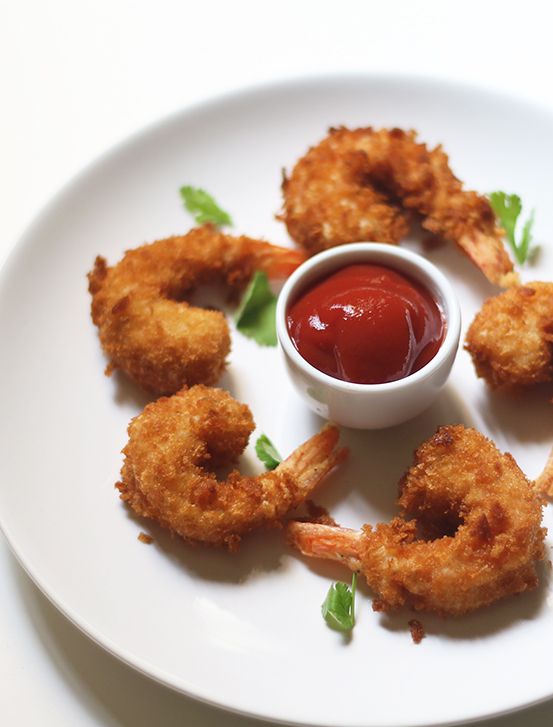 You may also like my other Sea food recipes posts and recipes like "Delicious and Nutritious Seafood Recipes for a Healthy Diet", Pan Fried King Fish Steak Recipe, Lemon Honey Glazed Salmon, Grilled Kingfish Steak, Golden Fried Prawns, Spicy Grilled Salmon, Orange Honey Glazed Salmon, Shrimp Stir Fry, Tangy and Spicy Salmon Fillet (Brain Food), Kingfish Fry .