Carrot, Almond and Walnut Cake (Brain Food)
Looking to boost your cognitive health? Consider adding some walnuts, almonds, and carrots to your diet!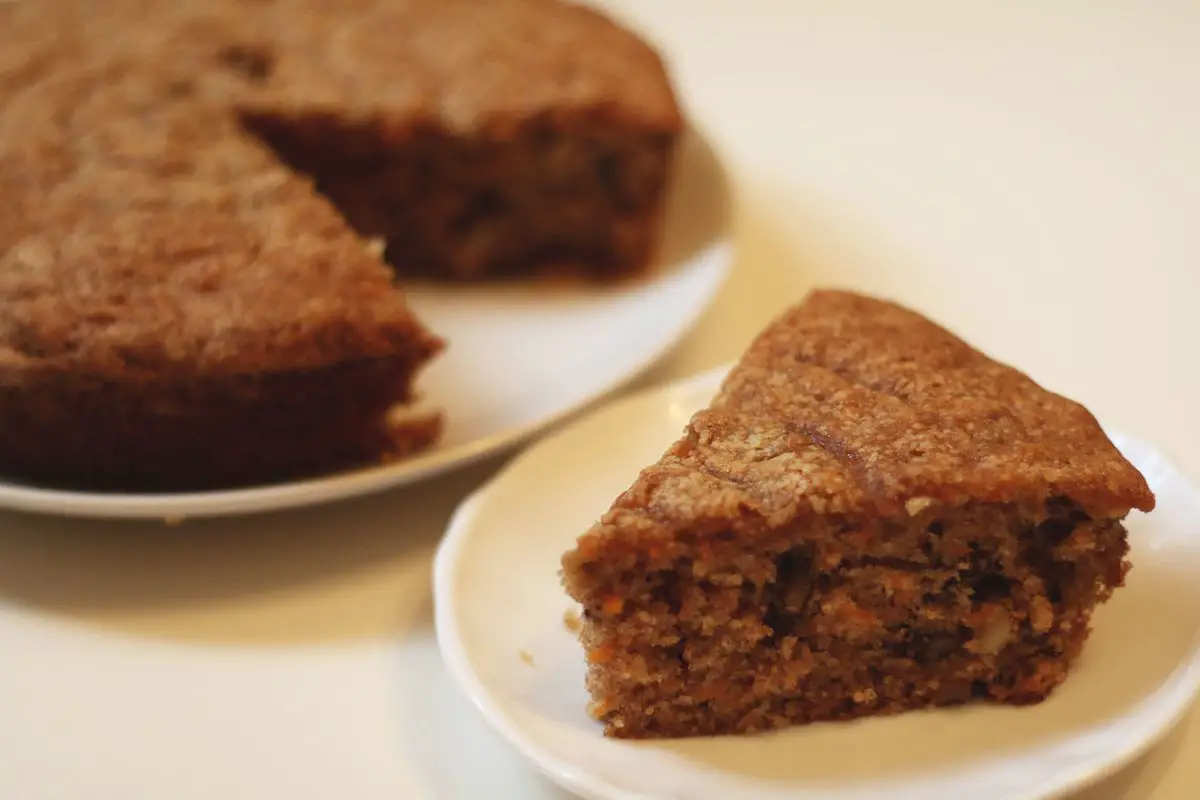 Looking to boost your cognitive health? Consider adding some walnuts, almonds, and carrots to your diet! These three ingredients are all known for their brain-boosting benefits, thanks to their high levels of antioxidants, vitamins, and minerals. Walnuts, in particular, have been shown to improve mental alertness.
But why not combine these super-brain foods into one delicious dessert? That's where Carrot Cake comes in! Not only is it a tasty treat, but it's also packed with brain-protecting antioxidants from the carrots. Plus, cooking the carrots actually makes their nutrients more readily absorbed by your body.
So why not give this nutritious dessert a try? Munching on a slice of Carrot Cake could be just the thing your brain needs to stay sharp and focused. Don't forget to share your thoughts in the comments!
You may also like Carrot Muffins.
Carrot Cake
Furthermore, I would like to share some of my suggestions for making perfect carrot cake. Firstly, because of oil, this carrot cake is incredibly moist and light. In this recipe, I used grated the carrots because they melt into the cake batter easily. But you can also use the food processor to grate the carrots for the time-saving purpose. But the pieces will be slightly larger. Finally, you can also serve this cake with cream cheese frosting.
Carrot Cake (Brain Food) 2017-01-23 10:29:43
Carrot, Almond and Walnut Cake (Brain Food)
Serves 6
Prep Time: 00:20
Cook Time: 00:30
Total Time: 00:55
Ingredients
150 grams Grated Carrot
50 grams Almond
50 grams Walnut
1 cup (130 grams) All Purpose Flour
1/2 tsp Baking Soda
3/4 tsp Baking Powder
1/4 tsp Salt
3/4 tsp Cinnamon Powder
1/4 tsp Dry Ginger Powder
150 grams (3/4 cup) White Sugar
2 Eggs at room temperature
1/2 cup Flavorless Oil
1 tsp Vanilla Essence
Instructions
Preheat oven to 180 degrees C. Then butter or spray 8 inch round cake pan and line the bottom with a parchment paper.
Then toast the almonds and walnut together in the oven for 8 minutes or until a nice aroma comes.
Let it cool and then chop them coarsely.
Finally, peel and grate the carrots.
In a separate bowl, mix together the flour, baking soda, baking powder, salt, ginger powder and cinnamon powder until combined.
In a bowl of electric stand mixer or with a hand mixer, beat the eggs until frothy.
Then gradually add the sugar and beat for about 3 mins until it becomes thick and light color.
Also add the oil slowly and then beat in the vanilla essence.
Then add the flour mixture and beat until incorporated.
Now switch off the electric mixer.
Then fold the grated carrots and chopped nuts with a help of rubber spatula.
Finally, pour this mixture into the prepared baking pan and bake it for about 25 to 30 mins or until when a toothpick inserted in the center of the cake comes out clean.
Remove from oven and let it cool on a wire rack for about 10 mins.
Now healthy carrot cake is ready to serve.
By Santhi Therese
The Indian Claypot
You may also like my other brain foods posts and recipes like Lemon Honey Glazed Salmon, Okra Stir Fry, Spicy Grilled Salmon, Top 10 Brain Foods that improve your memory, Dark Chocolate Nut Balls (Brain Food), Vallarai Rice (Brain Food), Carrot And Coconut Juice (Brain food), Creamy Avocado And Strawberry Smoothie (Brain Food), Tangy and Spicy Salmon Fillet (Brain Food), MIxed Berry Smoothie (Brain Food), Almond Carrot Kheer (Brain Food), Brahmi Dal Fry (Brain Food) / Vallarai Paruppu Kootu .