Chicken Cutlets
Looking for a tasty and healthy snack for your kids during the weekend? Try making some delicious chicken cutlets!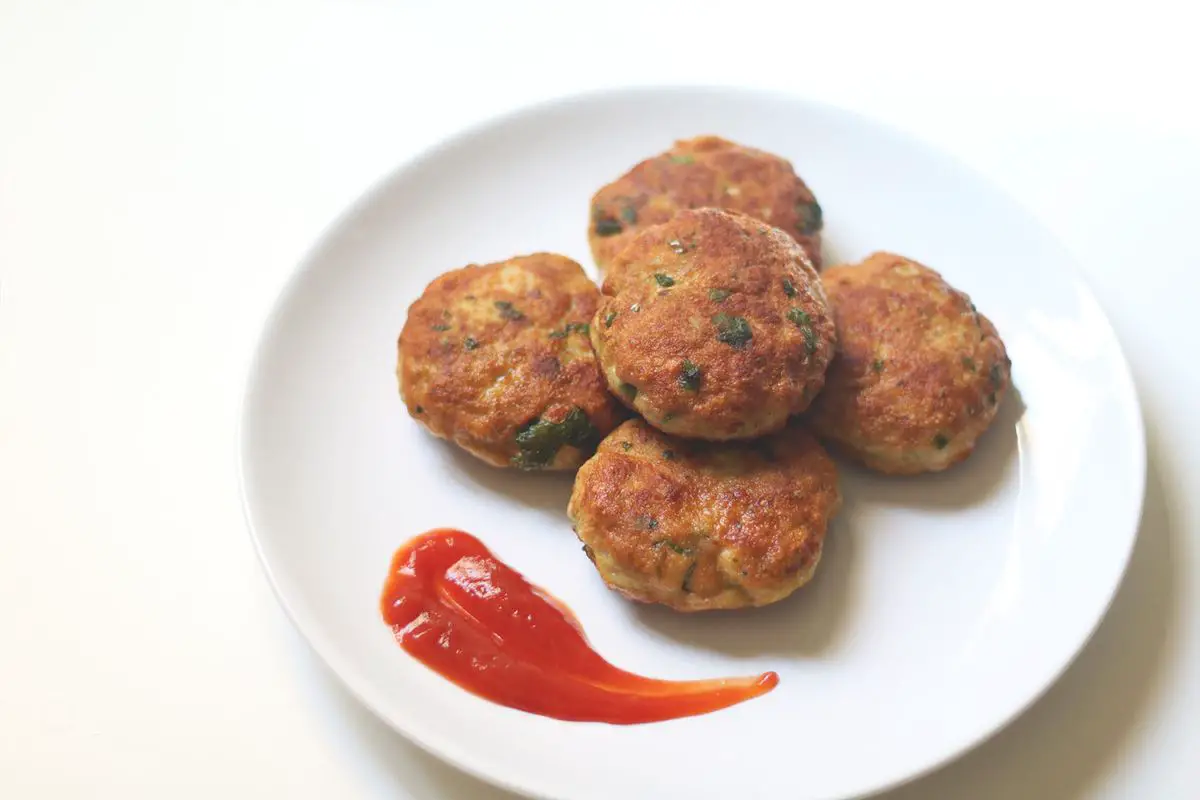 Looking for a tasty and healthy snack for your kids during the weekend? Try making some delicious chicken cutlets! Not only are they a great source of protein, but they also make for a perfect tea time snack or lunch option during the chilly winter months.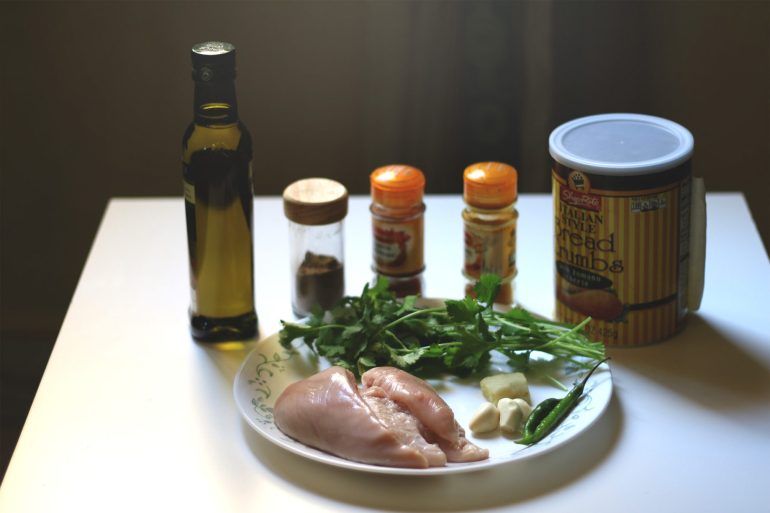 To make these chicken cutlets, all you need are some boneless chicken breasts (or minced chicken), spices and a little bit of time. Within just 40 to 45 minutes, you can have some mouth-watering, soft and crispy cutlets ready to be devoured!
If you're looking to make these cutlets even healthier, try adding some grated carrots or mashed potatoes to the mix. Just add an extra 1/4 tsp of red chili powder to give it a spicy kick.
While you can deep fry the cutlets, we suggest shallow frying them for a slightly healthier option. Once they're done, serve them hot with some tomato ketchup or green chutney for a perfect finishing touch.
You can even use these cutlets as patties to make some delicious chicken burgers, or stuff them in a wrap with some lettuce and mayonnaise for a quick lunch option.
So why wait? Try making these easy and delicious chicken cutlets today for a snack that's both tasty and healthy!
Finally, you may also like my other chicken recipes such as Spicy Chicken Steak, Butter Chicken Masala, Oven Fried Chicken, Chicken Meat Balls, Spicy Cashew Chicken and Kadai Chicken.
Chicken Cutlets 2018-01-16 04:40:59
Chicken Cutlets
Serves 3
Prep Time: 00:35
Cook Time: 00:10
Total Time: 00:45
Ingredients
300g Boneless Chicken Breasts
1 to 2 Green Chilies
4 Garlic Pods
1 inch Fresh Ginger, Chopped
1/2 tsp Red Chili Powder or Cayenne Chili Powder
1/8 tsp Turmeric Powder
1/2 tsp Garam Masala Powder
to taste Salt
1 tbsp Finely Chopped Coriander Leaves
3 tbsp Italian Style Bread Crumbs with Romano Cheese
4 tbsp Olive Oil or Any Other Oil
Instructions
Clean and cut the chicken breast into 1-inch cubes.
Place the green chilies, chopped ginger and garlic pods in a blender and blend until coarsely.
Now add the chicken pieces, pulse it for 2 to 3 times or until coarsely chopped.
In a wide bowl, combine minced chicken, red chili powder, turmeric powder, garam masala powder, salt, chopped coriander leaves and bread crumbs, mix it well until well combined.
Then keep this mixture in the refrigerator for about 30 mins to develop its flavor.
Grease your hands with some oil and apply 1 tsp oil over the chicken mixture as it helps to shape easily.
Divide the mixture into 8 to 9 equal parts and shape each part into a ball and flatten it.
Meanwhile, heat a small pan with 3 tbsp of oil over medium heat, place 4 patties in the oil, in batches and fry both sides until golden brown.
Notes:
You can also use the normal bread crumbs with 1/2 tsp dried italian herbs.
By Santhi Therese
The Indian Claypot
You may also like my other Chicken Recipes posts and recipes like Chicken Varuval, Pallipalayam Chicken Fry, Crispy Chicken Strips, Schezwan Chicken, Penne Pasta with Minced Chicken, Chicken Schezwan Noodles, Chicken Curry Recipe, Chicken Fajitas, Methi Chicken, Chicken Meatball Curry, Healthy Chicken Salad bowl, Green Chili Chicken, Chicken Hakka Noodles, Sweet and Sour Pineapple Chicken, Butter Chicken Masala, Chicken Alfredo Pasta, Chicken Tacos with Mango Salsa, Sweet Corn Chicken Soup, Grilled Chicken Burger, Chicken Talumein Soup .