Chicken Kebab
If you're looking for an easy and delicious recipe to add to your repertoire, chicken kebab is a must-try.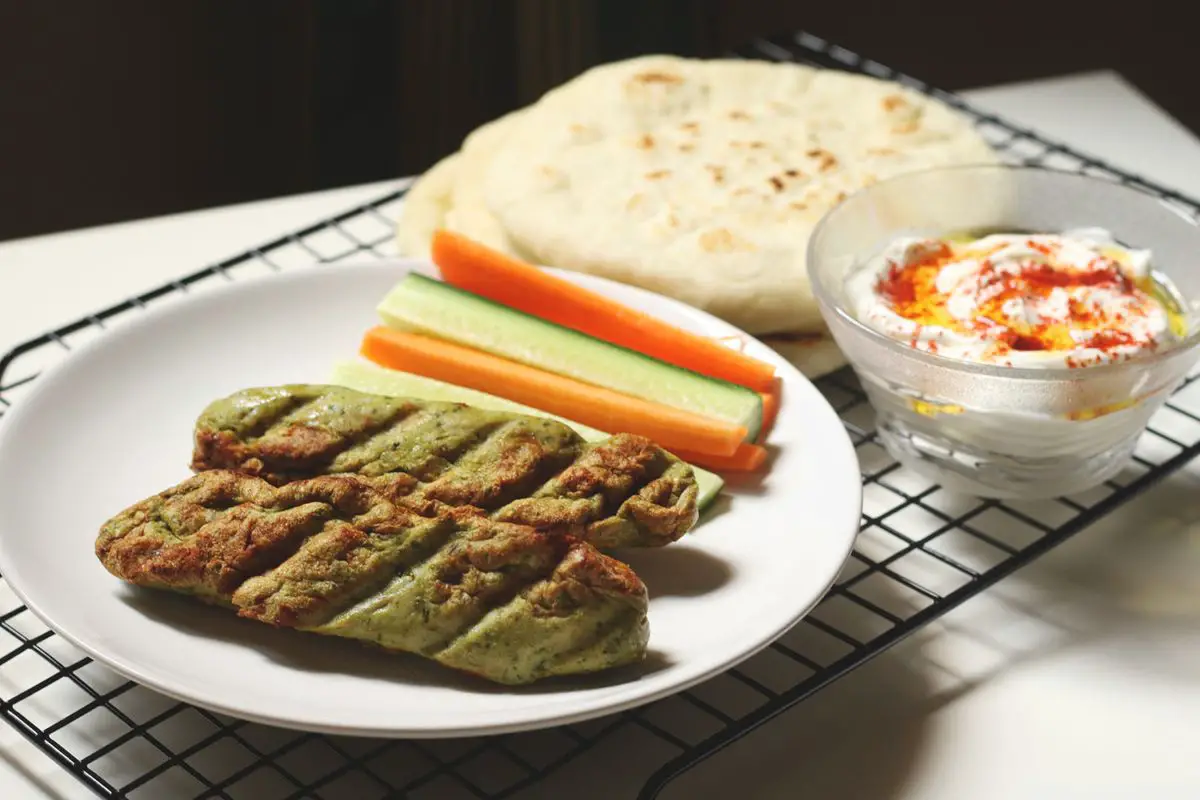 If you're looking for an easy and delicious recipe to add to your repertoire, chicken kebab is a must-try. This dish is a staple in Arabic and Indian cuisines and is a hit at dinner parties everywhere. Here's my recipe for making mouth-watering chicken kebab at home.
To make this dish, you'll need minced chicken and a selection of spices to shape the kebabs. Once you've mixed the chicken and spices together, grill the kebabs to perfection. The result is a moist and flavorful dish that pairs perfectly with pita bread and hummus or mint chutney.
Chicken kebab is not only delicious, but it's also a perfect starter for any occasion. And because it's made with minced chicken, it doesn't take long to cook. You can even make the minced chicken at home by simply placing chicken breast in a processor and processing until coarsely chopped.
So give this easy and tasty chicken kebab recipe a try in your kitchen and let me know what you think in the comments below. It's sure to be a hit at your next dinner party!
You may also like Falafel Recipe, Homemade Pita Bread and Hummus Recipe.
Chicken Kebab 2017-06-09 05:39:40
Chicken Kebab
Serves 4
Prep Time: 00:40
Cook Time: 00:20
Ingredients
400 g minced chicken
3 green chilies
1/4 tsp turmeric powder
1/4 tsp red chili powder
1/2 tsp garam masala powder
1 tsp grated ginger
4 garlic pods
1 handful fresh coriander leaves
1 handful fresh mint leaves
as needed salt
1 tbsp olive oil
Instructions
Place green chilies, ginger, garlic, coriander and mint leaves in a blender and blend until coarsely.
In a wide bowl, combine together the minced chicken, ground Chile mixture, all the spice powders and salt. Mix well until incorporated and keep it in the refrigerator for 30 mins.
Meanwhile, preheat your oven to upper grill mode for 15 to 20 mins.
Then remove the chicken bowl from the refrigerator.
Apply oil over the chicken mixture. Form the meat into kebabs.
Also, grease the grill pan with oil and arrange the kebabs with enough gap, then spray oil.
Place the grill pan in the preheated oven and cook it for 10 mins.
Turn over and cook it for another 5 to 10 mins or until browned.
By Santhi Therese
The Indian Claypot
You may also like my other Arabic Food posts and recipes like Easy Homemade Falafel Recipe, Pita Bread, Easy Hummus Recipe, Grilled Chicken Kebab with veggies .