Coconut Recipes That Will Transport You to the Tropics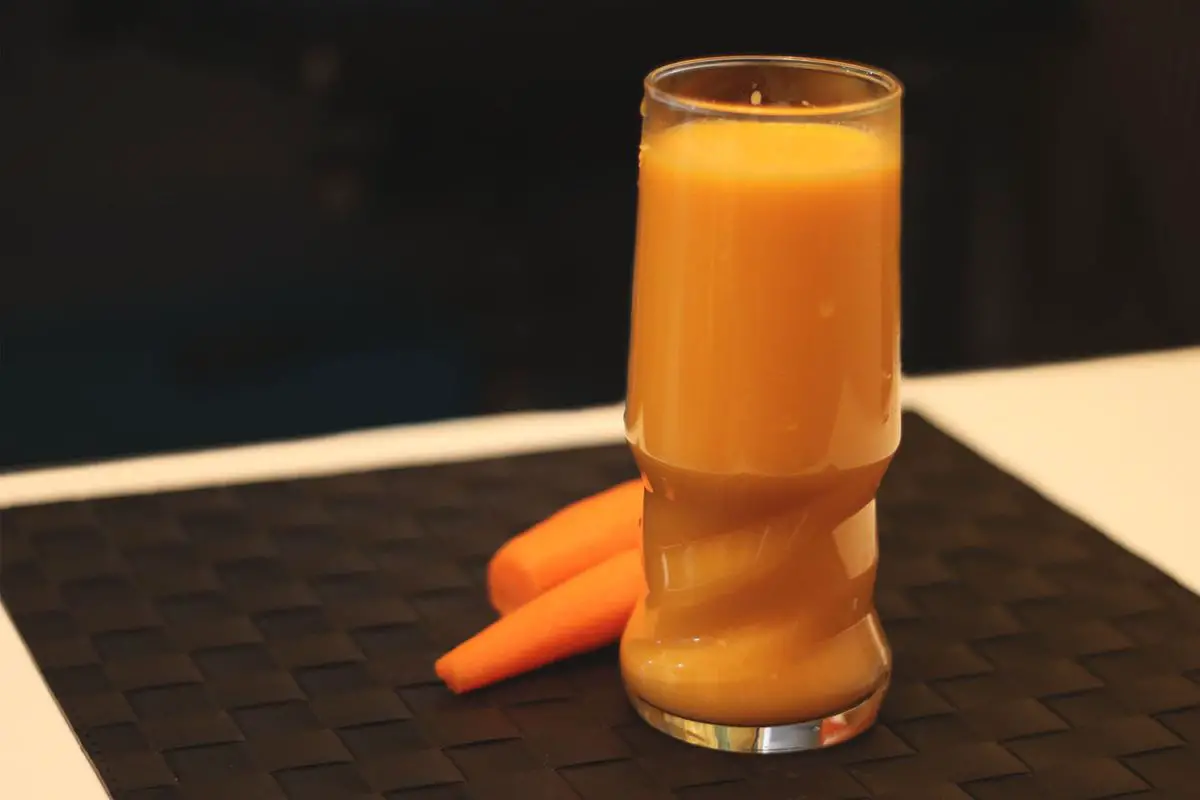 If you're dreaming of a tropical getaway, why not bring the tropics to you with these irresistible coconut recipes? From sweet to savory, coconut can add a unique and delicious flavor to any dish.
Whether you're in the mood for a sweet treat or a savory meal, coconut is the perfect ingredient to transport you to a tropical paradise.
Not only is coconut delicious, but it also has many health benefits. It's rich in fiber, vitamins, and minerals, making it a great addition to your diet. Coconut also contains medium-chain triglycerides, which have been shown to boost metabolism and help with weight loss.
So why not try out some of these delicious and healthy coconut recipes? You'll feel like you're on a tropical vacation without ever leaving your kitchen. Don't forget to share your creations with us in the comments!
Coconut Chutney
Coconut chutney is one of the favorite accompaniments for south Indian breakfast dishes like idli, dosa, vada and pakoras. I learned the proportions of making this delicious chutney from my Read more...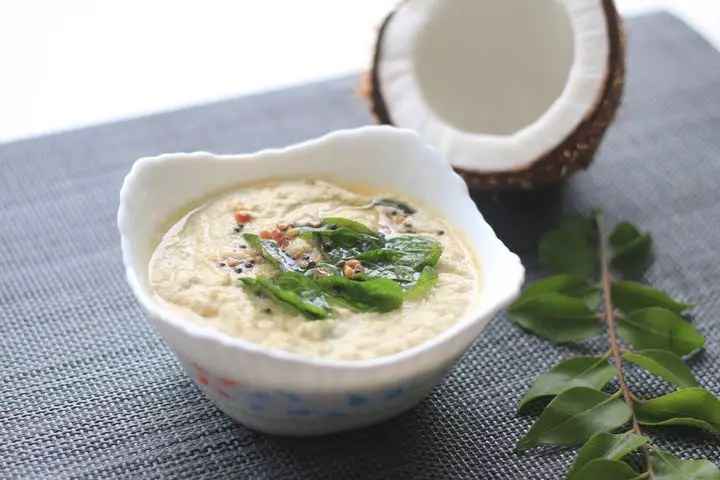 Avial Recipe
Looking for a delicious and authentic avial recipe to try out for Onam festival? Look no further! Read more...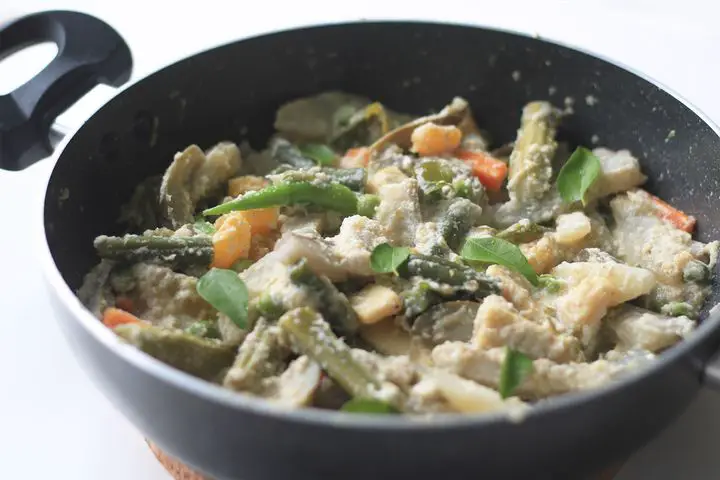 Coconut Sweet Bun
Looking for a tasty tea time snack? Look no further than Coconut Sweet Bun! This bakery-style treat is a favorite in Tamilnadu and is sure to satisfy your sweet tooth. Read more...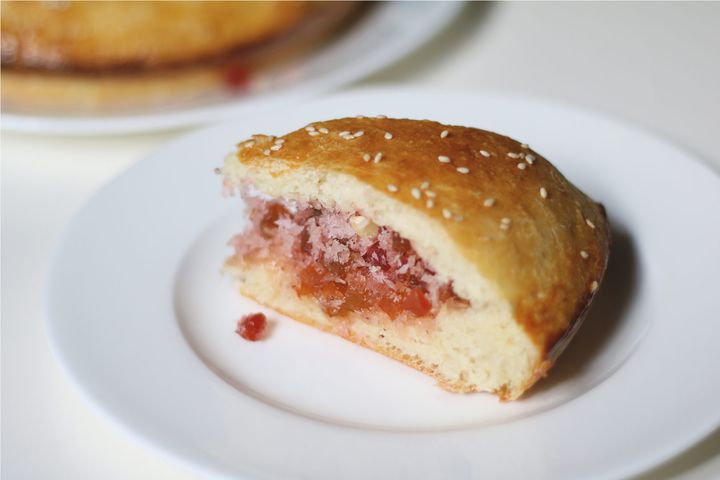 Coconut Chicken Curry with Potatoes
Experience the delicious taste of South India with this flavorful Coconut Chicken Curry recipe! Read more...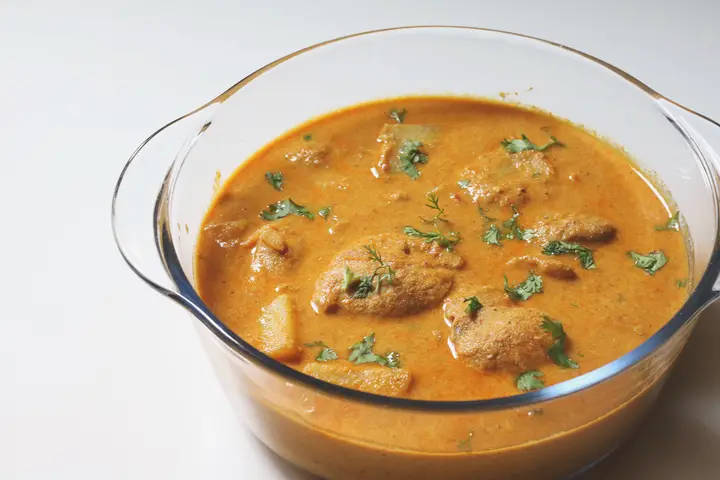 Vegetable Kurma
Recreate the Taste of Famous South-Indian Restaurant's Vegetable Coconut Kurma at Home! Read more...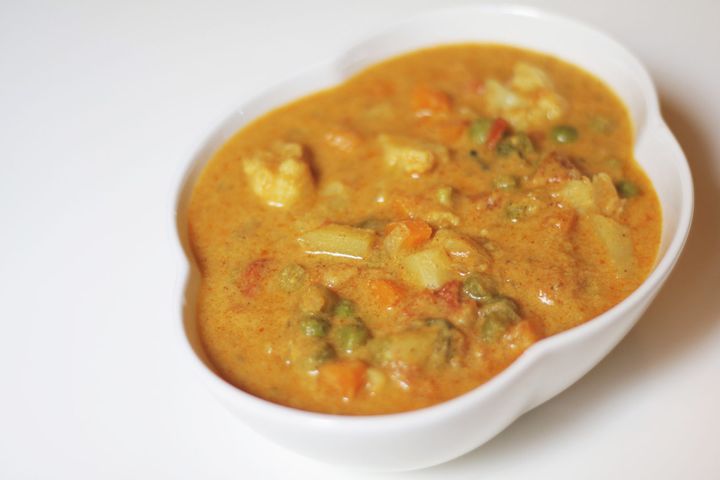 Carrot And Coconut Juice (Brain food)
Looking for a quick and easy way to fuel your brain with healthy calories and boost your overall health? Look no further than Carrot Coconut Juice! Read more...