Pan Fried Elephant Yam
Elephant Yam Fries is a famous dish in south India. It goes very well with curd rice and sambar rice. Elephant Yam Fries is a simple and an easy pan-fried dish.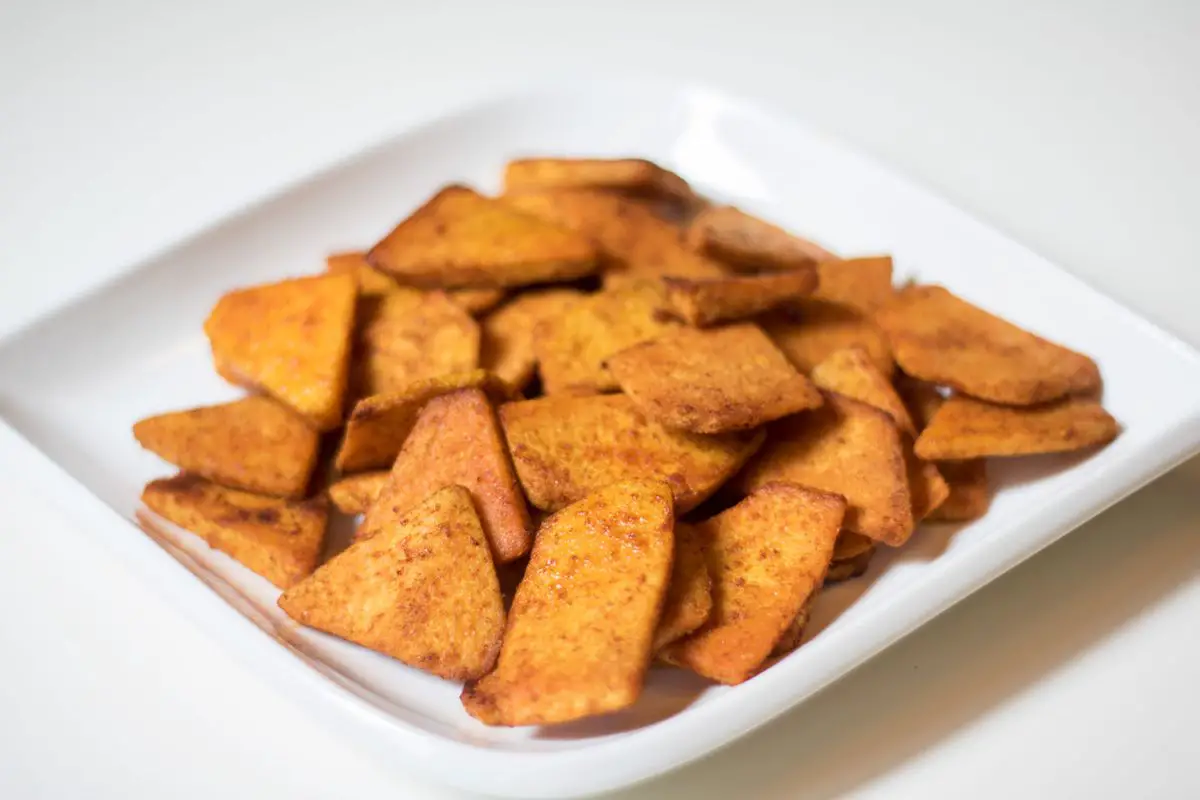 Discover the Health Benefits of Elephant Yam Fries, a popular dish in South India that is not only delicious but also packed with nutrients. Made from Elephant Foot Yam or Senai Kizhangu, this low-fat food is high in fiber and offers various health benefits.
Not only does it help in maintaining hormonal balance in women's bodies, but it is also used in treating patients suffering from piles. And the best part is, it's easy to cook and makes for a perfect side dish with curd rice and sambar rice.
To get the best results, here are a few tips for cooking Elephant Yam Fries. If you're using fresh yam, add tamarind water to prevent irritation in your throat while eating. Alternatively, you can leave the yam in the open for 6-7 days to enhance its taste.
Ready to try out this healthy and delicious dish? Check out our simple and easy pan-fried recipe and share your comments with us. Don't forget to reap the benefits of this amazing superfood!
You may also like Stir Fried Potato and Shrimp Stir Fry.
Elephant Yam Fries 2017-07-28 02:11:10
Pan Fried Elephant Yam
Serves 3
Prep Time: 00:15
Cook Time: 00:20
Total Time: 00:35
Ingredients
250 g elephant foot yam/senai kizhangu
1 tsp red chili powder
1/4 tsp cumin powder
1/8 tsp turmeric powder
as needed salt
3 tbsp olive oil or any other oil
Instructions
Peel the skin, wash and then cut the yam into slices. It should not be too thin or too thick. Meanwhile, heat a wide pan with enough water.
Then add 1 tsp salt and 1/4 tsp turmeric powder.
When the water starts to boil, add chopped yam.
Parboil the yam slices and then drain the water completely, cool down it for few mins.
Then add red chili powder, cumin powder and salt (add less salt as we already added salt while cooking), toss well until the masala is well coated with yam slices and set aside for about 15 to 30 mins for marination.
Meanwhile, heat a heavy bottomed nonstick pan over medium heat, add in oil.
When oil heats add marinated yam slices and fry until both sides become golden brown. (toss or flip the slices) It takes 8 to 10 mins.
If you feel the pan is too hot, then reduce the heat to low.
Fry until crispy and serve hot!
Now crispy elephant yam fries are ready to eat!
By Santhi Therese
The Indian Claypot
You may also like my other Spicy Recipes posts and recipes like Mutton Kola Urundai, Pav Bhaji Recipe, Homemade Gooseberry Pickle, Homemade Sweet Chili Sauce, Mutton Chukka, Kadai Paneer, Vendakkai/Okra Sambar, Fresh Tomato Salsa, Potato and Cauliflower Stir Fry, Mixed Millet Bisi Bele Bath, Spicy Mushroom Pepper Fry, Mutton Chops /Lamb Chops, Tangy And Spicy Chicken Steak .