Mango Ice Cream
"Beat the Heat with a Creamy and Delicious Mango Ice Cream Recipe"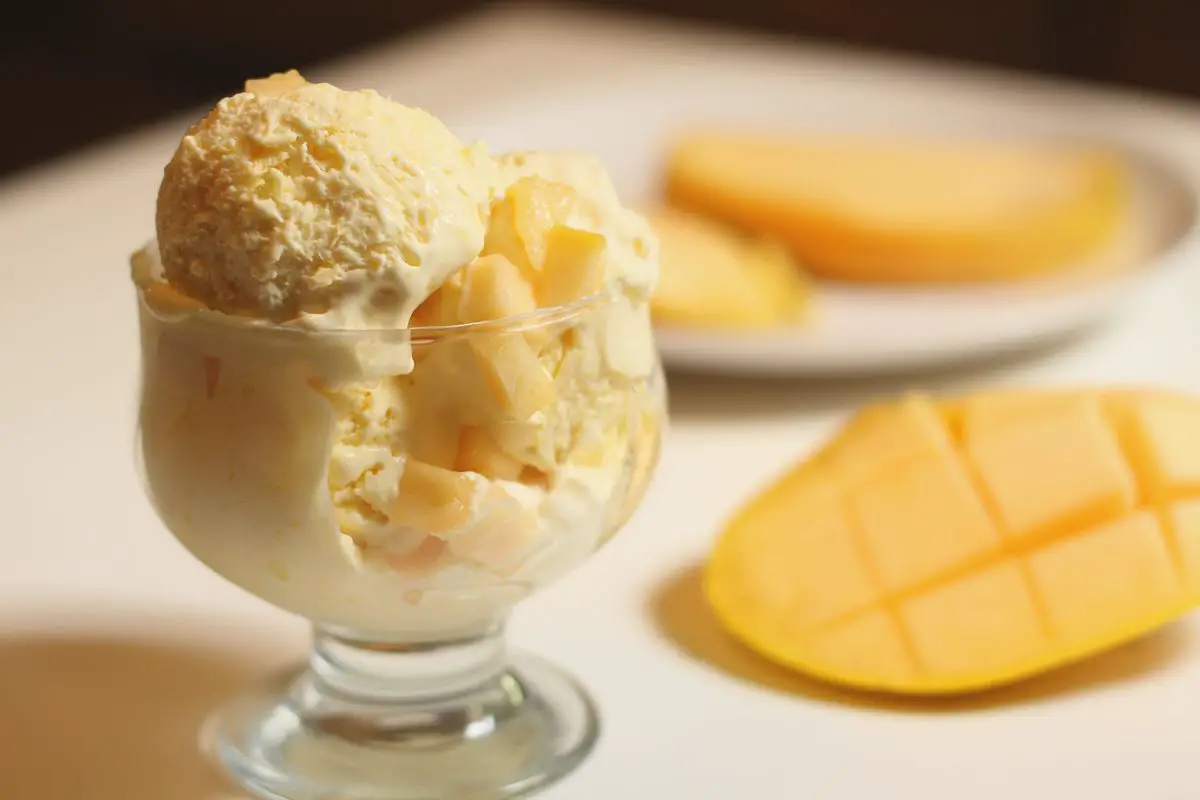 "Beat the Heat with a Creamy and Delicious Mango Ice Cream Recipe"
Summer is here, and what better way to celebrate than with some delicious mango ice cream? This recipe is the creamiest and yummiest way to enjoy this tropical fruit. You won't be able to get enough of its creamy taste, which lingers in your mouth for hours after eating it.
To ensure the perfect flavor, make sure to choose your mangoes carefully. Mangoes can change the taste of ice cream, so be sure to select the best quality. You will love this mango ice cream not only for its delicious taste but also for its wonderful fragrance. Don't hesitate to give it a try and share your thoughts with us!
The best part is that you can make this mango ice cream without an ice cream maker in just five minutes. Here are some tips to help you make the perfect mango ice cream:
Make sure all ingredients are very cold to get a good volume of ice cream.
If using fresh mangoes, peel and cut them into slices, then freeze them until you prepare the mango pulp (about 30 minutes). When freezing mango slices, spread them on a tray lined with parchment paper or plastic wrap to avoid sticking.
Keep your mixing bowl and wire whisk in the freezer for about 30 minutes before you start the process.
Place the cold whipping cream in the cold bowl and beat until you get soft peaks.
This mango ice cream is a perfect summer treat that will satisfy your sweet tooth and keep you cool in the heat. Give it a try, and let us know how it turned out for you!
You may also like my other Ice Cream recipes Strawberry Ice Cream, Blackberry Ice Cream and Cheesecake Ice Cream.
Mango Ice Cream 2017-04-24 07:17:22
Mango Ice Cream
Serves 4
Prep Time: 00:10
Total Time: 00:10
Ingredients
300g Frozen/Fresh Mango Slices
1/2 cup Sweetened Condensed Milk
1 cup Heavy Cold Whipping Cream
1 tbsp Powdered Sugar
for garnishing Chopped Fresh Mango Pieces
Instructions
Peel and then chop mangoes roughly.
Then place mango pieces with condensed milk in a blender and blend until a smooth paste and keep it aside.
By using an electric stand mixer or hand mixer, whisk the whipping cream with powdered sugar until soft peaks are formed.
Then add in mango pulp, fold gently.
Finally, pour it into an airtight container and close the lid, place it in the freezer for about 6 hours or until set
Then scoop the ice cream into a bowl and garnish it with some fresh finely chopped mango pieces.
By Santhi Therese
The Indian Claypot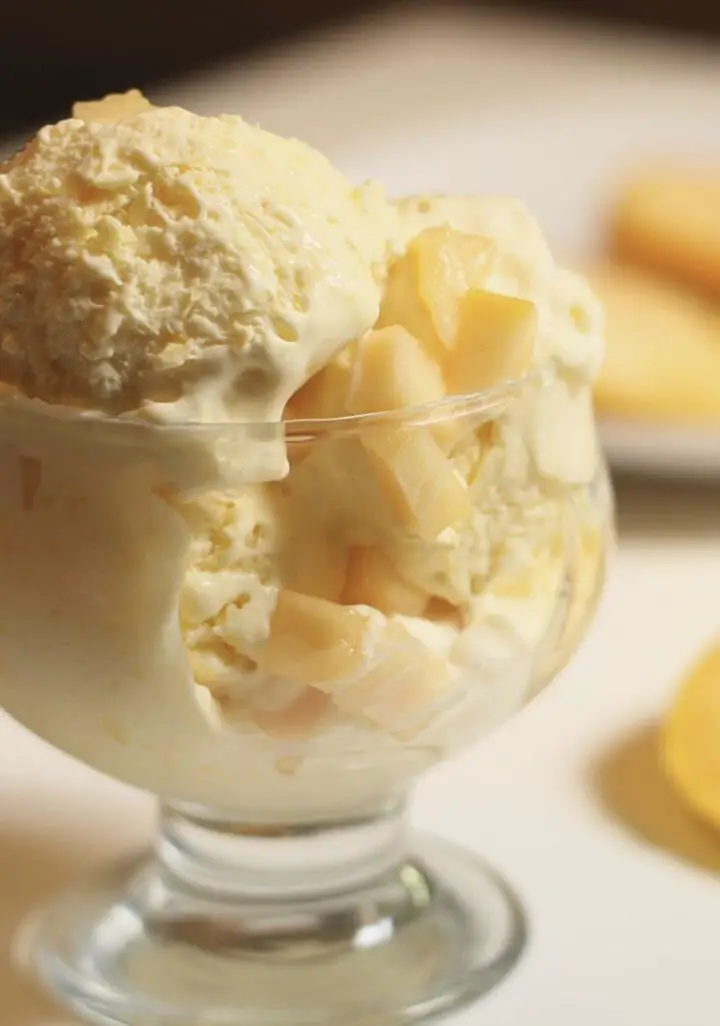 You may also like my other Ice Cream posts and recipes like Mixed Berry Fruit Popsicles, Strawberry Sorbet, Strawberry Creamsicles, Blueberry Cheesecake Ice Cream, Falooda Dessert Recipe, Creamy Blackberry Ice Cream, Kulfi Ice cream, Dark Chocolate Ice Cream, Fruit Popsicles, Strawberry Smoothie Pops, Easy Strawberry Ice Cream .