Millet Sweet Pongal
"Try this Healthy Millet Sweet Pongal Recipe for Pongal Festival"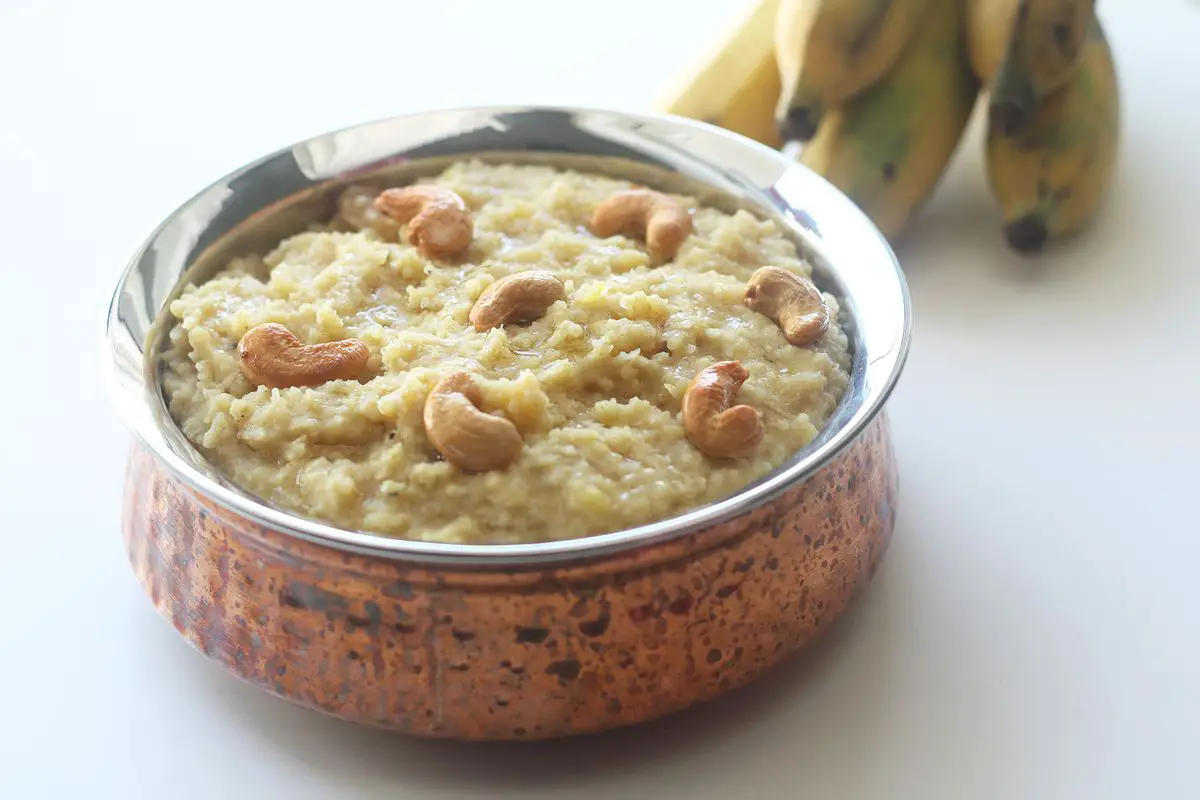 "Try this Healthy Millet Sweet Pongal Recipe for Pongal Festival"
Pongal is a well-known harvesting festival celebrated in Tamil Nadu, and it is usually marked by cooking sakkarai pongal with rice and dal. But have you heard of a healthier alternative? This year, I cooked millet sweet Pongal instead of rice, which is low in carbohydrates and high in fiber, making it ideal for diabetics.
Millets were once a staple food in ancient Indian kitchens but were almost forgotten by people. However, due to the growing awareness of obesity and other health issues, millets are regaining popularity. They are highly nutritious, non-glutinous, and not acid-forming, making them soothing and easy to digest.
Here are some tips for making healthy millet sweet Pongal:
Cook the millets al dente and not mushy.
Use jaggery for added flavor, but brown sugar can be substituted if necessary.
Ensure that the millets and dal are cooked well before adding the jaggery syrup to avoid any mixing issues.
So, why not try this millet sweet Pongal recipe for a healthier twist on your Pongal celebrations?
You may also like Sakkarai Pongal.
Millet Sweet Pongal 2017-01-05 23:50:40
Millet Sweet Pongal
Serves 3
Prep Time: 00:05
Cook Time: 00:30
Total Time: 00:35
Ingredients
1 cup millet
1/4 cup moong dal
150 gram jaggery
2 to 3 tbsp ghee
12 cashews
20 raisins
1/4 tsp cardamom powder
1/4 tsp dry ginger powder
1/4 tsp salt
Instructions
Wash moong dal and millet separately.
Cook moong dal in a pressure cooker for about 4 whistles or until it is fully cooked.
Then mash it well.
Meanwhile, boil 2 and 1/2 cup of water in a separate pan, when it starts to boil add in millet with salt and cook it for about 15 mins in medium heat or until it is fully cooked but al dente.
Now combine the cooked moong dal with the millet and mash it well.(turn the heat to low)
Meanwhile, heat a small pan with jaggery and 1/4 cup of water until it is slightly thick (no need for string consistency).
Then strain and add this syrup to the millet mixture, mix well.
Then add cardamom and ginger powder, mix well and switch off the heat.
Heat a small pan with ghee, fry cashews and raisins till they become golden brown and pour this over sweet pongal and mix well.
Now the Sweet Millet Pongal is ready to eat.
By Santhi Therese
The Indian Claypot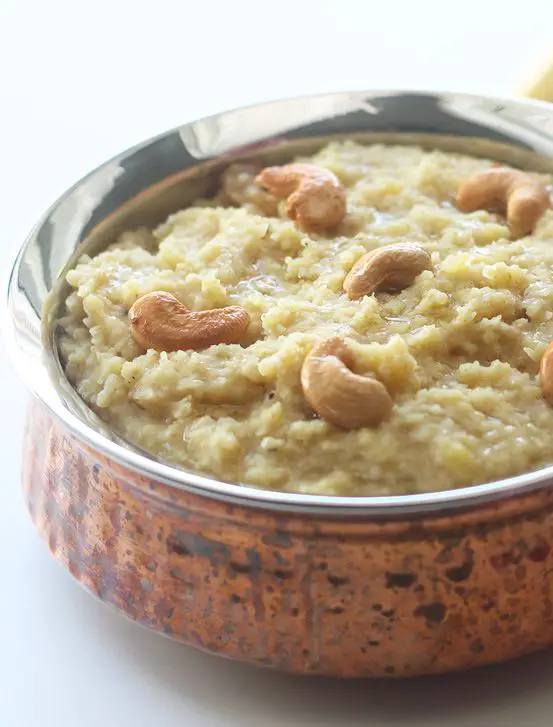 You may also like my other Healthy Breakfast posts and recipes like Appam Recipe, Thinai Sakkarai Pongal /Foxtail Millet Sweet Pongal, Healthy Breakfast Recipe, Kara Kuzhi Paniyaram with Idli/Dosa Batter, Oats Chocolate Brownie Recipe, Healthy Aval/Poha/Red Rice Flakes Breakfast Recipe, Ragi Aval Sweet Kozhukattai, Ragi Paal Kozhukattai, How To Make Soft Layered Chapati, Soft and Chewy Granola Bars, Vendhaya Kali, Strawberry Apple Smoothie, Pasi Payaru Aval Pongal, Homemade Granola Recipe, Moringa Adai Dosa Recipe, Ragi Puttu, Green Gram Payasam/Kheer, Whole Wheat Bread Recipe, Kavuni Arisi Sweet, Banana Oatmeal Cookies .