Mutton Chops /Lamb Chops
Looking for a delicious and authentic mutton chops recipe? Look no further!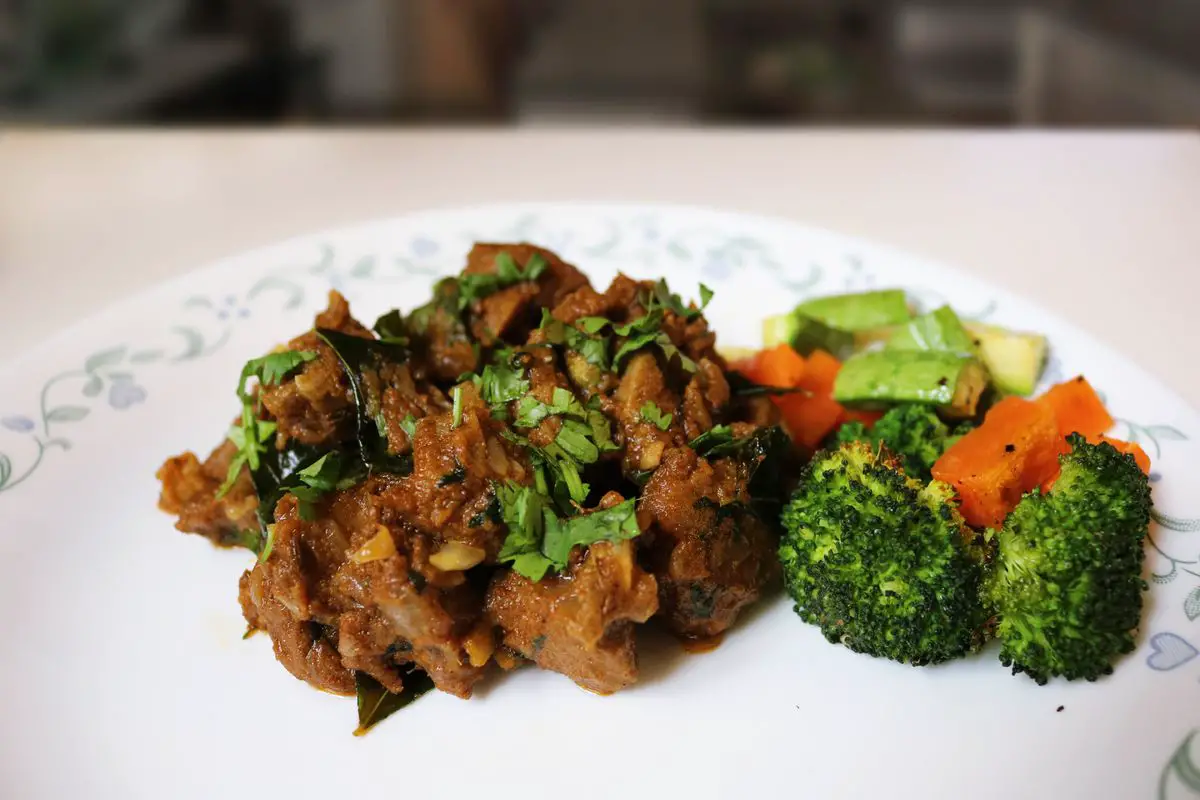 Looking for a delicious and authentic mutton chops recipe? Look no further! I learned this recipe from my Mother In Law and it's been a hit in my household ever since. So, I thought it would be great to share it with you all.
To make the perfect mutton chops, it's important to choose the right cut of meat. I recommend using the shoulder portion of the lamb as it's soft, tender and produces mouth-melting chunks. Additionally, make sure to use fresh and young mutton to get the best taste.
This recipe is made in a pressure cooker which saves a lot of time. Simply place all the ingredients in the cooker and cook for 10 minutes. However, if you don't have a pressure cooker, you can also cook the mutton in a pot with enough water until soft and tender, but it will take at least 30 to 40 minutes.
If you don't have shallots or are short on time, you can skip them. Adding shallots gives this dish more flavor, but it's still delicious without them. If you prefer a spicier dish, add an additional 1/2 tsp of pepper powder at the end. Lastly, you can also cook this recipe with mutton with bones.
Try out this authentic and easy-to-make mutton chops recipe and let me know what you think in the comments!
You may also like Mutton Curry and Mutton Biryani.
Mutton Chops /Lamb Chops 2016-08-31 03:21:04
Mutton Chops /Lamb Chops
Serves 2
Prep Time: 00:10
Cook Time: 00:20
Total Time: 00:30
Ingredients
For cooking mutton/lamb:
250g Mutton /Lamb
1 tsp Ginger and Garlic Paste
1 tsp Red Chili Powder
1/4 tsp Turmeric
1/4 tsp Cumin Powder
1/2 tsp Pepper Powder
1/2 tsp Garam Masala
to taste Salt
1 cup Water
1 tsp Oil
For sauteing:
1/2 tsp Fennel Seeds
1 inch Cinnamon Stick
3 Cloves
A Small piece Bay Leaf
8, cut into medium sized pieces Shallots (Small Onions - Optional)
Few Curry Leaves
2 tbsp Olive Oil (or Sesame Oil)
Coriander Leaves for garnishing
Instructions
In a pressure cooker, add the mutton with the other ingredients, mix well until combined.
Then close the lid and cook until you heard the first whistle.
After the first whistle comes, turn the heat to low and cook for another 8 mins.
Then remove the cooker from the heat and let it cool naturally.
Meanwhile, heat a pan with oil over medium heat. When the oil heats, add all the ingredients given for sautéing except shallots (small onions) and fry until spluttering.
Then add the chopped shallots and fry till they are lightly browned.
Then add the cooked mutton with stock and sauté for 5-10 mins, till the gravy becomes thick.
Check the salt and garnish with the chopped coriander leaves.
Now tasty mutton chops is ready to eat. I would recommend you to eat this with sambar rice, rasam or even with Roti!
By Santhi Therese
The Indian Claypot
You may also like my other Spicy Recipes posts and recipes like Mutton Kola Urundai, Pav Bhaji Recipe, Homemade Gooseberry Pickle, Homemade Sweet Chili Sauce, Mutton Chukka, Kadai Paneer, Vendakkai/Okra Sambar, Fresh Tomato Salsa, Potato and Cauliflower Stir Fry, Pan Fried Elephant Yam, Mixed Millet Bisi Bele Bath, Spicy Mushroom Pepper Fry, Tangy And Spicy Chicken Steak .