Oatmeal Blueberry Muffins
Looking for a delicious and nutritious breakfast option? Look no further than these Oatmeal Blueberry muffins!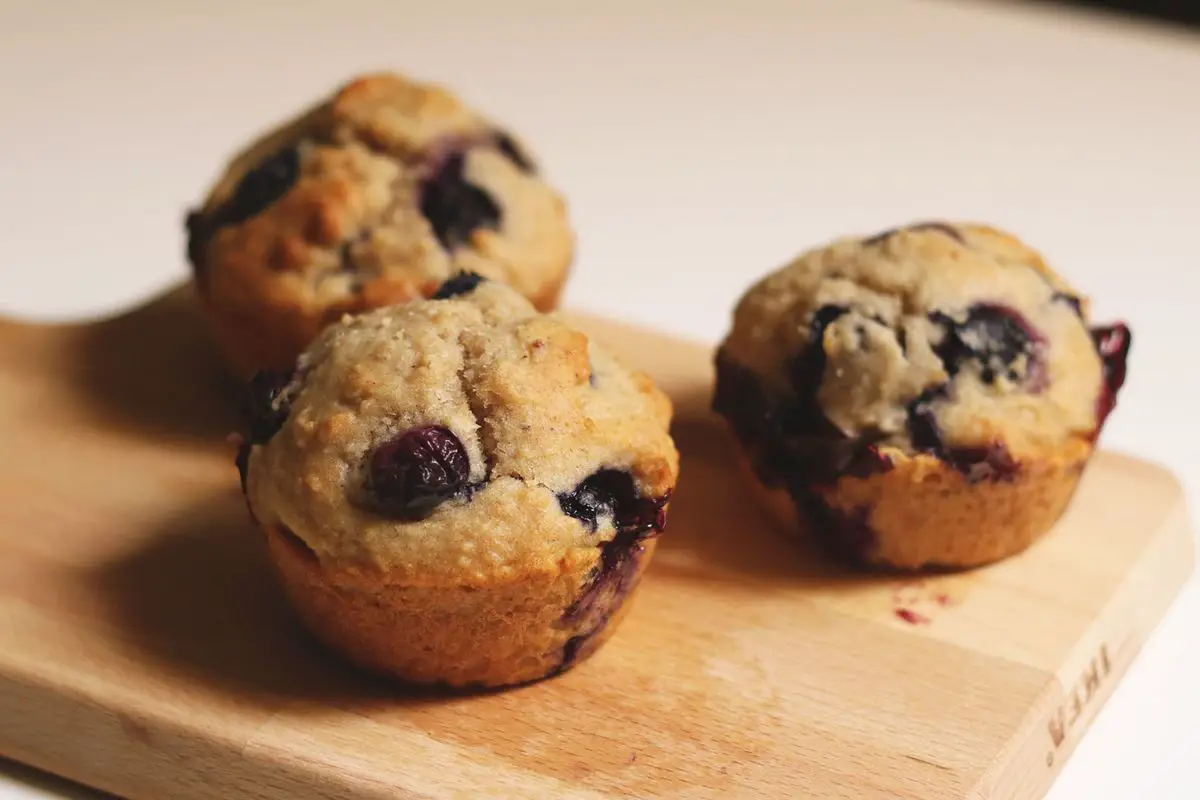 Looking for a delicious and nutritious breakfast option? Look no further than these Oatmeal Blueberry muffins! Packed with brain-boosting and cancer-fighting ingredients like oatmeal and blueberries, these muffins are a must-try.
Blueberries are particularly beneficial for our brain health, as they can protect against degeneration, neurotoxicity, and oxidative stress. But these muffins aren't just healthy - they're also incredibly delicious!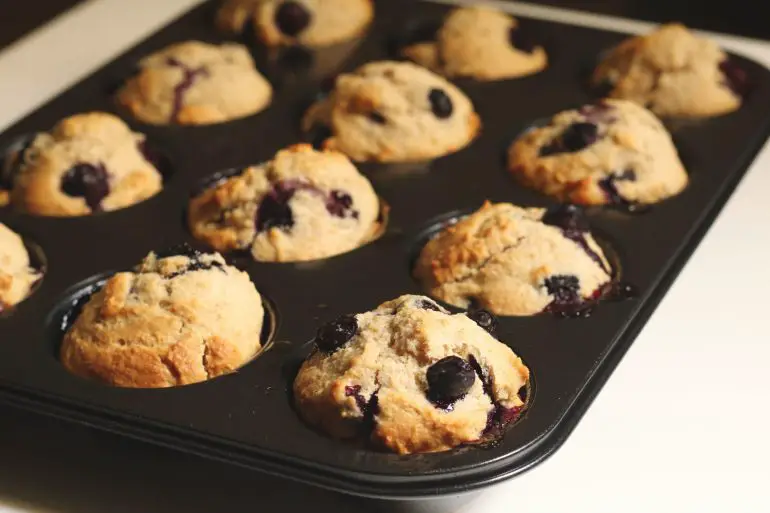 To make these muffins, I've swapped out butter for oil and milk for yogurt, which helps keep them moist and tender. And the best part? They're incredibly easy to prepare - simply mix the dry ingredients in one bowl, the wet ingredients in another, and then combine the two.
When it comes to adding the blueberries, be sure to fold them in gently so as not to break them down and turn the batter blue. And if you're feeling adventurous, try adding a teaspoon of grated lemon or orange zest to the batter for a delicious citrus twist.
So what are you waiting for? Whip up a batch of these healthy and delicious muffins and let us know what you think in the comments below!
You may also like my other muffins recipes such as Carrot Muffins, Raspberry Muffins, Banana Muffins and Mixed Berry Muffins!
Oatmeal Blueberry Muffins 2017-04-11 07:09:57
Oatmeal Blueberry Muffins
Serves 6
Prep Time: 00:15
Cook Time: 00:20
Total Time: 00:35
Ingredients
Dry Ingredients:
1&1/4 cups (120 g) Quaker Oats
1 cup (130 g) All Purpose Flour
1/2 cup (60 g) Light Brown Sugar
1&1/4 tsp Baking Powder
1/2 tsp Baking Soda
1/2 tsp Cinnamon Powder
1/4 tsp Salt
Wet Ingredients:
1 cup (240 ml) Low Fat Yogurt
1/3 cup (80 ml) Vegetable, Canola or Sunflower Oil
1, lightly beaten Large Egg
1&1/2 cups Fresh Blueberries
Instructions
Preheat oven to 190 degrees C. Butter or line 12 muffin cups pan with paper liners.
Place 1&1/4 cups oats in a mixie jar and grind until a fine powder.
In a wide bowl combine together all the dry ingredients until combined. Fold blueberries in the flour mixture. (Reserve some berries for further use)
In another bowl whisk together the lightly beaten egg, yogurt and oil until incorporated. Fold the wet ingredients into the dry ingredients until they are combined.
By using spoon or ice cream scoop, fill the muffin cups with batter evenly. Press the reserved blueberries (2 to 3) on the top of the muffins.
Place it on the center rack of the oven and bake for about 15 to 20 mins or until a toothpick inserted in the center of a muffin comes out clean.
Then transfer to a wire rack and let cool for about 10 mins before removing from the pan.
By Santhi Therese
The Indian Claypot
You may also like my other Healthy Snacks posts and recipes like Easy Bruschetta Recipe, Sweet Paniyaram with Idli / Dosa Batter, Oats Chocolate Brownie Recipe, Ragi Aval Sweet Kozhukattai, Instant Wheat Flour Sweet Appam, Mysore Bonda Recipe, Pottukadalai / Fried Gram Murukku Recipe, Wheat Butter Cookies, Fried Gram / Pottu Kadalai Urundai, Baked Chakli/Murukku, Green Gram Payasam/Kheer, Black Gram Laddu, Moong Dal Susiyam, Banana Oatmeal Cookies, Microwave Chocolate Mug Cakes, Homemade Peanut Butter, Vazhaipoo Vadai, Eggless Raspberry Pudding, Raspberry Bread, Coconut Sweet Bun .