Orange Honey Glazed Salmon
Looking for a delicious and easy-to-make seafood dish? Try out this Orange Honey Glazed Salmon recipe!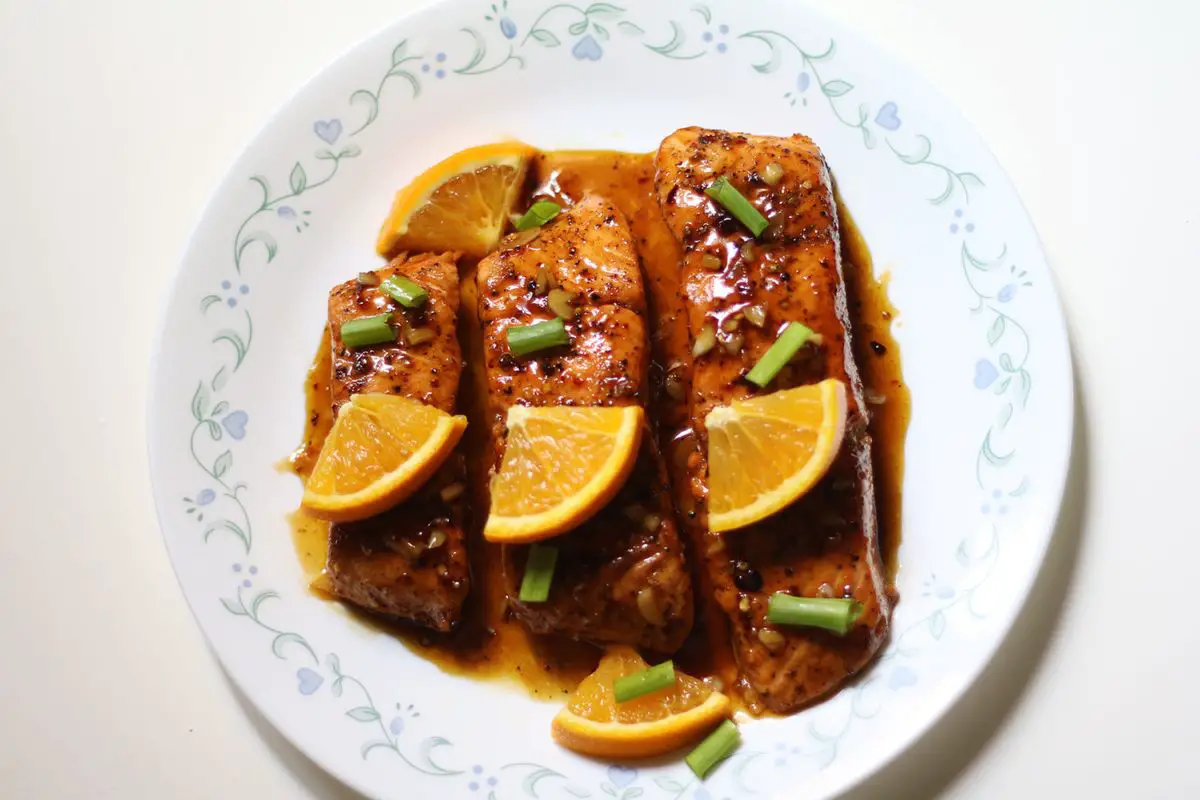 Looking for a delicious and easy-to-make seafood dish? Try out this Orange Honey Glazed Salmon recipe! Not only is it packed with flavor, but salmon is also known to be a great brain food due to its omega-3 fatty acids.
This pan-fried salmon recipe is a perfect dinner option, and even your kids will love it. The combination of sweet orange and honey glaze with the richness of the salmon makes for a mouthwatering dish.
Here are some tips to make your Orange Honey Glazed Salmon even more delicious. Firstly, you can experiment with additional herbs like fresh parsley or rosemary to add extra flavor. If you prefer spicy food, consider adding cayenne pepper or cajun seasoning.
To complete your meal, serve the salmon with steamed white rice and steamed broccoli. So go ahead, try this recipe out, and let us know what you think!
You may also my other salmon recipes such as Tangy and Spicy Salmon and Spicy Grilled Salmon.
Orange Honey Glazed Salmon 2017-07-19 05:28:57
Orange Honey Glazed Salmon
Serves 3
Prep Time: 00:30
Cook Time: 00:10
Total Time: 00:40
Ingredients
450 grams (cut into 3 pieces) salmon fish fillet
2 tbsp olive oil
1/4 cup fresh orange juice
2 tbsp honey
1 tbsp soy sauce
4, finely chopped garlic pods
For marination:
1 tsp fresh crushed peppercorns
1/4 tsp or to taste salt
3 tsp fresh lemon juice
1 tsp red chili flakes
1&1/2 tbsp olive oil
Instructions
Clean and then cut the salmon fish properly.
Then marinate the fish pieces with the ingredients given under 'For Marination' and set aside for 30 mins.
Meanwhile, heat a non-stick pan with olive oil over medium heat.
When the oil heats place the marinated salmon, skin side down and stir-fry for 3 minutes and then flip the pieces and fry for another 1 min or until browned.
Then remove the pieces from the pan and keep it aside.
In the same pan add chopped garlic pieces and fry for few seconds or until browned.
Furthermore, pour the orange juice and cook until it reduces to half the quantity.
Then add honey and soy sauce, stir well, cook until it becomes nice sauce (slightly thick) over low heat.
Also add salmon fish pieces and cook until the sauce coats evenly.
Then remove from the pan and finally, garnish it with fresh orange wedges.
By Santhi Therese
The Indian Claypot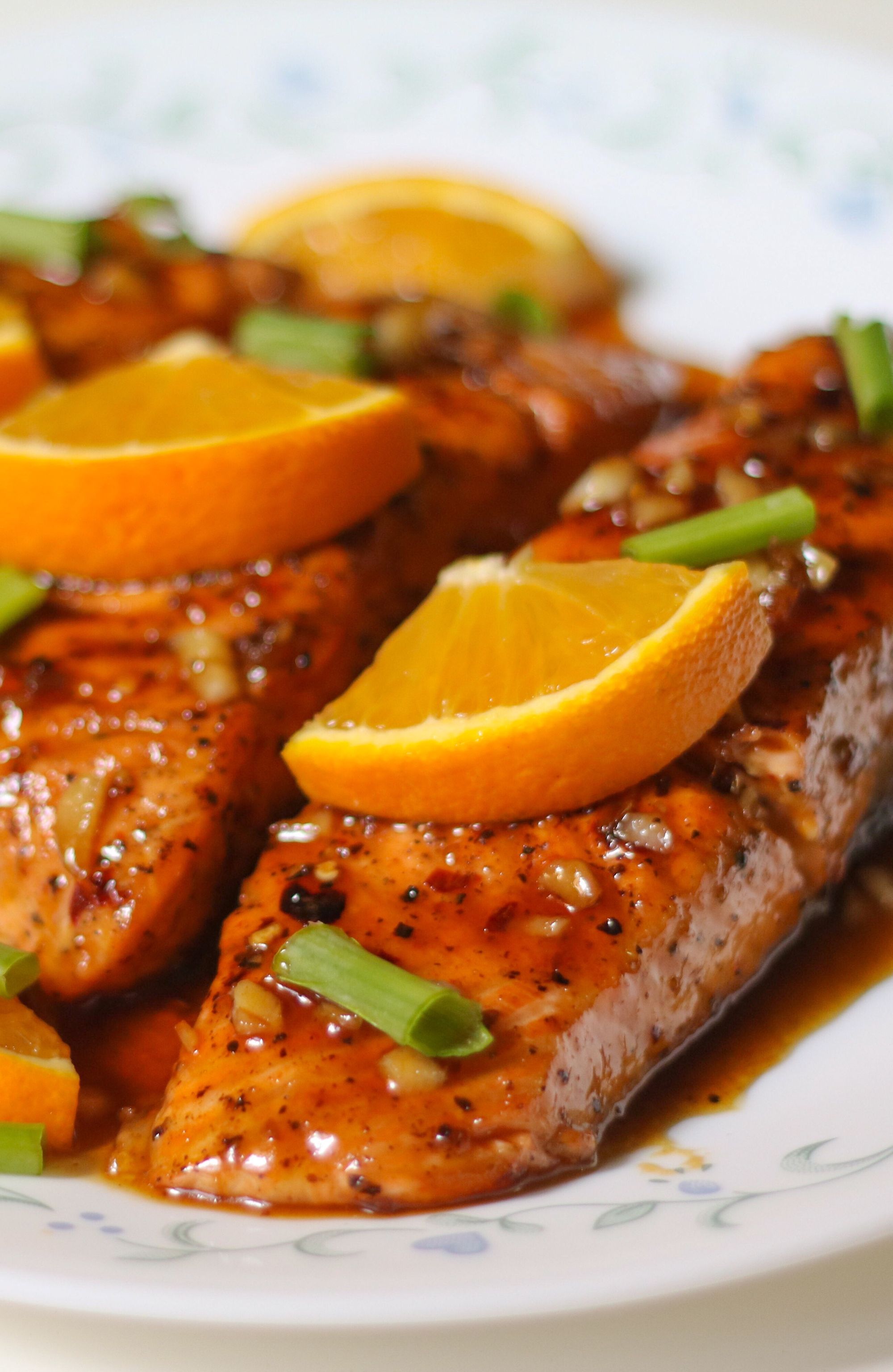 You may also like my other Sea food recipes posts and recipes like "Delicious and Nutritious Seafood Recipes for a Healthy Diet", Pan Fried King Fish Steak Recipe, Lemon Honey Glazed Salmon, Breaded Fried Prawns, Grilled Kingfish Steak, Golden Fried Prawns, Spicy Grilled Salmon, Shrimp Stir Fry, Tangy and Spicy Salmon Fillet (Brain Food), Kingfish Fry .