Pound Cake
If you're looking for the perfect dessert to serve at your Christmas dinner, try this classic pound cake recipe.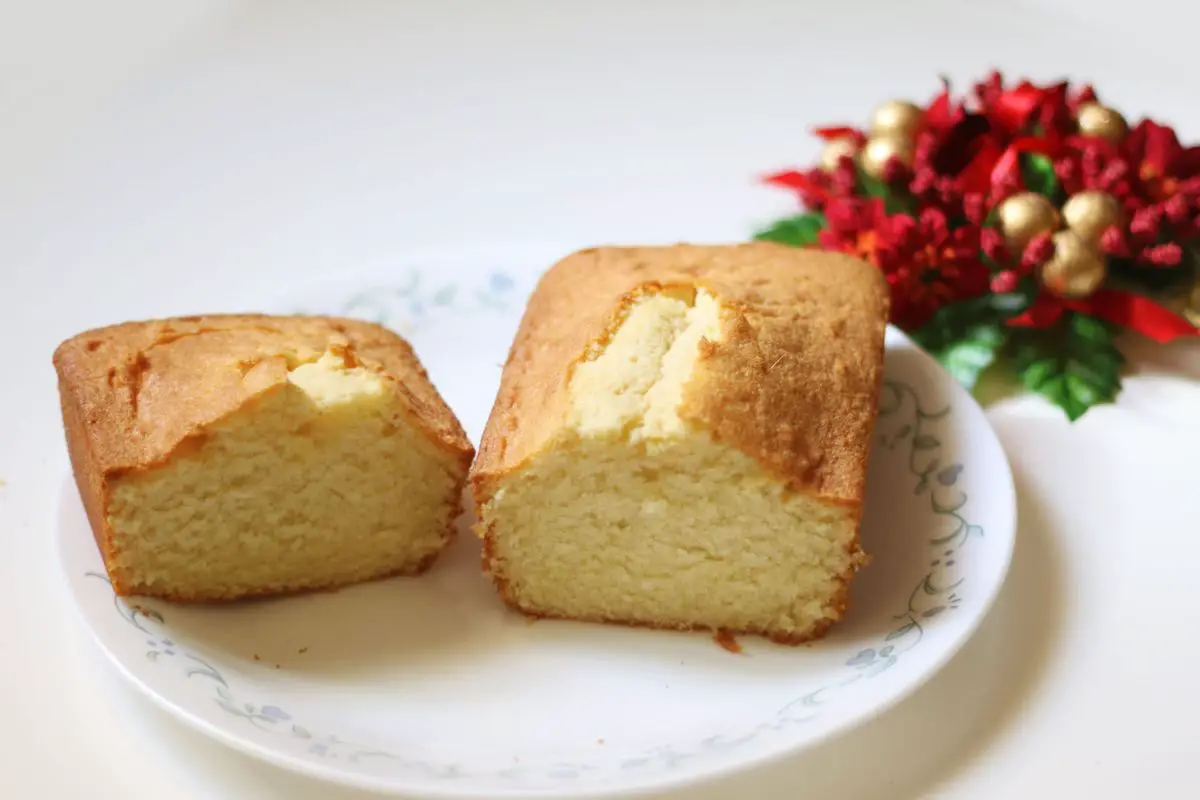 How to Make a Rich and Buttery Pound Cake for Christmas Dinner
If you're looking for the perfect dessert to serve at your Christmas dinner, try this classic pound cake recipe. Traditionally, pound cake is a rich and buttery cake made with one pound each of butter, sugar, eggs, and flour. While the recipe has evolved over time, it still yields a moist, rich, and buttery cake with a golden brown crust that's sure to impress your guests.
To make the perfect pound cake, here are some tips:
Have your butter at room temperature before you begin.
If you don't have cake flour, you can make your own by combining 1 cup of sifted all-purpose flour with 20 grams of cornstarch.
If your cake is browning too much as it bakes, cover it with a piece of lightly buttered aluminum foil after 40 minutes.
Serve this cake plain with a dusting of powdered sugar, or dress it up with whipped cream, ice cream, or fresh berries. Your guests will love the rich, buttery flavor and the moist, tender texture of this classic dessert.
So why not try making this buttery pound cake yourself? Share your comments and let us know how it turns out!
You may also like Chocolate Chiffon Cake, Coffee Cake, Yogurt Cake,  Orange Chiffon Cake and Vanilla Sponge Cake.
Pound Cake 2017-12-11 05:03:59
Pound Cake
Serves 8
Prep Time: 00:15
Cook Time: 01:00
Total Time: 01:15
Ingredients
1 & 1/4 cups (150 grams) sifted cake flour
3/4 cup (150 grams) white sugar
1 teaspoon baking powder
1/4 teaspoon salt
185 grams at room temperature unsalted butter
3 at room temperature large eggs
1 & 1/2 teaspoon vanilla essence
3 tablespoons at room temperature milk
Instructions
Preheat oven to 180 degrees C and then place rack in the center of the oven.
Butter or spray 9-inch loaf pan, then line the bottom of the pan with parchment paper and again butter or spray the paper.
In a bowl, whisk together eggs, milk, and vanilla essence until incorporated.
In the bowl of an electric stand mixer with paddle attachment or with a hand mixer, place flour, baking powder, salt, and sugar, mix on low speed for 30 seconds or until blended.
Add the softened butter and half of the egg mixture and mix on low speed until the dry ingredients are moistened.
Increase the speed to medium and beat for about one minute to aerate and develop the cake structure. Scrape down the sides of the bowl in between.
Then gradually add the remaining egg mixture in two additions at 30 seconds interval.
Scrape the batter into the prepared pan and level the top by using a spoon or offset spatula.
Bake it for 55 to 60 mins or until the cake is golden brown and a toothpick inserted in the center of the cake comes out clean.
Then remove the cake from the oven and place on a wire rack to cool for 10 mins.
By Santhi Therese
The Indian Claypot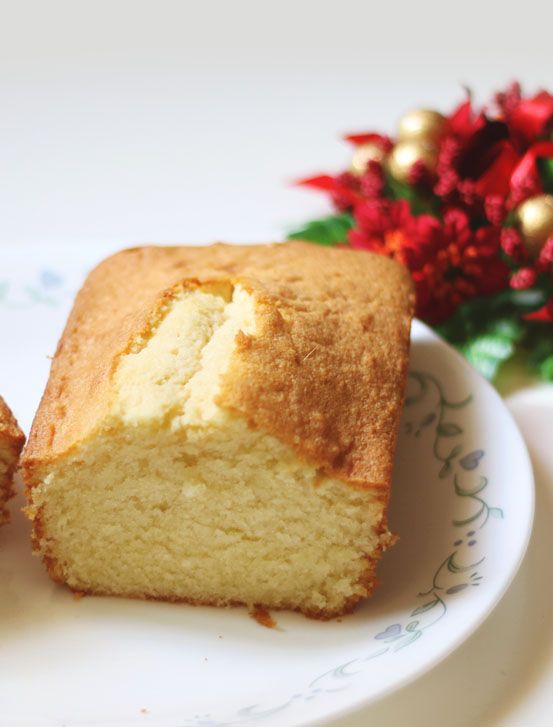 You may also like my other Christmas Cakes posts and recipes like Eggless Hot Cross Buns, Eggless Donut Recipe, Eggless Chocolate Cake Recipe, Eggless Ragi Chocolate Cake, Eggless Rava Cake, Eggless Banana Chocolate Cake, Eggless Strawberry Sauce Cake, Eggless Chocolate Cupcakes, Eggless Strawberry Cake, Eggless Apple Cake, Eggless Carrot Cake, Microwave Chocolate Mug Cakes, Eggless Orange Cake, Eggless Chocolate Marble Cake, Strawberry Streusel Coffee Cake, Christmas Plum Cake, Green Apple Streusel Cake, Meringue Cookies, Strawberry Fruit Fool, Red Velvet Cupcakes with Cream Cheese .