Sweet And Salty Roasted Nuts (Brain food)
Looking for a healthy and flavorful snack? Look no further than roasted nuts!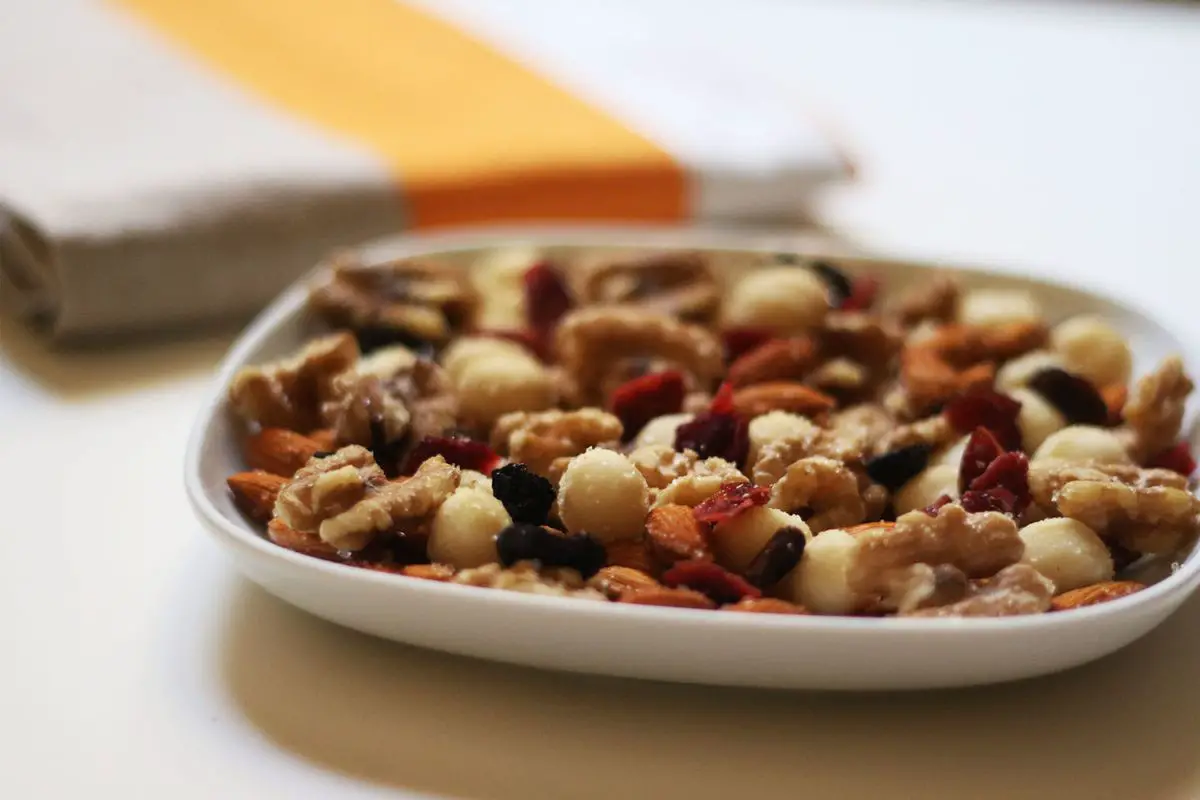 Looking for a healthy and flavorful snack? Look no further than roasted nuts! Almonds, walnuts, and macadamia nuts are not only delicious but are also considered brain foods. Macadamia nuts, for example, are packed with copper, vitamin B1, magnesium, and manganese, which are essential for healthy neurotransmitters. Walnuts, on the other hand, are high in antioxidants, vitamins, and minerals that improve mental alertness and cognitive health. So, make sure to give your kids this healthy snack as an evening treat!
If you're looking to add some variety to your roasted nuts, try out these tips. Roasting nuts deepens their flavor, making them even more nutty and complex. To roast your nuts, simply place them on a baking sheet in an even layer, drizzle some oil, salt, and sugar over them, and toss to coat evenly. Then, turn the heat to 180 degrees Celsius and bake for about 8 minutes or until they smell fragrant. You can also use 2 tbsp of honey instead of sugar and add butter instead of olive oil for extra richness. However, dry roasted nuts are the best for your health. So, give this easy and healthy snack a try and let us know what you think in the comments!
You may also like Masala Peanuts and Roasted Masala Peanuts.
Sweet And Salty Roasted Nuts (Brain Food) 2017-01-26 05:03:08
Sweet And Salty Roasted Nuts (Brain food)
Serves 5
Prep Time: 00:05
Cook Time: 00:02
Total Time: 00:07
Ingredients
50 grams almonds
50 grams walnuts
50 grams macadamia nuts
one handful dried cherries
1/2 tbsp olive oil
A pinch of salt
1 to 2 tsp (I used 1 tsp only) sugar
Instructions
Combine together nuts,olive oil, salt and sugar, mix well until the nuts are well coated with oil and sugar.
Then place it in a microwave safe plate and microwave it for 1 &1/2 to 2 mins on high or until roasted.
Then, remove from the microwave and cool it completely.
Finally, add dried cherries and enjoy.
By Santhi Therese
The Indian Claypot
You may also like my other Healthy Snacks posts and recipes like Easy Bruschetta Recipe, Sweet Paniyaram with Idli / Dosa Batter, Oats Chocolate Brownie Recipe, Ragi Aval Sweet Kozhukattai, Instant Wheat Flour Sweet Appam, Mysore Bonda Recipe, Pottukadalai / Fried Gram Murukku Recipe, Wheat Butter Cookies, Fried Gram / Pottu Kadalai Urundai, Baked Chakli/Murukku, Green Gram Payasam/Kheer, Black Gram Laddu, Moong Dal Susiyam, Banana Oatmeal Cookies, Microwave Chocolate Mug Cakes, Homemade Peanut Butter, Vazhaipoo Vadai, Eggless Raspberry Pudding, Raspberry Bread, Coconut Sweet Bun .