Shortbread Cookies
Looking for a way to fill those empty mason jars this Christmas? Look no further than these mouthwatering shortbread cookies!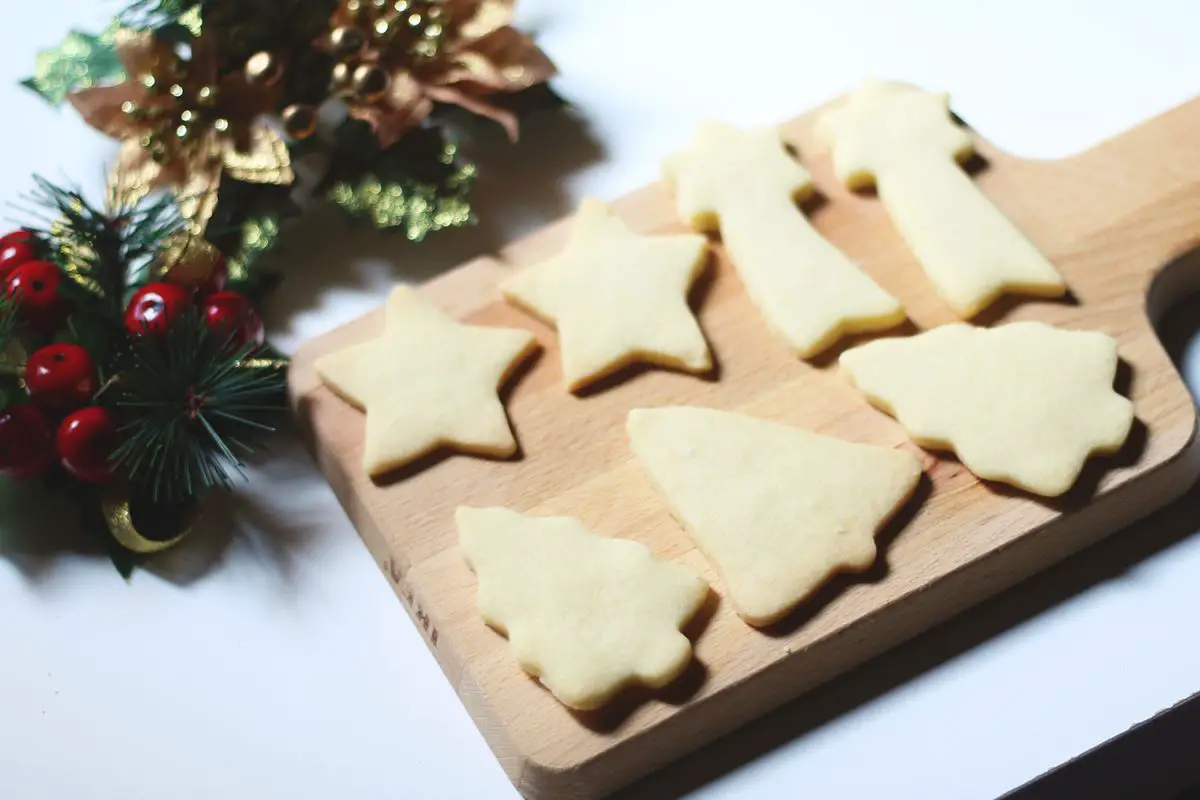 Looking for a way to fill those empty mason jars this Christmas? Look no further than these mouthwatering shortbread cookies! Shortbread cookies are a traditional Scottish biscuit made with sugar, butter, and flour in a 1:2:3 ratio. While there are many varieties of shortbread cookies, you can easily add instant espresso powder, cinnamon powder, or grated lemon or orange zest to the basic batter for unique flavors.
For perfect shortbread cookies, use high-quality butter and pure vanilla essence at room temperature. Blend sugar into a fine powder and beat it with the butter until smooth and creamy. Then, refrigerate the shaped cookies for about 15 minutes before baking to help them maintain their shape. Don't forget to share your comments after trying these delicious shortbread cookies in your mason jars!
You may also like Chocolate Chip Cookies and Saffron Cookies.
Shortbread Cookies 2017-12-19 05:46:26
Shortbread Cookies
Serves 10
Prep Time: 00:45
Cook Time: 00:10
Total Time: 00:55
Ingredients
1 cup (130 grams) all purpose flour
1/8 teaspoon salt
1/2 cup (113 grams) at room temperature unsalted butter
1/4 cup (30 grams) powdered sugar
1/2 teaspoon vanilla essence
Instructions
In a wide bowl, mix together the flour and salt until combined.
In the bowl of an electric stand mixer or with a hand mixer, beat the softened butter until smooth and creamy for about 1 minute.
Then add the powdered sugar and beat until smooth for about 2 mins.
Beat in the vanilla essence.
Then gently stir in the flour mixture just until incorporated.
Flatten the dough into a disk shape, wrap in a cling film and chill the dough in the refrigerator for at least 30 minutes or until firm.
Meanwhile, preheat oven to 180 degree C and place the rack in the middle of the oven and line a baking sheet with parchment paper.
On a lightly floured surface roll out the dough into 1/4 inch thick circle.
Cut into any shapes as you like by using a lightly floured cookie cutter.
Place them on the prepared baking sheet and place it in the refrigerator for about 15 minutes to firm and then bake it for about 10 to 12 minutes or until cookies are very lightly browned.
Cool on a wire rack and keep the shortbread cookies in an air tight container for about a week.
By Santhi Therese
The Indian Claypot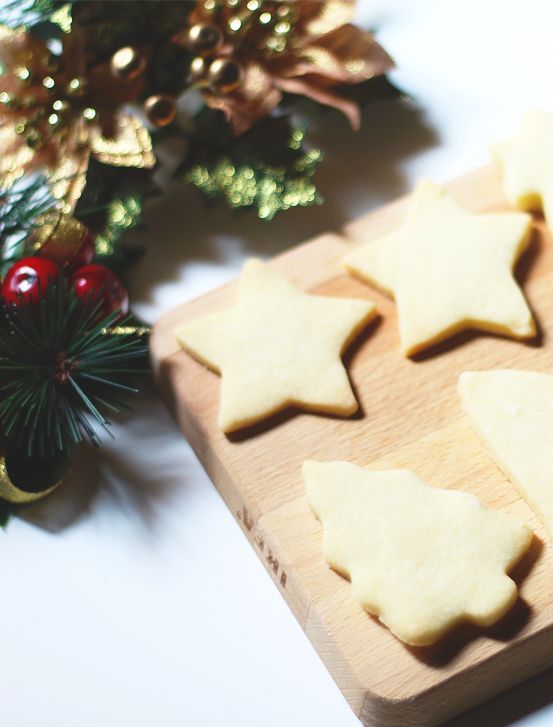 You may also like my other Christmas Cakes posts and recipes like Eggless Hot Cross Buns, Eggless Donut Recipe, Eggless Chocolate Cake Recipe, Eggless Ragi Chocolate Cake, Eggless Rava Cake, Eggless Banana Chocolate Cake, Eggless Strawberry Sauce Cake, Eggless Chocolate Cupcakes, Eggless Strawberry Cake, Eggless Apple Cake, Eggless Carrot Cake, Microwave Chocolate Mug Cakes, Eggless Orange Cake, Eggless Chocolate Marble Cake, Strawberry Streusel Coffee Cake, Christmas Plum Cake, Green Apple Streusel Cake, Meringue Cookies, Strawberry Fruit Fool, Red Velvet Cupcakes with Cream Cheese .