Spicy Red Sauce Pasta
Looking to put a spicy twist on a classic Italian dish? Look no further than Spicy Red Sauce Pasta!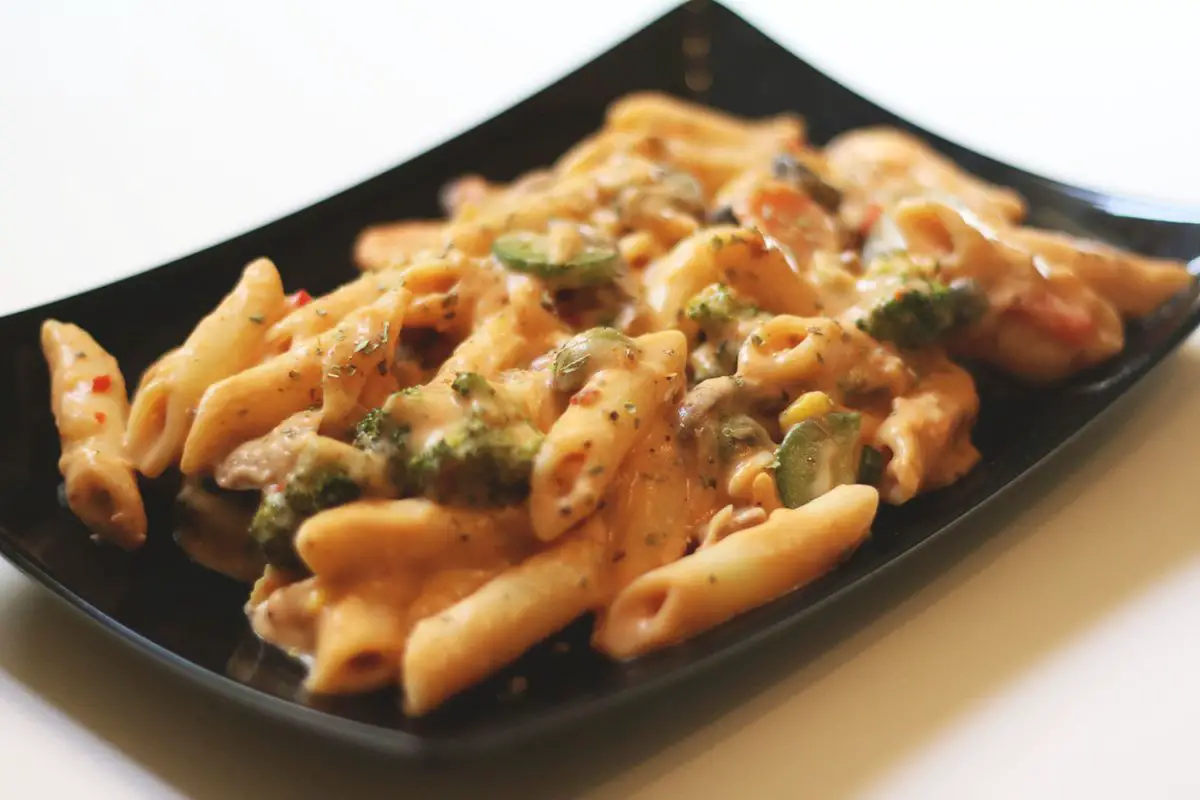 Looking to put a spicy twist on a classic Italian dish? Look no further than Spicy Red Sauce Pasta! While it may not have the traditional cheese of a white sauce pasta, it's just as rich and flavorful. Give it a try and let us know what you think!
To make the perfect Spicy Red Sauce Pasta, there are a few tips to keep in mind. First, be sure to cook your pasta in plenty of salted water until it's springy and chewy - but not mushy. Once it's done, drain and rinse in cold water.
For the sauce, start by combining butter, flour, and milk in a 1:1.5:1.5 ratio for the right consistency. Then, cook your veggies over high heat until they're just crispy - don't overcook them! Add tomato paste and red chili flakes to taste. Finally, mix everything together - the pasta, the veggies, and the sauce - until well combined. Serve hot and enjoy the spicy kick!
So, what are you waiting for? Give this Spicy Red Sauce Pasta recipe a try and let us know how it turns out!
You can also try my Tomato Tagliatelle Pasta, Chicken Sweet Corn Pasta, and White Sauce Pasta.
Spicy Red Sauce Pasta 2017-02-20 09:38:54
Spicy Red Sauce Pasta
Serves 2
Prep Time: 00:05
Cook Time: 00:25
Total Time: 00:30
Ingredients
100g Penne Pasta
6 cups Water
1 tsp Salt
For sauce:
1 tbsp Butter
1&1/2 tbsp Corn Flour or All Purpose Flour
1&1/2 cups Cold Milk
1 tbsp Garlic Pieces (finely chopped)
1/2 tsp Oregano (dry)
1/4 tsp Salt
1/4 tsp Black Pepper
1 tsp Red Chili Flakes
1&1/2 tbsp Store Bought Tomato Paste
vegetables needed:
1 small Carrot
1/2 Cucumber
1 medium piece Broccoli (blanched and cut into small pieces)
2 tbsp Sweet Corn
7 Olives (black and green)
5 Jalapenos (optional)
2 tbsp Canned Mushroom
2 tbsp Olive Oil
A pinch Salt (as needed)
1/2 tsp Dry Oregano (for garnishing)
Instructions
How to cook pasta:
In a large pot, bring water to a boil, cook pasta with salt until al dente, tender but still slightly firm.
Then drain the water and rinse with cold tap water and keep it aside.
Meanwhile, cut all the vegetables in round shape and keep it aside.
How to prepare spicy sauce:
Melt the butter and oil in a saucepan, when it melts, add garlic pieces and saute till they turn into golden brown.
Then add corn flour and whisk well.
When it turns into golden brown, add milk and whisk continuously.
When the sauce becomes thick, add pepper, salt and oregano.
Then remove from the heat and set aside.
Meanwhile, heat a pan or wok over high heat, add olive oil, when it heats, add all the vegetables and give a quick stir.
Pour 3 tbsp. of water and stir continuously for about 2 mins or until the veggies are half cooked.
Then add tomato paste, a pinch of salt and red chili flakes, saute well.
Now combine the white sauce and pasta to the pan and stir until well combined.
Finally, sprinkle 1/2 tsp of oregano over the pasta and serve it hot. Enjoy!!!
By Santhi Therese
The Indian Claypot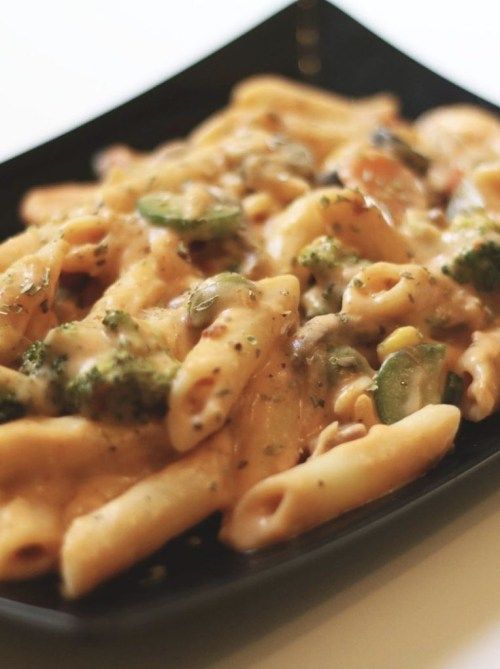 You may also like my other Italian posts and recipes like Creamy White Sauce Pasta, Penne Pasta with Minced Chicken, Eggless Chocolate Mousse Parfait, Chicken Alfredo Pasta, Turkey Frittata, Panna Cotta Parfaits with Raspberry Compote, Strawberry Panna Cotta, Vegetable Frittata Recipe, Tomato Tagliatelle Pasta, Creamy Chicken And Sweet Corn Pasta, Creamy White Sauce Pasta .