Steel Cut Oats Porridge
Looking for a healthy and delicious breakfast that's easy to prepare? Steel Cut Oats Porridge is the perfect option!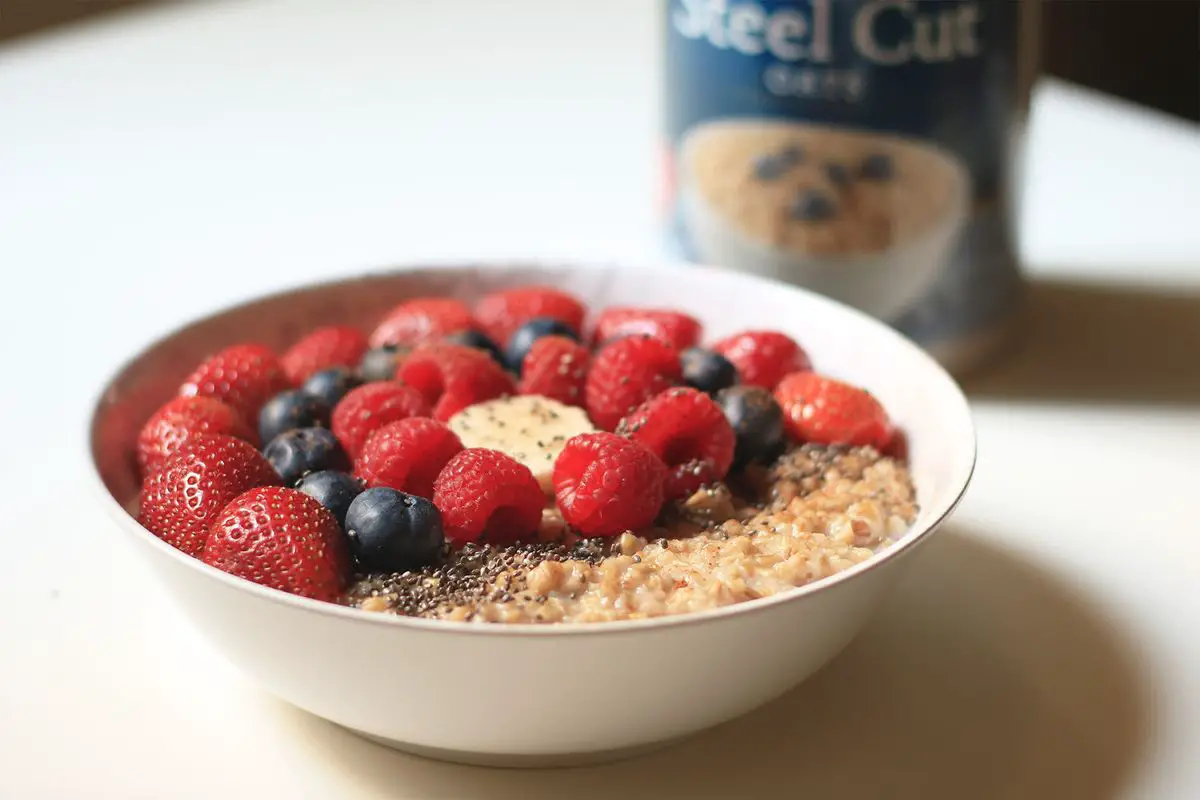 Looking for a healthy and delicious breakfast that's easy to prepare? Steel Cut Oats Porridge is the perfect option! Not only is it tasty, but it's also packed with health benefits.
One of the reasons steel cut oats are superior to easy-to-cook oats is that they contain more fiber, which is essential for keeping your bowels healthy and lowering your cholesterol. Plus, steel cut oats will keep you feeling full for hours.
While steel cut oats take longer to cook than rolled oats, the end result is creamier and chewier, making for a more satisfying breakfast. To add even more nutritional value to your porridge, try topping it with a variety of berries for their high antioxidant and nutrient content. And for an extra boost of nutrients, antioxidants, fiber, and protein, sprinkle some chia seeds on top.
Start your day off right with a healthy bowl of Steel Cut Oats Porridge. Your body will thank you!
Steel Cut Oats Porridge
You may also like my other healthy breakfast recipes such as Eggless Blueberry Pancakes, Healthy Bread Pizza, Mixed Berries Chia Seeds Smoothie, Whole Wheat Pancakes, Aloo Gobi Paratha, Shakshuka, Grilled Chicken Burger, Turkey Frittata, Blueberry Bread Pudding Muffins, Apple Sauce Recipe etc.
Steel Cut Oats Porridge 2018-07-09 02:30:33
Steel Cut Oats Porridge
Serves 3
Prep Time: 00:05
Cook Time: 00:30
Total Time: 00:35
Ingredients
1 cup Steel-cut oats
3 cups Water
1 cup Low fat milk
1/4 tsp Salt
Some Chia seeds
Some Cinnamon powder
Some Mixed berries
Some Bananas
Instructions
Heat a large saucepan with milk and water over medium heat.
Bring the mixture to the boil, then reduce the heat to a low simmer.
Meanwhile, dry roast the steel cut oats until golden and fragrant, around 2 minutes.
Because this roasting step enhances the flavour of the oats greatly.
Stir the roasted oats into the simmering milk mixture.
Cook partially covered, stirring occasionally, until the mixture is thick and the oats are cooked through. This normally takes around 20 to 25 minutes.
Also add salt and mix well. The oatmeal will be very creamy when it's done.
Remove from the heat and let it cool for some time before serving.
Finally, pour the oatmeal into bowls and sprinkle some chia seeds and cinnamon powder and spread some berries and serve immediately.
Also, add more hot milk if needed.
If you have any extra oatmeal, cool completely before covering and refrigerate for future use.
By Santhi Therese
The Indian Claypot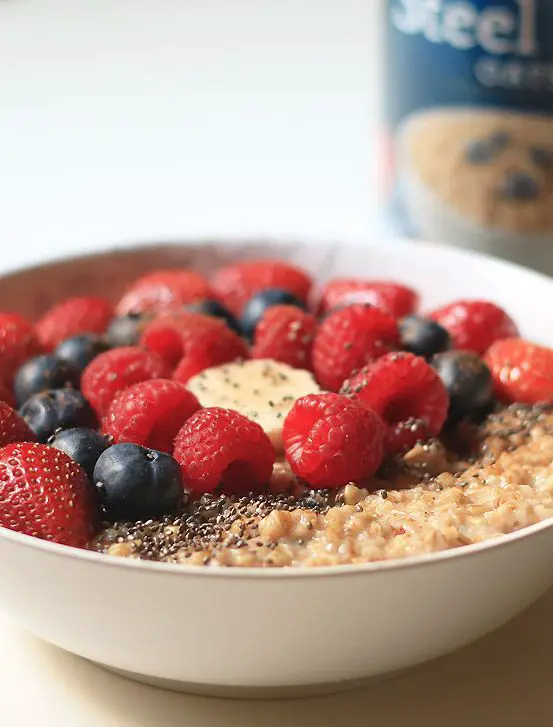 You may also like my other Healthy Breakfast posts and recipes like Appam Recipe, Thinai Sakkarai Pongal /Foxtail Millet Sweet Pongal, Healthy Breakfast Recipe, Kara Kuzhi Paniyaram with Idli/Dosa Batter, Oats Chocolate Brownie Recipe, Healthy Aval/Poha/Red Rice Flakes Breakfast Recipe, Ragi Aval Sweet Kozhukattai, Ragi Paal Kozhukattai, How To Make Soft Layered Chapati, Soft and Chewy Granola Bars, Vendhaya Kali, Strawberry Apple Smoothie, Pasi Payaru Aval Pongal, Homemade Granola Recipe, Moringa Adai Dosa Recipe, Ragi Puttu, Green Gram Payasam/Kheer, Whole Wheat Bread Recipe, Kavuni Arisi Sweet, Banana Oatmeal Cookies .