Urad Dal Vadai / Medhu Vadai / Ulundhu Vadai
If you're a fan of crispy and fluffy breakfast dishes, you can't miss out on Ulundhu Vadai - a popular breakfast recipe in Tamil Nadu.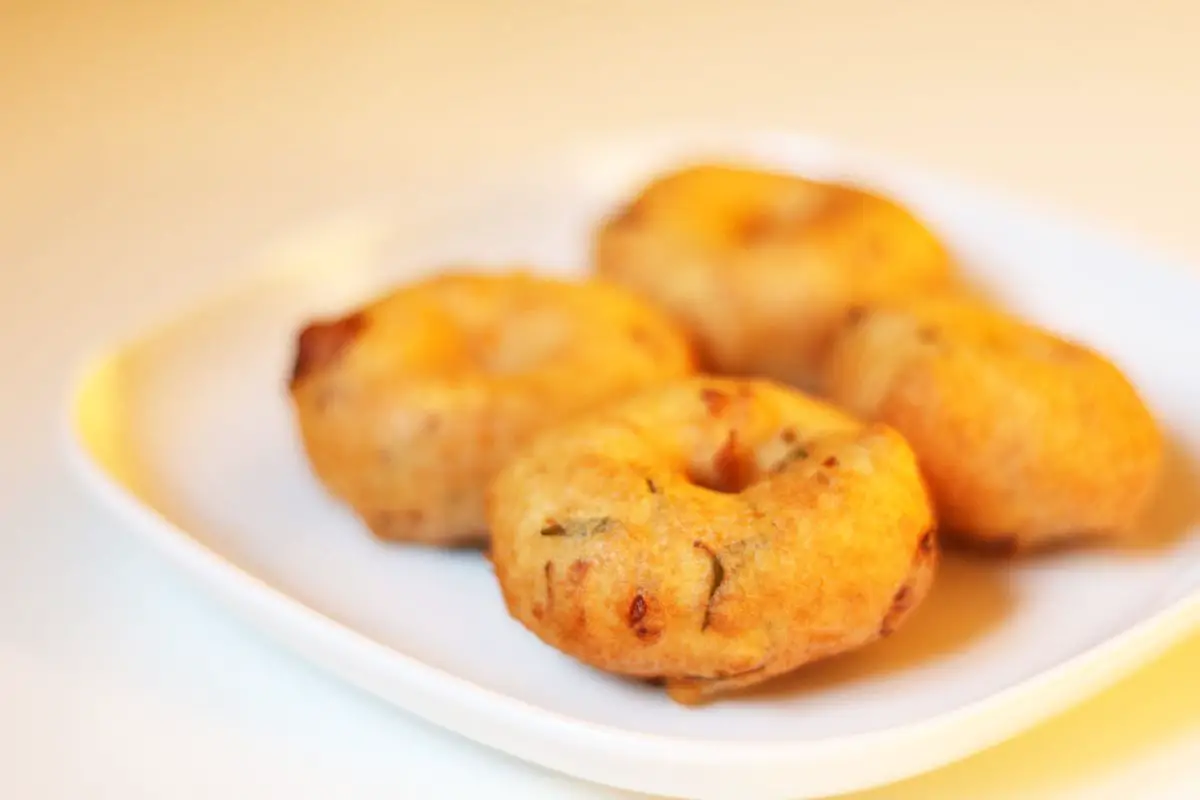 If you're a fan of crispy and fluffy breakfast dishes, you can't miss out on Ulundhu Vadai - a popular breakfast recipe in Tamil Nadu. No festival is complete without this beloved snack, and it's a staple in restaurants across the region. The crispy exterior and soft center of this dish make it an all-time favorite. Plus, it pairs perfectly with coconut chutney! In this blog post, I'm excited to share my recipe for Ulundhu Vadai, along with some tips and tricks to make it extra crispy.
First and foremost, it's important to use the right amount of water when grinding the dal. Adding too much water will make it difficult to shape the vadai and result in a greasy texture. To ensure the perfect consistency, check out my notes on how to grind the dal. If your batter isn't thick enough, try adding some semolina/rava to it and mix gently. And last but not least, don't let the batter sit for too long before frying - this can cause the vadas to become loose and fall apart.
Overall, Ulundhu Vadai is a delicious and easy-to-make breakfast dish that you won't want to miss. Try it out and let me know what you think in the comments!
Notes: Add soaked urad dal little by little without water, while the grinder is running.
Then sprinkle a little water now and then to avoid jamming of the grinder.
Scrape the batter often with the help of plastic spatula. This process will take 15 mins.
You may also like Paruppu Vadai.
Urad Dal Vadai / Medhu Vadai 2016-12-15 07:39:15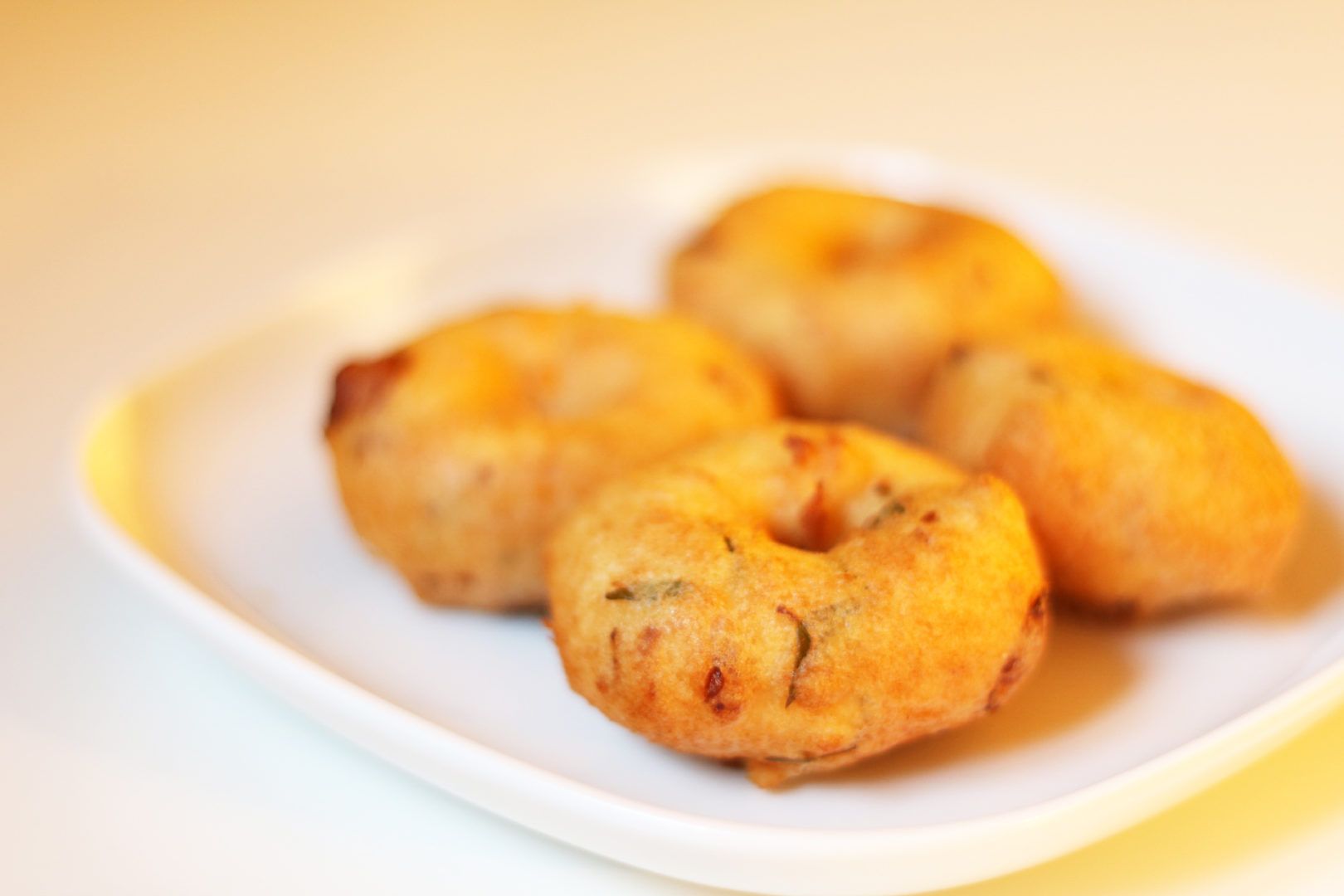 Urad Dal Vadai / Medhu Vadai / Ulundhu Vadai
Serves 7
Prep Time: 02:20
Cook Time: 00:20
Total Time: 02:40
Ingredients
1 cup Urad Dal
15 or 1 big Shallots or Onion
3 Green Chilies
1 inch Ginger
1 tsp Black Pepper Corns (optional)
1/4 tsp Asafoetida
2 springs Curry Leaves
1/2 tsp or as needed Salt
to deep fry Oil
Instructions
Wash and clean the urad dal and soak it for 2 hours with enough water.
Grind the urad dal with only a little water till fluffy. It will take about 15 mins. (see notes on how to grind it)
Then chop the onions, ginger, green chilies and curry leaves finely.
Then add all these to the batter along with peppercorns, asafoetida and salt, mix well until just combined.
Meanwhile, heat a kadai or pan with enough oil over medium heat.
Then add 1 ladle of hot oil to the batter and mix well with the help of the spoon and mix well.
Then take a piece of plastic cover or plantain leaf and grease it with oil.
Now wet your right hand, take some batter, make a small ball, then flatten it and make a hole in the center and drop it in the hot oil carefully in batches.
Turn the vadas and fry till both the sides turn crisp and golden brown.
Now crispy ulundhu vadai is ready to serve. Enjoy it with coconut chutney.
By Santhi Therese
The Indian Claypot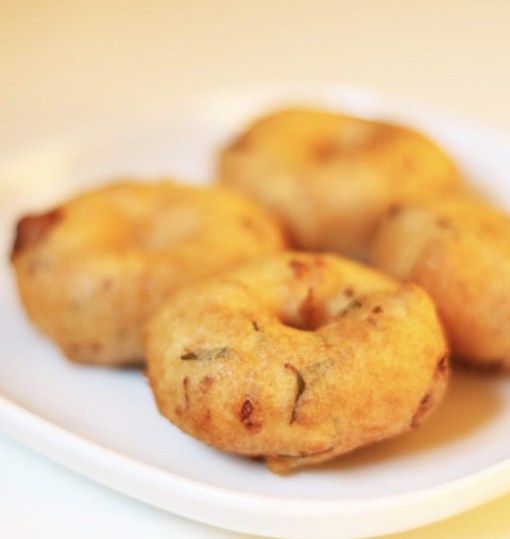 You may also like my other Diwali Sweets posts and recipes like Exploring the Rich Flavors of Popular Indian Sweets and Savouries, Javvarisi Semiya Payasam Recipe, Pasi Paruppu Halwa / Ashoka Halwa, Milk Cake Recipe, Pottukadalai / Fried Gram Murukku Recipe, Mango Sago Dessert, Restaurant Style Rava Kesari Recipe, Badusha Recipe, Kasi Halwa Recipe / White Pumpkin Halwa Recipe, Sweet Shakarpara Recipe / Kalakala / Diamond Biscuit, Moong Dal Murukku, Traditional Mysore Pak Recipe, Baked Chakli/Murukku, Green Gram Payasam/Kheer, Kozhukattai Recipe, Kara Boondi Recipe, Moong Dal Susiyam, South Indian Mixture Recipe, Pepper Kara Sev Recipe, Sweet Boondi .