Paal Kozhukattai / Rice Dumplings in Milk Sauce
A Nostalgic Treat: Paal Kozhukattai - A Recipe That Connects Generations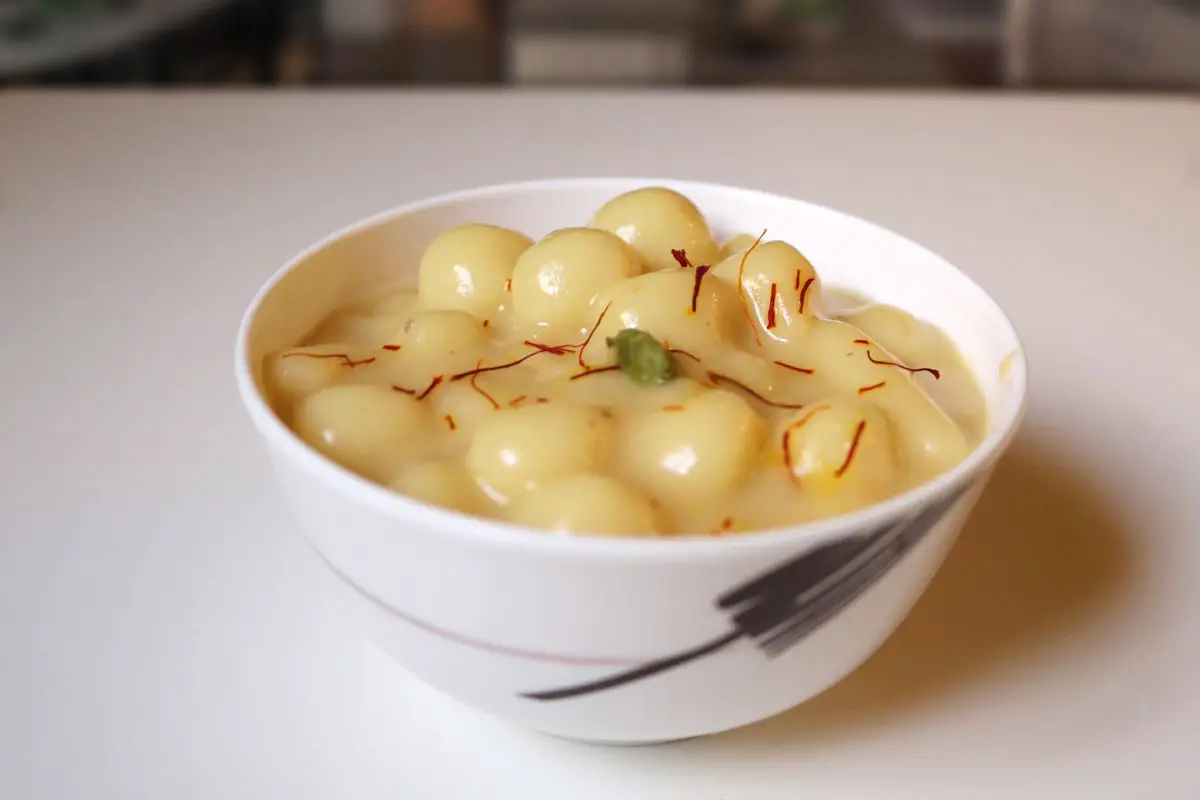 A Nostalgic Treat: Paal Kozhukattai - A Recipe That Connects Generations
Introduction: There's something truly special about certain dishes that transport us back to our childhood days, evoking memories filled with love and warmth. For me, Paal Kozhukattai holds a special place in my heart. This traditional South Indian sweet, lovingly prepared by my mother during my early years, continues to bring joy to my family today. Whether enjoyed as a breakfast or served as a delectable dessert, this recipe is sure to delight your taste buds. Join me on this culinary journey as I share my cherished recipe for Paal Kozhukattai and offer some suggestions to enhance its flavors.
Tips: To make this delightful dish, I usually rely on store-bought idiyappam rice flour. However, if you prefer a more hands-on approach, homemade rice flour works just as well. For added flavor, I always use jaggery, but if you don't have any on hand, white sugar is a suitable substitute. Feel free to adjust the sweetness by adding a little extra jaggery to suit your taste. For an extra touch of opulence, consider incorporating a pinch of saffron to elevate the taste, nutrition, and visual appeal.
The Secret Ingredient: Rice Sauce One crucial element that lends a beautiful and glossy texture to this recipe is the rice sauce. My mom always emphasized its importance, and I've found it to be a game-changer. Don't forget to include the rice sauce to achieve the desired consistency. As a finishing touch, a sprinkling of grated coconut adds a delightful texture and enhances the overall taste.
Adjusting the Consistency: As the Paal Kozhukattai cools, it naturally thickens. If you find the consistency to be too thick, simply add some hot water and adjust the sugar accordingly. This simple step ensures the perfect balance of flavors and texture, guaranteeing a delightful culinary experience.
Conclusion: Incorporating cherished family recipes into our lives creates a sense of connection between generations. Paal Kozhukattai, with its rich history and heartwarming flavors, has become a beloved treat in my household. I invite you to embark on this culinary adventure, embracing the tradition and nostalgia it brings. Give this Paal Kozhukattai recipe a try, and I look forward to reading your comments and experiences. May this delightful sweet become a cherished part of your family's culinary journey too!
You may also like Ragi Paal Kozhukattai, Ragi Aval Sweet Kozhukattai, Poornam Kozhukattai and Dry Fruits Kozhukattai.
Paal Kozhukattai / Rice Dumplings in Milk Sauce  2016-08-18 07:10:28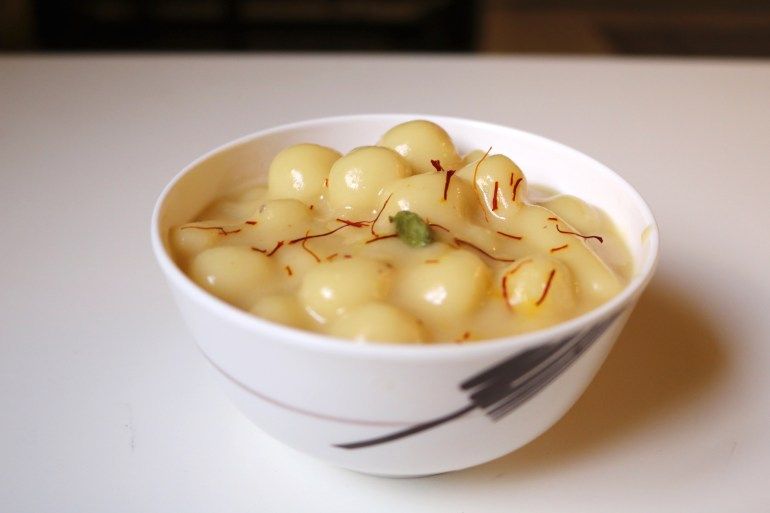 Paal Kozhukattai / Rice Dumplings in Milk Sauce
Serves 2
Prep Time: 00:20
Cook Time: 00:20
Total Time: 00:40
Ingredients
250 ml Milk
250 ml Water
1/4 tsp Cardamom Powder
A pinch Ginger Powder
1/2 tsp Ghee
A pinch Saffron
1 cup (store bought) Rice Flour
1/4 teaspoon Salt
1 to 1&1/4 cup Hot Boiling Water
1 tsp Cooking Oil or Ghee
1/2 cup Powdered Jaggery
1/4 cup water
Instructions
In a bowl, add rice flour, salt, and boiling water. Knead it with a spoon until you form a firm dough (Caution: The dough will be hot). Then add oil to the dough to prevent it from drying. Reserve one handfull of dough for rice sauce. After it cools down, roll the dough into small balls or cylinders and keep them aside.
Melt jaggery adding 1/4 cup water over low heat. Once it melts, remove from the heat and then filter it to remove any impurities.
In a small bowl, mix together reserved dough and 1/4 cup water, until combined and set aside for further use.
Add 2 glasses of water to the idli pot and bring it to a boil. Then place all the balls in an oil greased idli plate and steam the balls for 7 minutes or until cooked through.
Meanwhile, heat a heavy bottomed pan with 1 cup of water and 1 cup of milk and bring it to boil. When the milk starts to boil, add the steamed balls and cook for two more minutes. Then add rice sauce to the pan, stir continuously until it thickens, over low heat.
Then add jaggery syrup, cardamom powder, ginger powder, and ghee. Finally, give a good stir until everything is mixed well and serve in bowls.
By Santhi Therese
The Indian Claypot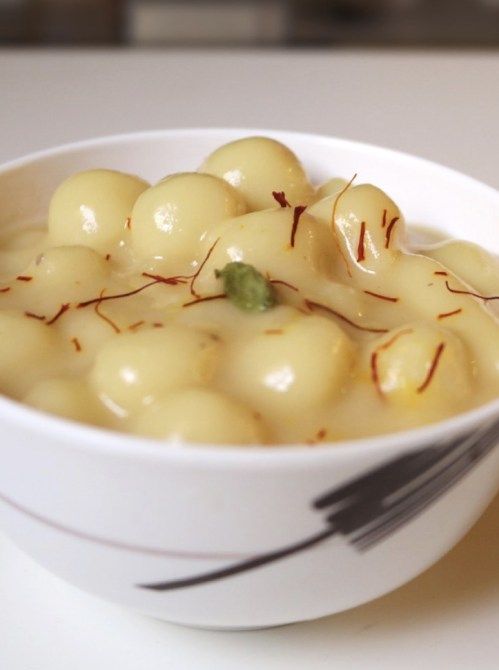 You may also like my other Sweets posts and recipes like Sago Moong Dal Payasam/Kheer .