Pomegranate Lemonade
Get Refreshed with Pomegranate Lemonade - The Perfect Summer Drink!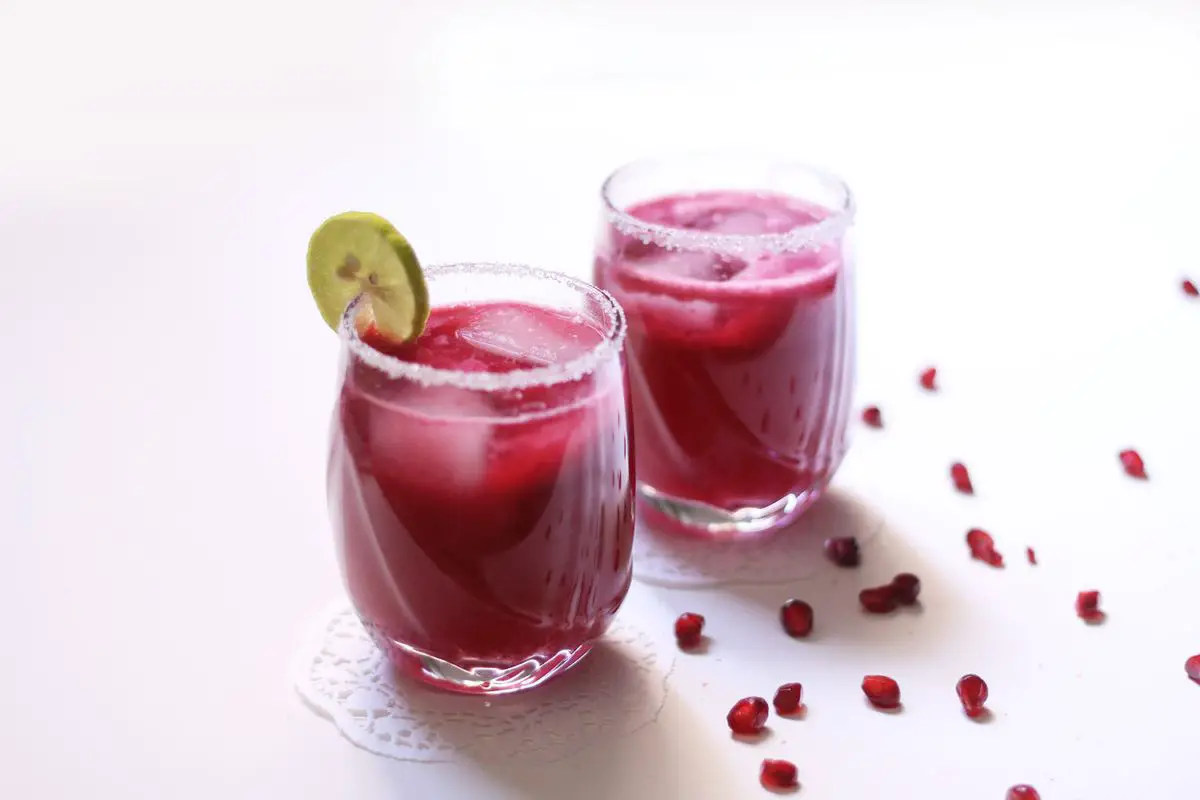 Get Refreshed with Pomegranate Lemonade - The Perfect Summer Drink
Looking for a refreshing and healthy drink to quench your thirst during summer? Look no further than pomegranate lemonade! Not only does it taste amazing, but it also contains higher levels of antioxidants than many other fruit juices. Plus, it may help to block or slow the build-up of cholesterol in the arteries, making it an excellent choice for those at risk of heart disease.
But that's not all - pomegranate lemonade is also known for its other health benefits. It is used in the treatment of diarrhea and dysentery, and it can even help to increase memory power.
So why not try this sweet and healthy drink out for yourself? Let us know how it tastes in the comments! With its refreshing taste and numerous health benefits, pomegranate lemonade is sure to become your new favorite drink.
You may also like Carrot Coconut Juice and Gooseberry Juice.
Pomegranate Lemonade 2018-04-17 05:44:41
Pomegranate Lemonade
Serves 2
Prep Time: 00:10
Total Time: 00:10
Ingredients
2 large sized Pomegranates
1 cup Water
1 tbsp Lemon Juice
as needed Sugar or Honey
few Ice Cubes
Instructions
Wash the pomegranate and pat dry.
Cut and remove the flower-shaped part on top.
Make shallow cuts from top to bottom and remove the seeds from it.
Place the seeds in a blender jar, add 1/2 cup of water and pulse it for few times until pulverized.
Strain the juice by using a metal strainer or muslin cloth.
Extract all the juice and again place the remaining pulp and seeds in the jar.
Add another 1/2 cup of water, pulse it for 2 times, and extract the juice.
Add lemon juice, honey or sugar and mix it well until well combined.
Pour the prepared juice into serving glasses and add some ice cubes and serve it immediately to get more vitamins and minerals.
By Santhi Therese
The Indian Claypot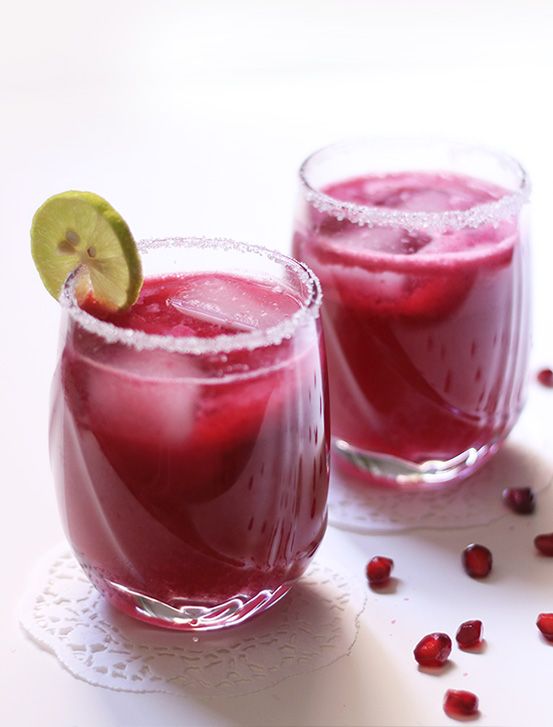 You may also like my other Healthy Drinks posts and recipes like Carrot Beetroot Juice, Masala Chai Recipe, Raspberry Lemonade, Strawberry Milkshake, Strawberry Soup, Peach And Mango Smoothie, Peach And Strawberry Smoothie, Indian Gooseberry Juice (Healthy Drinks), Strawberry And Pomegranate Smoothie .