Green Apple Smoothie
Whip Up a Delicious and Healthy Green Apple Smoothie in 5 Minutes or Less.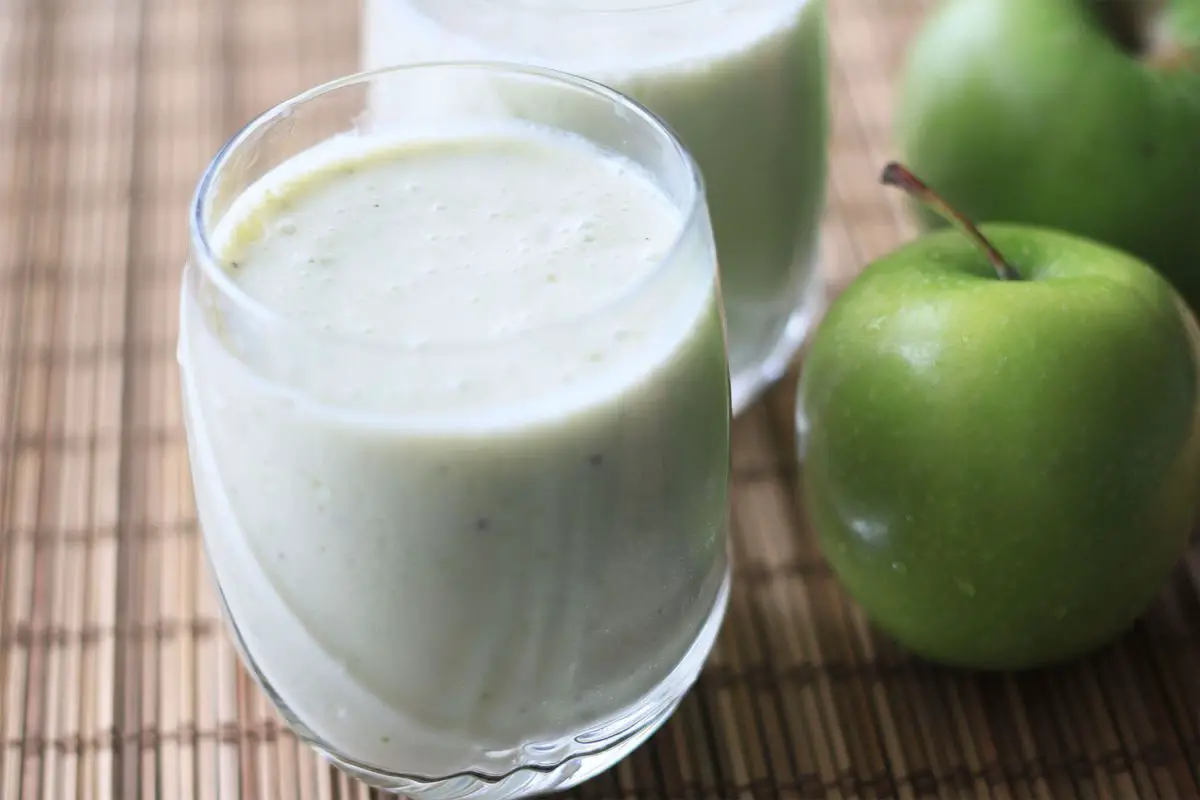 Whip Up a Delicious and Healthy Green Apple Smoothie in 5 Minutes or Less.
Green apple smoothies are a tasty and easy breakfast option that is loved by kids and adults alike. With their high fiber content and abundance of vitamins and minerals, green apples are a great addition to any diet. If you're looking for a quick and healthy breakfast or snack, give this green apple smoothie recipe a try.
Health Benefits of Green Apple Smoothies: Green apples are known for their high fiber content, which makes them a great food for those on a diet. They also contain plenty of vitamins and minerals, including vitamin C and potassium. Green apple smoothies are a healthy way to incorporate these nutrients into your diet and can be enjoyed as a breakfast or snack option.
Tips for Making a Delicious Green Apple Smoothie: To make the perfect green apple smoothie, there are a few tips to keep in mind. Firstly, while serving, add 2 teaspoons of chia seeds to the smoothie for added benefits. Chia seeds are a great source of fiber and protein and can help you feel fuller for longer. Secondly, adding a sprinkle of cinnamon powder to the smoothie can enhance its taste and make it even more delicious.
Green apple smoothies are an easy and healthy way to start your day or enjoy a quick snack. With their high fiber content and abundance of vitamins and minerals, they're a great choice for anyone looking to improve their diet. So why not try making a green apple smoothie for your next breakfast or snack? With these simple tips, you can create a delicious and healthy smoothie that your whole family will love.
Finally, you may also like my other smoothie recipes such as Mixed Berries Chia Seeds Smoothie, Strawberry Banana Smoothie, Creamy Avocado Smoothie, Peach and Mango Smoothie, Peach and Strawberry Smoothie, Indian Gooseberry Juice, Strawberry and Pomegranate Smoothie Carrot and coconut Juice and Pomegranate Lemonade.
Green Apple Smoothie 2018-09-12 04:47:39
Green Apple Smoothie
Serves 2
Prep Time: 00:05
Total Time: 00:05
Ingredients
2 Green apples
1/2 medium-sized Banana
1 cup Yogurt
to taste Sugar or honey
Instructions
Wash and then chop the green apples roughly.
Chop the banana also.
Then place the chopped apple, banana and other ingredients into a blender and blend until smooth.
Serve immediately.
By Santhi Therese
The Indian Claypot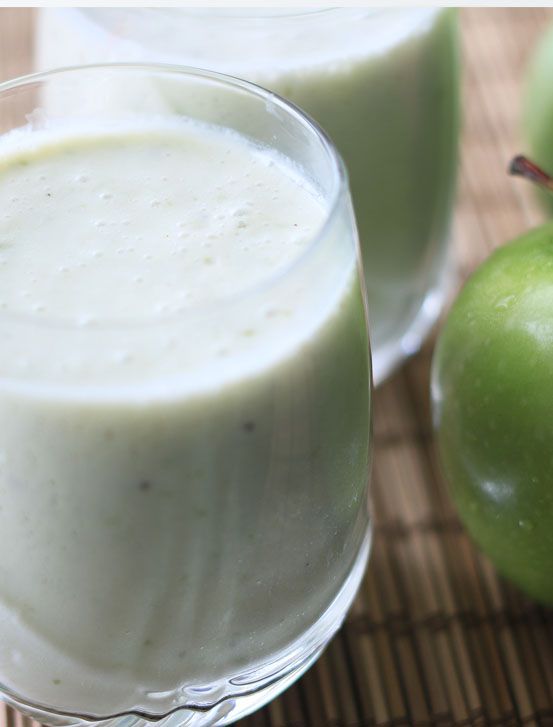 You may also like my other Healthy Breakfast posts and recipes like Appam Recipe, Thinai Sakkarai Pongal /Foxtail Millet Sweet Pongal, Healthy Breakfast Recipe, Kara Kuzhi Paniyaram with Idli/Dosa Batter, Oats Chocolate Brownie Recipe, Healthy Aval/Poha/Red Rice Flakes Breakfast Recipe, Ragi Aval Sweet Kozhukattai, Ragi Paal Kozhukattai, How To Make Soft Layered Chapati, Soft and Chewy Granola Bars, Vendhaya Kali, Strawberry Apple Smoothie, Pasi Payaru Aval Pongal, Homemade Granola Recipe, Moringa Adai Dosa Recipe, Ragi Puttu, Green Gram Payasam/Kheer, Whole Wheat Bread Recipe, Kavuni Arisi Sweet, Banana Oatmeal Cookies .