Homemade Peanut Butter
"Indulge in the Creamy Delight of Homemade Peanut Butter"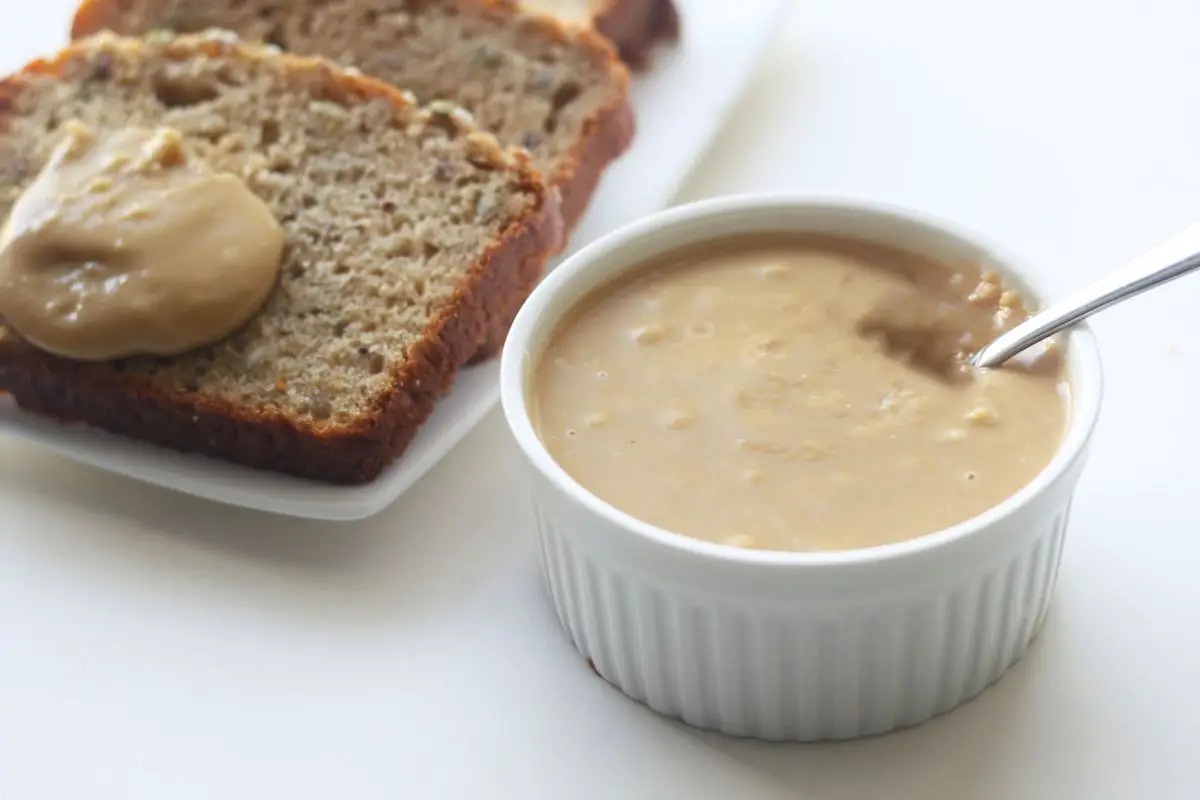 "Indulge in the Creamy Delight of Homemade Peanut Butter"
Are you looking for a simple and healthy breakfast or snack option that you can whip up at home? Then, you're in luck! Homemade Peanut Butter is the perfect solution. This delicious treat is a healthier alternative to store-bought peanut butter that is often loaded with unhealthy fats and sugars. The creamy and smooth texture of homemade peanut butter is unbeatable and truly something special.
Making peanut butter at home is incredibly easy and requires just a few ingredients. And if you have roasted peanuts on hand, the process becomes even quicker. Here are some tips for creating the perfect creamy peanut butter:
Use Roasted Peanuts: Roasting peanuts before blending gives the peanut butter a rich flavor and makes the oils easier to mix into a smooth butter. To roast, simply arrange a rack in the middle of the oven, preheat to 180 degrees C, and bake the peanuts until lightly golden brown, about 8 to 10 minutes.
Process with Care: Place the roasted peanuts and salt in a food processor or mixie jar and blend for about a minute. Be sure to stop and scrape the sides and bottom of the jar to ensure an even consistency. After a minute, the mixture should look crumbly and dry. Then, add honey and oil and continue processing for another minute or two. With just a few minutes of blending, you'll have the perfect creamy peanut butter.
Try this easy and healthy recipe today and enjoy the creamy goodness of homemade peanut butter!
Finally, It goes very well with Multigrain Bread.
Homemade Peanut Butter 2020-03-27 04:50:43
Homemade Peanut Butter
Serves 5
Prep Time: 00:05
Total Time: 00:05
Ingredients
200 grams roasted peanuts
a pinch salt
1 tbsp honey
1 tbsp olive oil
Instructions
Place the peanuts and salt into a bowl of a food processor or into the small jar of mixie.
Process for 1 minute. Scrape down the sides of the jar.
Then add honey and olive oil.
Place the lid back on and continue to process until the mixture is smooth and creamy as shown in the picture. It takes 1&1/2 to 2 minutes.
Place the peanut butter in an airtight container and store in the refrigerator for up to 1 month.
By Santhi Therese
The Indian Claypo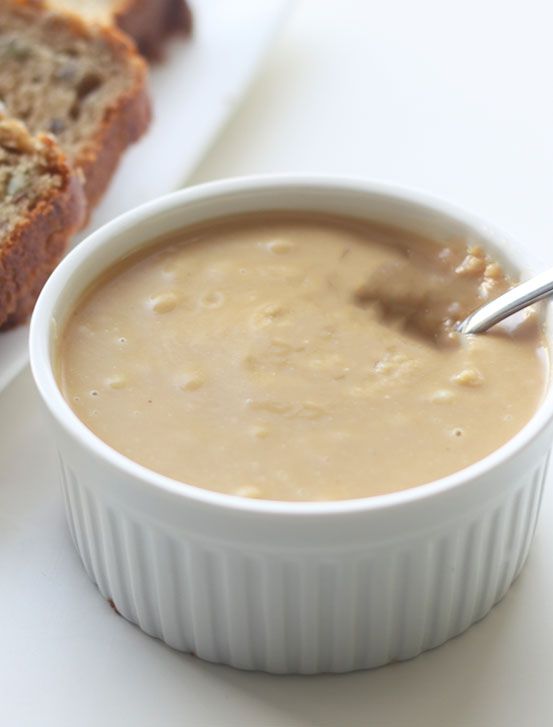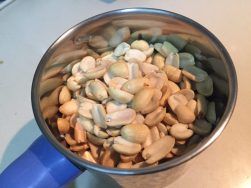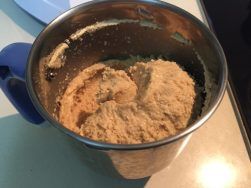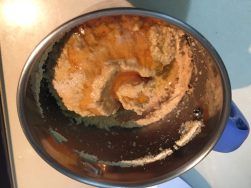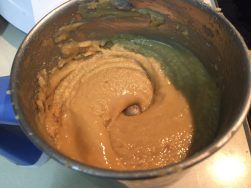 You may also like my other Healthy Breakfast posts and recipes like Appam Recipe, Thinai Sakkarai Pongal /Foxtail Millet Sweet Pongal, Healthy Breakfast Recipe, Kara Kuzhi Paniyaram with Idli/Dosa Batter, Oats Chocolate Brownie Recipe, Healthy Aval/Poha/Red Rice Flakes Breakfast Recipe, Ragi Aval Sweet Kozhukattai, Ragi Paal Kozhukattai, How To Make Soft Layered Chapati, Soft and Chewy Granola Bars, Vendhaya Kali, Strawberry Apple Smoothie, Pasi Payaru Aval Pongal, Homemade Granola Recipe, Moringa Adai Dosa Recipe, Ragi Puttu, Green Gram Payasam/Kheer, Whole Wheat Bread Recipe, Kavuni Arisi Sweet, Banana Oatmeal Cookies .