Vegetable Frittata Recipe
Looking for an easy and healthy breakfast option that is also transportable? Look no further than this delicious vegetable frittata recipe!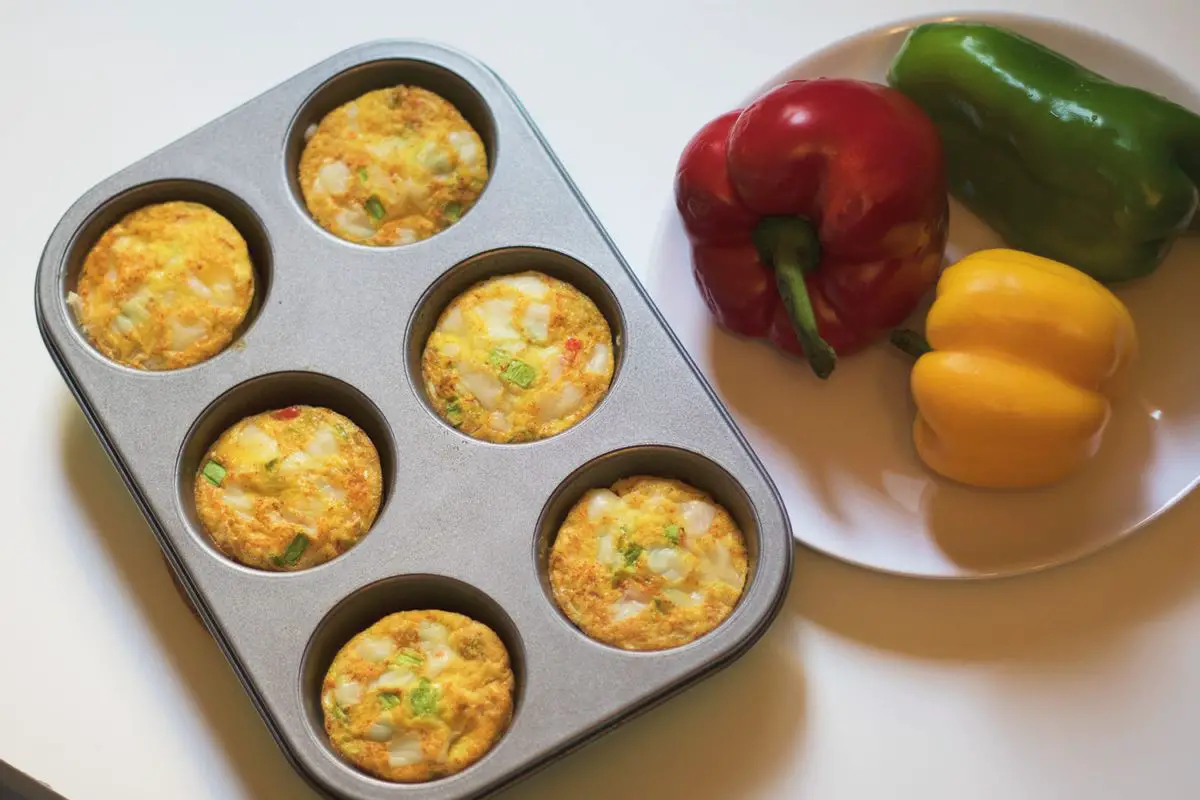 Delicious Vegetable Frittata Recipe for Easy, Healthy Breakfasts
Looking for an easy and healthy breakfast option that is also transportable? Look no further than this delicious vegetable frittata recipe! Similar to an egg omelet, this Italian dish is loaded with fresh veggies and topped with delicious cheese for a satisfying meal that is perfect for any time of day.
Not only is a vegetable frittata a great choice for a hearty breakfast, but it's also incredibly easy to prepare. And with its portability, you can even pack it in your kid's lunch box for a tasty and nutritious lunch!
To make the perfect vegetable frittata, simply use whatever vegetables you have on hand – even frozen ones work well. Add in some carrots, baby spinach, or mushrooms for an extra burst of flavor. And if you're looking to switch things up, try spreading mozzarella cheese instead of cheddar cheese on top.
So why not give this delicious vegetable frittata recipe a try? And be sure to share your comments and let us know how it turned out!
I have also posted Turkey Frittata recipe on my blog.
Vegetable Frittata Recipe 2017-07-17 06:22:15
Vegetable Frittata Recipe
Serves 3
Prep Time: 00:10
Cook Time: 00:20
Total Time: 00:30
Ingredients
4 eggs
1 tbsp milk
one medium sized, finely chopped red onion
finely chopped green chili
finely chopped cherry tomatoes
2 tbsp, finely chopped red capsicum
2 tbsp, finely chopped spring onion greens
1/4 tsp black pepper powder
1/4 tsp red chili powder or red chili paprika powder (optional)
pinch of turmeric powder (optional)
1/4 tsp or to taste salt
2, cut into slices fat free cheddar cheese slices
Instructions
Preheat oven to 180 degrees C. Then coat or spray 6 muffin cups with cooking spray.
In a wide bowl, beat eggs with milk until incorporated.
Then add all the chopped veggies, all the spice powders and salt, mix it well.
Then pour the egg mixture into the muffin cups. Don't overfill because the eggs will puff up while cooking.
Furthermore, spread the cheese slices over the egg mixture.
Place it in the preheated oven and bake it for 20 mins or until eggs are set.
Remove from the oven and cool it for 5 mins and then remove from the muffin pan by using plastic spatula or knife.
By Santhi Therese
The Indian Claypot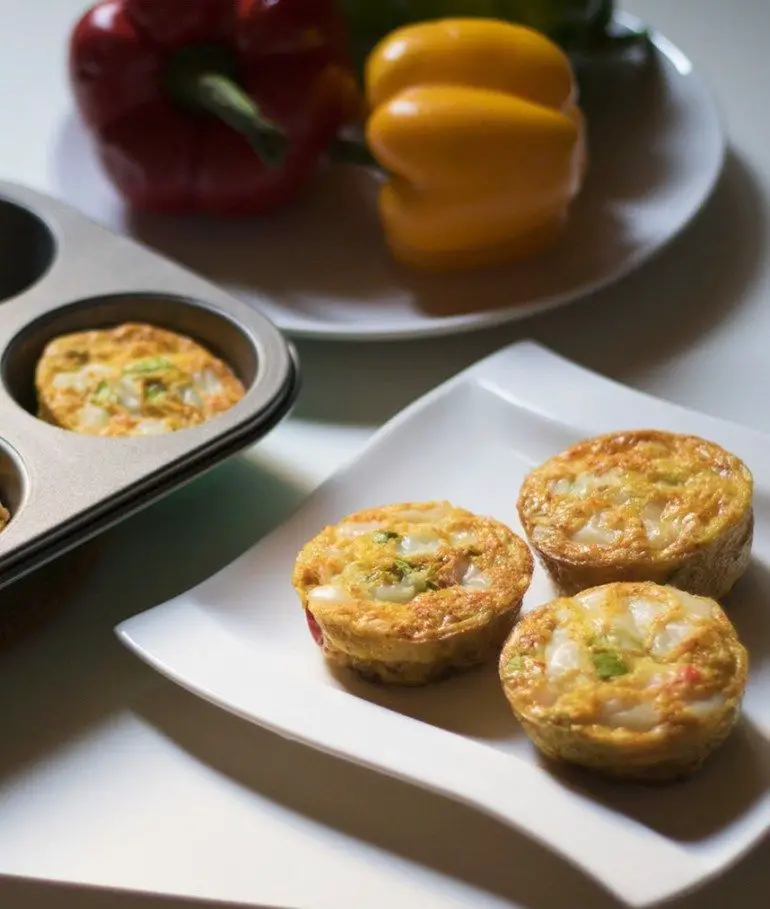 You may also like my other Healthy Breakfast posts and recipes like Appam Recipe, Thinai Sakkarai Pongal /Foxtail Millet Sweet Pongal, Healthy Breakfast Recipe, Kara Kuzhi Paniyaram with Idli/Dosa Batter, Oats Chocolate Brownie Recipe, Healthy Aval/Poha/Red Rice Flakes Breakfast Recipe, Ragi Aval Sweet Kozhukattai, Ragi Paal Kozhukattai, How To Make Soft Layered Chapati, Soft and Chewy Granola Bars, Vendhaya Kali, Strawberry Apple Smoothie, Pasi Payaru Aval Pongal, Homemade Granola Recipe, Moringa Adai Dosa Recipe, Ragi Puttu, Green Gram Payasam/Kheer, Whole Wheat Bread Recipe, Kavuni Arisi Sweet, Banana Oatmeal Cookies .