Falooda Dessert Recipe
Beat the Heat with a Refreshing Falooda Dessert: A Perfect Indian Treat for Summer!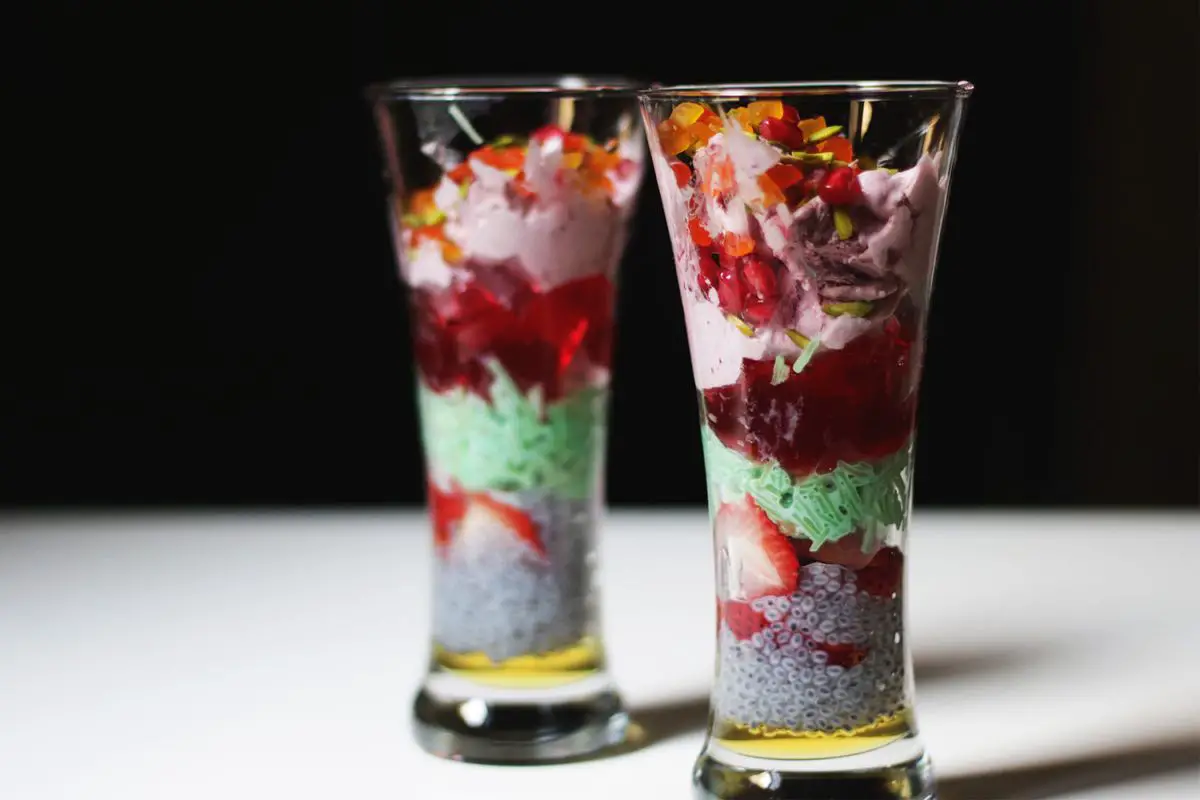 Introduction: Indulge in the flavors of India with my all-time favorite Falooda dessert recipe. This delectable treat hailing from Northern India is not only incredibly delicious but also a perfect remedy to cool your body during hot summer days. With the delightful combination of ice cream, basil seeds, and your choice of fruits, this dessert is guaranteed to be a hit with both kids and adults alike. So why not surprise your family members with this delightful sweet treat? In this blog post, I'll share my go-to falooda recipe, along with some exciting variations that you can experiment with. Let's get started!
The Classic Falooda Recipe: Traditionally, falooda is prepared using falooda sev, a special kind of vermicelli. However, if you don't have falooda sev on hand, fret not! You can easily substitute it with regular vermicelli or even cooked sago. The versatility of this dessert allows you to use any leftover sago vermicelli payasam to create a unique twist on the classic falooda.
The Magic of Basil Seeds: No falooda is complete without the addition of sabja or basil seeds. These tiny seeds are not only a staple in my kitchen but also an excellent home remedy to beat the summer heat. I often add them to lemonades and juices, and their cooling properties make them a perfect fit for this dessert. So don't forget to include a generous portion of basil seeds in your falooda!
Customize with Fruits: One of the best things about making falooda is the freedom to add your favorite fruits. Whether it's succulent mangoes, juicy strawberries, or refreshing lychees, the choice is yours! Let your creativity shine and surprise your taste buds with exciting fruit combinations. The burst of flavors will make this dessert a memorable treat for everyone.
Conclusion: There's something magical about a bowl of falooda that instantly transports you to the vibrant streets of India. The delightful combination of sweet falooda sev or vermicelli, luscious ice cream, cooling basil seeds, and juicy fruits creates a dessert experience like no other. This summer, treat your loved ones to this mouthwatering delight and watch as their faces light up with joy. Get creative with variations, experiment with flavors, and let the refreshing falooda be the highlight of your family gatherings. So go ahead, take a break from the scorching heat, and indulge in the blissful goodness of falooda!
You may also like my other summer treats recipes such as Mango Ice Cream, Strawberry Ice Cream, Blueberry Cheese Cake Ice Cream, Blackberry Ice Cream and Kulfi Ice Cream
Falooda Dessert Recipe 2017-06-21 05:14:58
Falooda Dessert Recipe
Serves 2
Prep Time: 00:30
Cook Time: 00:10
Total Time: 00:40
Ingredients
1/4 cup Vermicelli
1 cup Boiled Milk
1 tsp Sugar
Few drops Green Food Color
1 tbsp Basil Seeds / Sabza Seeds
2 tbsp Honey
4 tbsp Strawberry Jelly
1/4 cup Sliced Strawberries
2 scoops Ice Cream
For Garnishing:
1 tbsp Tutti Frutti or Candied Fruits
2 tsp Chopped Pistachios
2 tbsp Pomegranate Seeds
Instructions
Soak the basil seeds in a glass of water for 30 mins or until they swell.
Once they swell, drain the water and then set the seeds aside.
Prepare strawberry jelly as per the instructions are given in the packet and set aside for further use.
Meanwhile, boil one cup of milk.
When it starts to boil, add 1/4 cup of vermicelli and cook it for 3 to 4 mins.
Make sure it should not be mushy (Stir continuously over high heat).
When the milk becomes thick and the vermicelli cooked, add 1 tsp sugar, mix well and then switch off the heat and let it cool completely.
Then add few drops of green food color and mix well until combined and keep it aside.
How To Serve Falooda:
Take 2 falooda glasses.
Then pour 1 tbsp of honey in each glass.
Also add half of the soaked basil seeds on top of the honey.
Then add sliced strawberries, 2 tbsp of cooked vermicelli, 2 tbsp of strawberry jelly on top of one another.
Finally, add 1 scoop of any ice cream and garnish it with chopped pistachios, pomegranate seeds and tutti frutti or candied fruits.
Now your tasty Falooda is ready to serve. Serve it immediately and enjoy!
By Santhi Therese
The Indian Claypot
You may also like my other Ice Cream posts and recipes like Mixed Berry Fruit Popsicles, Strawberry Sorbet, Strawberry Creamsicles, Blueberry Cheesecake Ice Cream, Creamy Blackberry Ice Cream, Kulfi Ice cream, Dark Chocolate Ice Cream, Fruit Popsicles, Strawberry Smoothie Pops, Mango Ice Cream, Easy Strawberry Ice Cream .