Dark Chocolate Ice Cream
Indulge in the Sweet and Healthy Goodness of Dark Chocolate Ice Cream.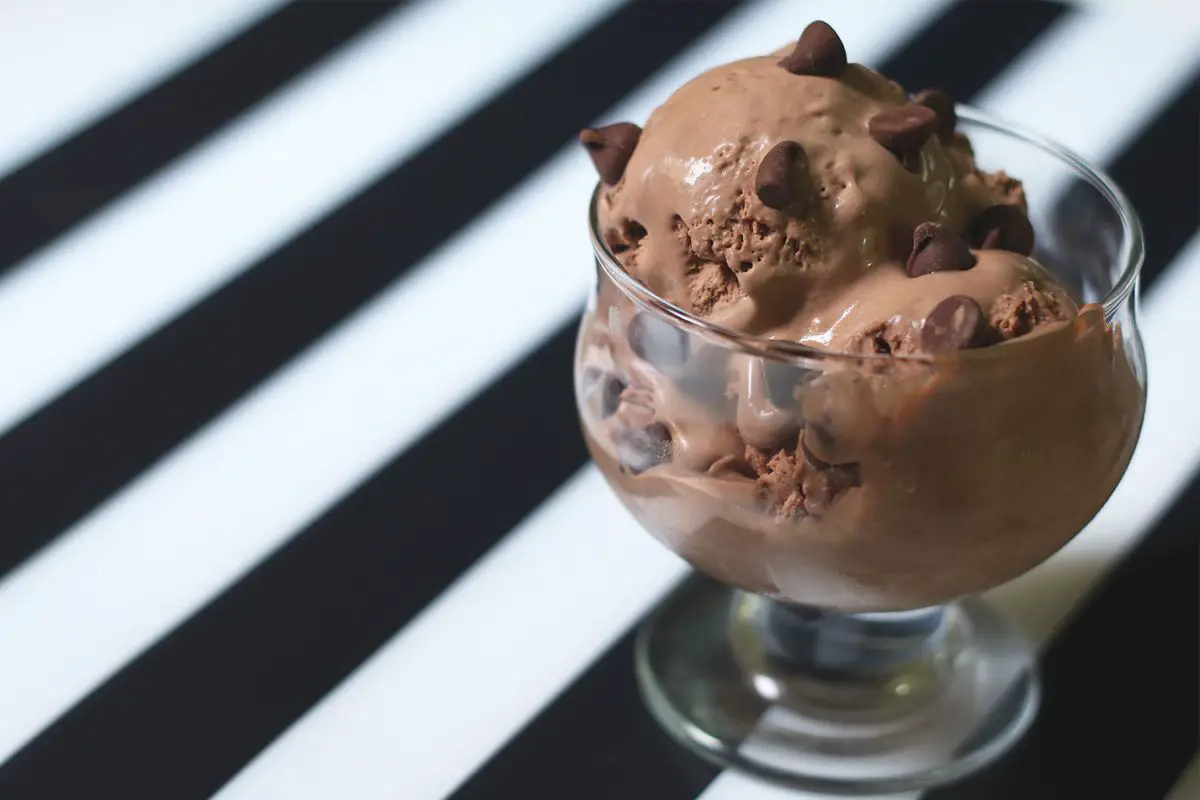 Indulge in the Sweet and Healthy Goodness of Dark Chocolate Ice Cream
Dark chocolate isn't just delicious, it's also good for your health! With high levels of antioxidants and anti-inflammatory properties, it's been shown to lower blood pressure and improve blood flow to both the brain and heart. And with this sweet ice cream recipe, even kids who normally turn their noses up at dark chocolate won't be able to resist.
This summer, beat the heat while maintaining your health with a yummy and creamy dark chocolate ice cream. Don't forget to share your comments on how it turned out!
If you need more convincing of the health benefits of dark chocolate, here are some facts that might surprise you. According to Dr. Suzanne Steinbaum of Lenox Hill Hospital in New York City, "When looking for a sweet snack, a square of dark chocolate might, in fact, be your healthiest choice." Dark chocolate contains high levels of polyphenols and flavonoids, even more than wine and tea, which can improve both brain and heart health. And, it may even have cancer-fighting properties.
So, what are you waiting for? Treat yourself to some sweet and healthy indulgence with this dark chocolate ice cream recipe. Have you tried making it at home? Share your thoughts in the comments below!
You may also my other ice cream recipes such as Blackberry Ice Cream, Strawberry Ice Cream, Blueberry Cheesecake Ice Cream, Mango Ice Cream and Kulfi Ice Cream.
Dark Chocolate Ice Cream 2017-05-12 03:10:34
Dark Chocolate Ice Cream
Serves 4
Prep Time: 06:09
Cook Time: 00:01
Total Time: 06:10
Ingredients
1 cup Heavy Cold Whipping Cream
1/2 cup Sweetened Condensed Milk
100 g Dark Chocolate Chips
Instructions
In a small microwave bowl, place the dark chocolate chips and microwave it on high for 1 min or until it is melted completely and cool it down for a few mins.
Then pour condensed milk into the chocolate mixture and whisk it well until it is well combined.
Meanwhile, pour 1 cup of cold heavy whipping cream in the bowl of an electric stand mixture, with the whisk attachment, whisk until stiff peaks form.
Place 2 tbsp of the whipped cream in the chocolate mixture, mix it well until incorporated.
Then add this mixture to the remaining whipped cream and fold it gently.
Pour it into an airtight container box, close the lid and freeze it for 6 hours or until set.
Once set, keep it at room temperature for about 10 mins before serving.
Scoop the dark chocolate ice cream into a bowl and finally, garnish it with some chocolate chips.
By Santhi Therese
The Indian Claypot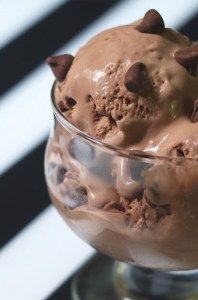 You may also like my other Ice Cream posts and recipes like Mixed Berry Fruit Popsicles, Strawberry Sorbet, Strawberry Creamsicles, Blueberry Cheesecake Ice Cream, Falooda Dessert Recipe, Creamy Blackberry Ice Cream, Kulfi Ice cream, Fruit Popsicles, Strawberry Smoothie Pops, Mango Ice Cream, Easy Strawberry Ice Cream .