Spicy Mushroom Pepper Fry
Spicy Mushroom Pepper Fry: A Delicious Way to Enjoy the Benefits of Vitamin D!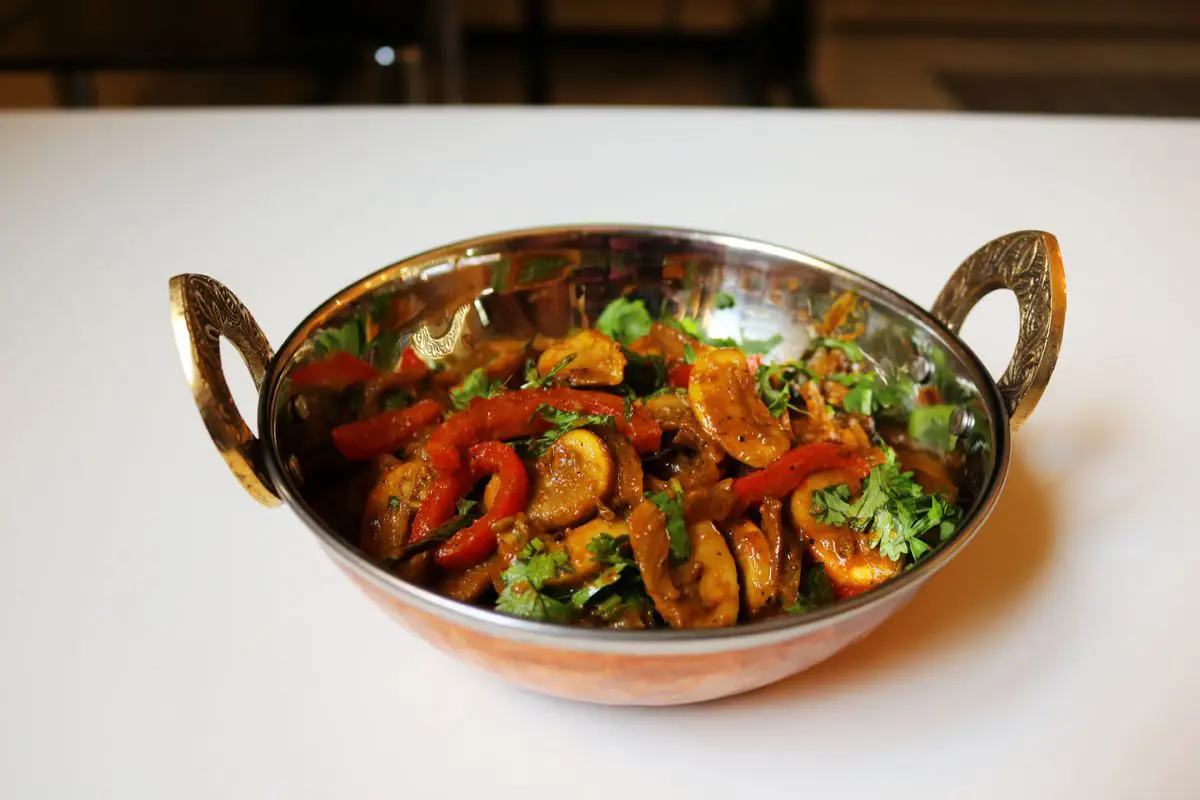 Spicy Mushroom Pepper Fry: A Delicious Way to Enjoy the Benefits of Vitamin D
Are you looking for a way to incorporate more vitamin D into your diet? Look no further than mushrooms! Not only are they a great source of this essential nutrient, but they can also be turned into a delicious dish that even picky eaters will love.
Introducing Spicy Mushroom Pepper Fry, also known as mushroom varuval. This dish packs a flavorful punch with the addition of roasted black pepper and fennel seeds. Plus, it's versatile enough to serve as a starter, a side dish for jeera rice, or even alongside rotis and chapatis.
If you or your family members aren't big fans of spicy food, don't worry – simply adjust the amount of pepper powder to your liking. And for those who prefer a milder flavor, green bell peppers can be used in place of the red variety.
You may also like Mushroom Biryani. Give this Spicy Mushroom Pepper Fry recipe a try and let us know what you think in the comments below!
Spicy Mushroom Pepper Fry 2016-09-19 05:11:45
Spicy Mushroom Pepper Fry
Serves 3
Prep Time: 00:05
Cook Time: 00:15
Total Time: 00:20
Ingredients
200 grams button mushroom
1 tsp whole black pepper
1 red bell pepper
1 medium-sized red onion
1 tsp ginger garlic paste
1/2 tsp red chili powder
1/2 tsp coriander powder
1/4 tsp turmeric powder
1/2 tsp garam masala
1/2 tsp fennel seeds
1&1/2 tbsp oil
as needed salt
few curry leaves
some coriander leaves for garnishing
Instructions
First of all, clean the mushroom properly and remove the stem.
Then, cut the mushroom, onion and bell pepper lengthwise and keep them aside.
Finally, dry roast the black pepper till a nice aroma comes and powder it coarsely and keep it aside.
Meanwhile, heat a pan with oil over medium heat.
When the oil heat, fry fennel seeds and curry leaves until spluttering.
Then add onion and saute until it turns golden brown.
Then add ginger garlic paste and saute till it's raw smell goes.
Also, add red capsicum and saute for one minute or until it shrinks a bit.
Then add mushroom and saute well.
Then add all the powders (except the pepper powder) and salt and mix well.
Turn the heat to low and cover the pan with a lid, and cook until mushrooms start to leave the water. Stir well.
Then add roasted pepper powder and mix well.
There is no need to add water because the water that comes from the mushroom will be enough to cook.
When the gravy becomes thick switch off the heat and finally, garnish it with coriander leaves.
By Santhi Therese
The Indian Claypot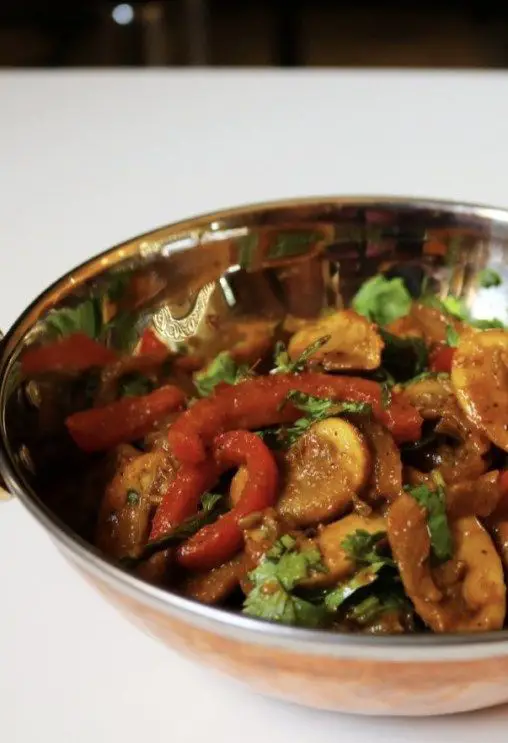 You may also like my other Spicy Recipes posts and recipes like Mutton Kola Urundai, Pav Bhaji Recipe, Homemade Gooseberry Pickle, Homemade Sweet Chili Sauce, Mutton Chukka, Kadai Paneer, Vendakkai/Okra Sambar, Fresh Tomato Salsa, Potato and Cauliflower Stir Fry, Pan Fried Elephant Yam, Mixed Millet Bisi Bele Bath, Mutton Chops /Lamb Chops, Tangy And Spicy Chicken Steak .