Bread Pola
How to Make Quick and Easy Bread Pudding (Bread Pola) in a Pressure Cooker?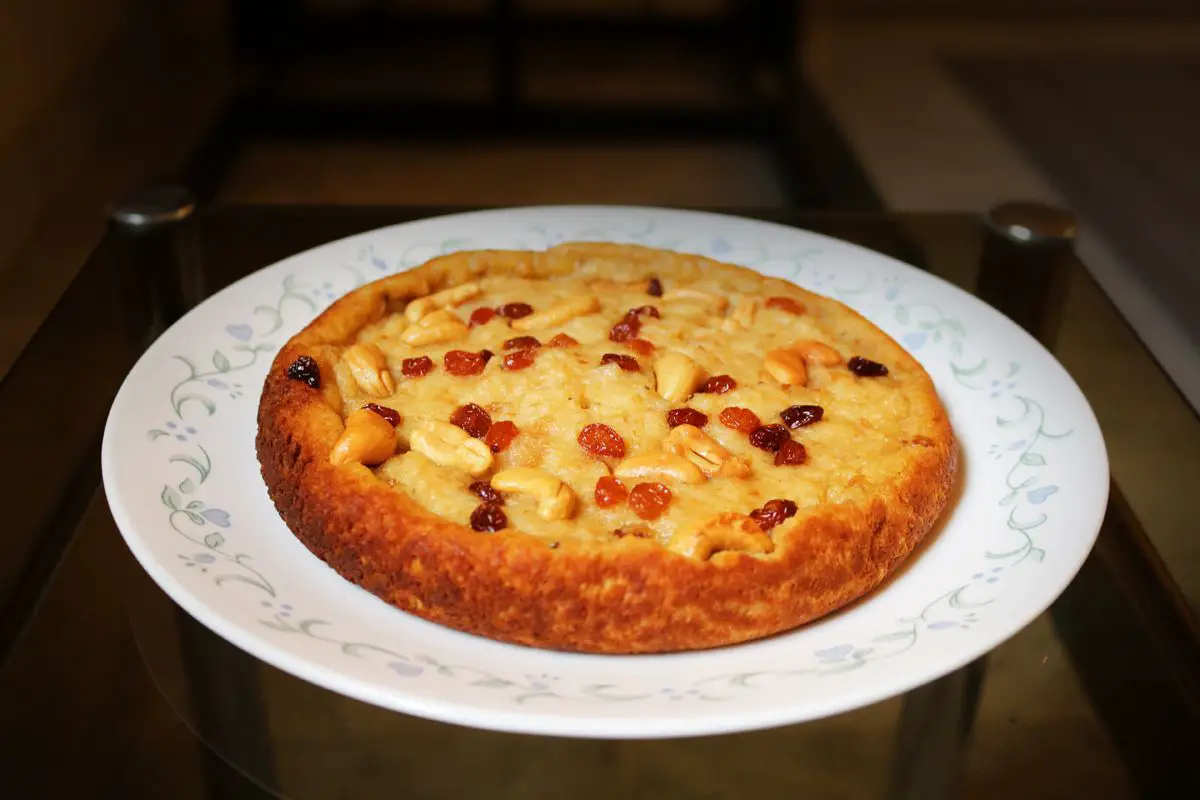 How to Make Quick and Easy Bread Pudding (Bread Pola) in a Pressure Cooker
Are you looking for an interesting dish to make with leftover bread? Look no further! This time, skip the usual french toast and try this quick and easy bread pudding recipe. Bread pudding, also known as Bread Pola in Malabar, is a popular dessert that can be prepared with leftover bread, egg, milk, and sugar in a pressure cooker.
Not only is this recipe easy to make, but it also turns out to be an amazing dish! You can even serve it as a party dessert. So why not give it a try and let me know how it turns out for you.
To make the perfect bread pola, here are some tips:
Cut the bread into small pieces without removing the edges.
If the bread pola batter is too thick, add 2 tbsp of milk and mix well until the batter reaches a cake batter consistency.
Use a 4-liter cooker for this recipe to ensure the best results.
So what are you waiting for? Try out this delicious bread pudding recipe and let me know how it turns out for you!
You may also like Blueberry Bread Pudding Muffins.
Bread Pola 2016-09-22 05:14:33
Bread Pola
Serves 6
Prep Time: 00:10
Cook Time: 00:33
Total Time: 00:43
Ingredients
6 big size Bread Slices
2 Eggs
1/2 cup Milk
1/2 cup Sugar
1 tsp Vanilla Essence
1 tbsp Ghee
10 Cashew Nuts
20 Raisins
Pinch of Salt
Instructions
Cut the bread slices into small pieces and place them in a blender or a mixie jar and blend until crumbled, by using a pulse button and keep it aside.
Meanwhile, in a wide bowl, add eggs and beat well by using a wire whisk.
Then add milk, sugar, vanilla essence and beat them well until the sugar is fully dissolved.
Also add the bread crumbs and mix well until combined. Now the batter is ready. If the batter is thick, then add 2 tbsp of milk and mix well. The batter should be in a cake batter consistency.
Place a pressure cooker or a heavy-bottomed saucepan over medium heat, add ghee and fry cashew nuts till they are in golden brown.
Then add raisins and fry until they puffed and remove them and keep it aside for further use.. Keep the remaining ghee in the cooker itself.
Now turn the heat to low, then add the batter to the cooker and level it.
Then spread the fried cashews and raisins over the batter and press them equally.
Cover the cooker lid (without whistle) and cook it for about 30 minutes or until a toothpick inserted comes out clean.
Remove from the heat and let it cool down for 15 minutes. When it cools, flip bread pola to a plate and enjoy.
By Santhi Therese
The Indian Claypot
You may also like my other Healthy Snacks posts and recipes like Easy Bruschetta Recipe, Sweet Paniyaram with Idli / Dosa Batter, Oats Chocolate Brownie Recipe, Ragi Aval Sweet Kozhukattai, Instant Wheat Flour Sweet Appam, Mysore Bonda Recipe, Pottukadalai / Fried Gram Murukku Recipe, Wheat Butter Cookies, Fried Gram / Pottu Kadalai Urundai, Baked Chakli/Murukku, Green Gram Payasam/Kheer, Black Gram Laddu, Moong Dal Susiyam, Banana Oatmeal Cookies, Microwave Chocolate Mug Cakes, Homemade Peanut Butter, Vazhaipoo Vadai, Eggless Raspberry Pudding, Raspberry Bread, Coconut Sweet Bun .