Carrot and Walnut Muffins (Brain Food)
Moist and Healthy Carrot Muffins Recipe for a Brain-Boosting Breakfast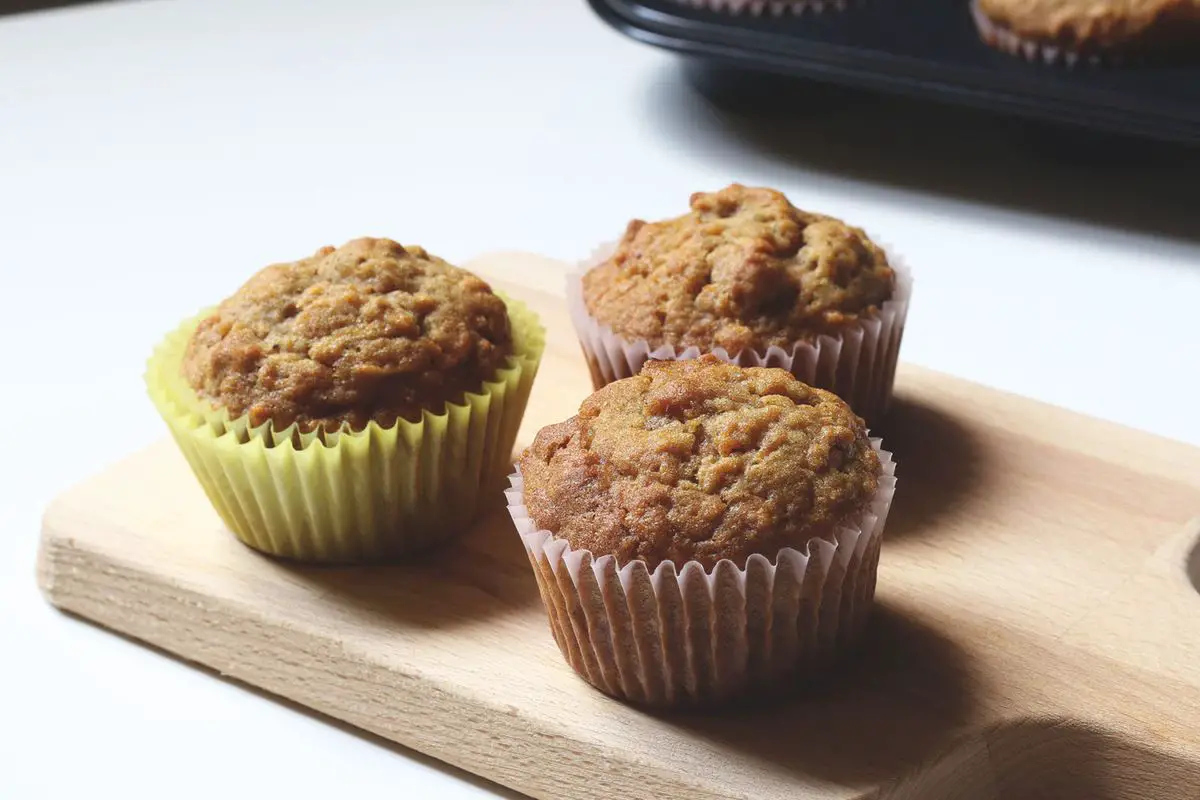 Moist and Healthy Carrot Muffins Recipe for a Brain-Boosting Breakfast
Looking for a healthy breakfast option that's both delicious and nutritious? Try these moist and sweet carrot muffins! Packed with carrots, apples, and walnuts, these muffins are not only tasty but also loaded with nutrients that will keep you energized throughout the day.
Not only are these muffins a great way to start your day, but they're also a fantastic brain food. The combination of carrots, walnuts, and olive oil make for a powerful trio of brain-boosting ingredients. High school students, in particular, can benefit from this delicious breakfast treat during study sessions.
To make these healthy muffins, simply combine the ingredients and bake until golden brown. The result is a delicious, moist muffin that's perfect for breakfast or a mid-day snack.
So, give this recipe a try and let us know what you think in the comments. Your body and brain will thank you for this healthy and tasty breakfast option!
You may also like Carrot Cake, Bread Pudding Muffins, Raspberry Muffins, Banana Muffins Mixed Berry Muffins and Oatmeal Blueberry Muffins.
Furthermore, I would like to share some of my suggestions for making carrot muffins. Firstly, I like this muffin very much because it is so easy and simple to make. All you need are two bowls, one for wet ingredients and another for dry ingredients. The two are then combined together and you are done. Secondly, in this recipe, I have used grated apple but you can also use the unsweetened applesauce. Finally, bake it for 20 to 23 mins or until a toothpick inserted in the center of the muffin comes out clean.
Carrot Muffins (Brain Food) 2017-05-17 06:03:19
Carrot and Walnut Muffins (Brain Food)
Serves 12
Prep Time: 00:20
Cook Time: 00:20
Total Time: 00:40
Ingredients
1&1/3 cup (175 g) all purpose flour
1 tsp (4 g) baking soda
1/4 tsp salt
1 tsp ground cinnamon
1/2 cup roughly chopped walnuts
2 large eggs
1/2 cup (100 g) white sugar
2/3 cup (I used extra virgin olive oil) vegetable, canola, sunflower or extra virgin olive oil
1/2 tsp vanilla essence
200 g carrot
1 red apple
Instructions
Preheat oven to 180 degrees C. Then line 12 muffin cups pan with paper liners.
Then clean, peel and grate the carrots and apple, keep it aside.
In a wide bowl, whisk together all the ingredients given under 'dry ingredients' until combined.
In another wide bowl, whisk the eggs until lightly beaten.
Then add sugar, oil and vanilla essence, whisk it until slightly thickened.
Then fold the grated apple and carrots.
By using a rubber spatula, fold this mixture into the flour mixture until incorporated.
With the help of ice cream scoop or spoon, fill the 12 muffin cups evenly and bake it for about 20 to 23 mins or until a toothpick inserted into the center of a cupcake comes out clean.
Then remove from the oven, place on a wire rack and let cool completely.
By Santhi Therese
The Indian Claypot
You may also like my other Healthy Breakfast posts and recipes like Appam Recipe, Thinai Sakkarai Pongal /Foxtail Millet Sweet Pongal, Healthy Breakfast Recipe, Kara Kuzhi Paniyaram with Idli/Dosa Batter, Oats Chocolate Brownie Recipe, Healthy Aval/Poha/Red Rice Flakes Breakfast Recipe, Ragi Aval Sweet Kozhukattai, Ragi Paal Kozhukattai, How To Make Soft Layered Chapati, Soft and Chewy Granola Bars, Vendhaya Kali, Strawberry Apple Smoothie, Pasi Payaru Aval Pongal, Homemade Granola Recipe, Moringa Adai Dosa Recipe, Ragi Puttu, Green Gram Payasam/Kheer, Whole Wheat Bread Recipe, Kavuni Arisi Sweet, Banana Oatmeal Cookies .