Lemon Blueberry Bread
Looking for a tasty and healthy snack that's perfect for tea time or breakfast? Look no further than Lemon Blueberry Bread!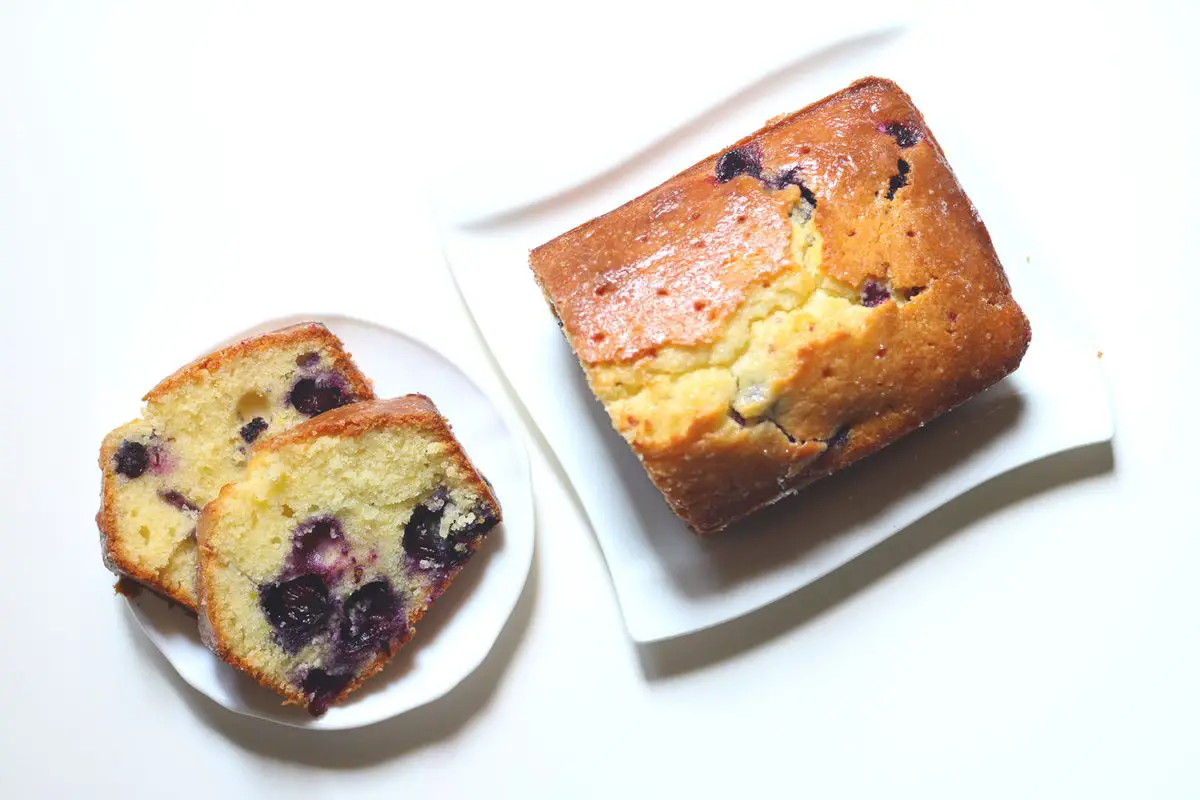 Lemon Blueberry Bread: A Delicious and Healthy Snack for Any Time of Day
Looking for a tasty and healthy snack that's perfect for tea time or breakfast? Look no further than Lemon Blueberry Bread! Not only are blueberries rich in antioxidants, fiber, potassium, and low in sodium, but the lemon's flavor and glaze make this bread unbeatable. So give it a try and let us know what you think!
Suggestions:
To make the perfect Lemon Blueberry Bread, we have a few suggestions. First, try to use wild blueberries that are firm, plump, and fragrant. Check the container's underside for any wet spots, as blueberries are commonly sold in plastic containers. Additionally, use small blueberries and toss them with flour to prevent them from sinking to the bottom of the bread while baking.
Before removing the lemon's outer rind or zest, make sure to wash it thoroughly with soap and water. When removing the zest, be careful not to remove the white membrane beneath it, which can be quite bitter. Finally, squeeze the lemon by hand to get the most flavor.
Lemon Blueberry Bread is a delicious and healthy snack that's perfect for any time of day. Whether you're looking for a breakfast option or a tea time treat, this bread is sure to satisfy. Have you tried making it before? Let us know in the comments below and don't forget to try out our tips for making the perfect Lemon Blueberry Bread. Happy baking!
You may also like Whole Wheat Mixed Berry Bread
Lemon Blueberry Bread 2017-09-15 08:02:50
Lemon Blueberry Bread
Serves 8
Prep Time: 00:20
Cook Time: 01:00
Total Time: 01:20
Ingredients
1&1/2 cups (195 g) all purpose flour
1 tsp baking powder
1/4 tsp salt
grated lemon zest of 1 lemon lemon zest
1 cup fresh blueberries
1/2 cup at room temperature (113 g) unsalted butter
3/4 cup (150 g) white sugar
2 at room temperature large eggs
1 tsp vanilla essence
1/2 cup (120 ml) milk
For Lemon Glaze:
1 tbsp fresh lemon juice
2 tbsp white sugar
Instructions
Preheat oven to 180 degrees C.
Then butter or spray the bottom and sides of 9-inch loaf pan.
In a wide bowl, whisk together flour, baking powder, salt and orange zest until combined.
In a separate bowl, place blueberries. Remove 1 tbsp of the flour mixture and toss well the berries with the flour until coated.
In the bowl of an electric stand mixer or with a hand mixer, beat the butter until soft and creamy. (It takes 1 minute)
Then add sugar and beat until light and fluffy. (2 to 3 mins at medium-high speed)
Then add the eggs one at a time, beating well after each addition, scrape the sides in between. Beat in the vanilla essence until just combined.
Turn the speed to low, then add flour mixture in 3 additions and milk in 2 additions alternately. (starts and ends with flour)
Then gently fold the blueberries in the mixture by using a rubber spatula.
Scrape or pour the batter into the prepared pan and bake it for about 55 to 60 mins or until the bread is golden brown and a toothpick inserted in the center comes out clean.
Lemon Glaze:
Mix sugar with lemon juice in a small microwave bowl, and microwave it for 20 to 30 seconds or until the sugar dissolves.
After removing the bread from the oven, place the pan on a wire rack, then pierce some holes on the top of the loaf by using wooden skewers or toothpick and then brush with the lemon glaze.
Set it aside for 30 mins in the pan then remove the bread from the pan and cool it completely on a wire rack.
By Santhi Therese
The Indian Claypot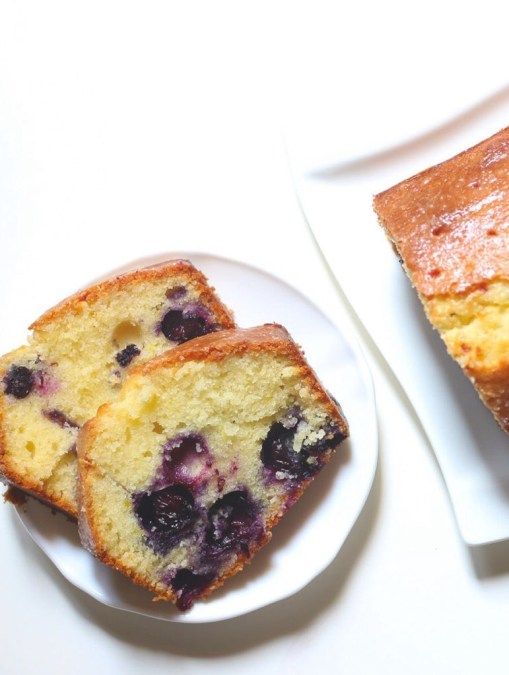 You may also like my other Christmas Cakes posts and recipes like Eggless Hot Cross Buns, Eggless Donut Recipe, Eggless Chocolate Cake Recipe, Eggless Ragi Chocolate Cake, Eggless Rava Cake, Eggless Banana Chocolate Cake, Eggless Strawberry Sauce Cake, Eggless Chocolate Cupcakes, Eggless Strawberry Cake, Eggless Apple Cake, Eggless Carrot Cake, Microwave Chocolate Mug Cakes, Eggless Orange Cake, Eggless Chocolate Marble Cake, Strawberry Streusel Coffee Cake, Christmas Plum Cake, Green Apple Streusel Cake, Meringue Cookies, Strawberry Fruit Fool, Red Velvet Cupcakes with Cream Cheese .