Eggless Chocolate Cupcakes
"Surprise Your Valentine with These Soft and Moist Eggless Chocolate Cupcakes!"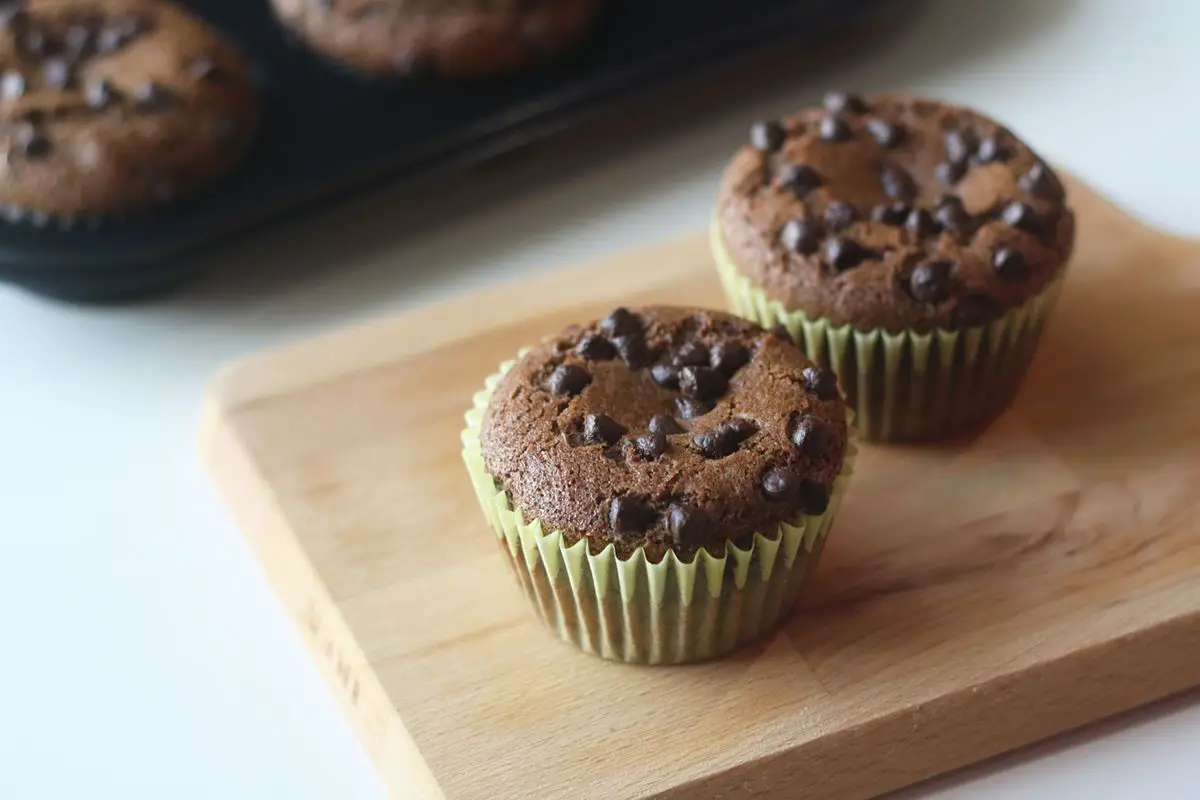 "Surprise Your Valentine with These Soft and Moist Eggless Chocolate Cupcakes!"
This Valentine's Day, why not treat your loved ones to something different? These Eggless Chocolate Cupcakes are the perfect way to surprise your Valentine with a sweet and chocolatey treat! The cupcakes are soft, spongy, and moist, and the cocoa and coffee aroma will leave your taste buds craving for more.
To make the perfect eggless chocolate cupcakes, follow these expert tips. Firstly, fill the cupcake liners only half or two-thirds full to achieve the ideal texture. Secondly, avoid overbaking as this can result in chewy cupcakes. Check after 15 minutes since the lower fill level will shorten the baking time. Also, avoid over-mixing the batter to prevent the cupcakes from becoming tough or hard.
For an intense chocolate flavor, dissolve a teaspoon of instant coffee powder in a tablespoon of warm water and add it to the batter. Lastly, use high-quality unsweetened cocoa powder for the best results.
So, skip the ordinary box of chocolates and surprise your loved ones with these delectable Eggless Chocolate Cupcakes this Valentine's Day. Don't forget to share your experience with us in the comments!
Finally, you may also like my other Christmas cake recipes like Eggless Apple Cake, Eggless Strawberry Cake, Eggless Carrot Cake, Eggless Orange Cake, Eggless Christmas Plum Cake, Christmas Plum Cake, Strawberry Streusel cake, Chocolate Marble Cake, Orange Chiffon Cake, Yogurt Lemon Cake, Coffee Cake, Pineapple Cake, Eggless Sponge Cake, Chocolate Chiffon Cake, Vanilla Cupcakes Chocolate Cake with Ganache Pound Cake, Orange Cake, Red Velvet Cupcakes and Red Velvet Cake.
Eggless Chocolate Cupcakes 2021-02-05 02:10:48
Eggless Chocolate Cupcakes
Serves 9
Prep Time: 00:10
Cook Time: 00:20
Total Time: 00:30
Ingredients
1/2 cup Lukewarm Milk
1/3 cup Flavourless Oil
1 tsp Coffee Powder
1 tbsp Warm Water
200 grams (1 cup) Sugar
1 tsp Vinegar
1 tsp Vanilla Essence
1 &1/2 cup (195 grams) All Purpose Flour
1/2 tsp Baking Soda
1/2 tsp Baking Powder
1/4 cup Cocoa Powder
1/4 tsp Salt
for topping Chocolate Chips
Instructions
Preheat your oven to 180 degrees C. Then line 12 muffin cups pan with paper liners.
In a small bowl, mix 1 tsp of coffee powder with 1 tbsp of warm water until well combined, keep it aside.
In another bowl, add lukewarm milk, oil and coffee mixture, whisk until incorporated.
Then add sugar and mix well until the sugar dissolved.
Also, add vanilla essence and vinegar, mix well and keep it aside.
In another wide bowl, sieve all purpose flour, cocoa powder, baking powder and baking soda.
Then add 1/4 tsp salt, mix well until combined.
Now add the flour mixture gently to the milk mixture in three additions.
Gently fold into a thick batter.
With the help of an ice cream scoop or spoon, fill the muffin cups evenly.
Tap two or three times to break the air bubbles.
Finally, sprinkle some chocolate chips on top.
Bake it in the preheated oven for about 18 to 20 mins or until a toothpick inserted in the centre of the cupcakes comes out clean.
Remove from the oven and cool it on a wire rack for about 10 minutes.
By Santhi Therese
The Indian Claypot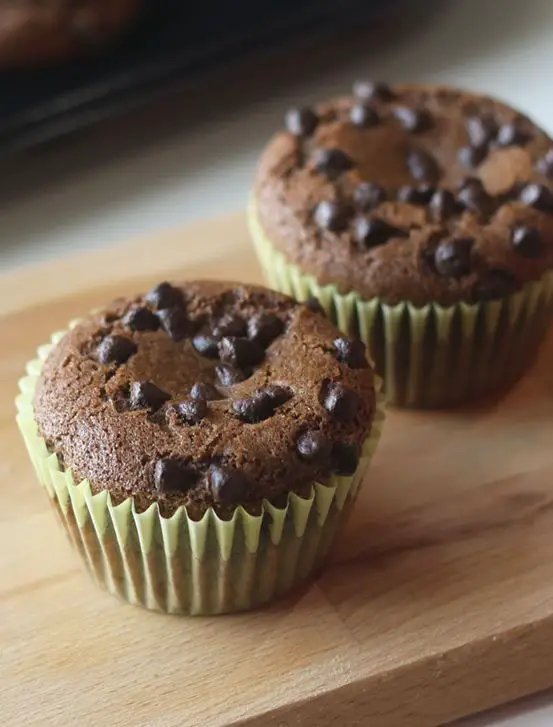 You may also like my other Christmas Cakes posts and recipes like Eggless Hot Cross Buns, Eggless Donut Recipe, Eggless Chocolate Cake Recipe, Eggless Ragi Chocolate Cake, Eggless Rava Cake, Eggless Banana Chocolate Cake, Eggless Strawberry Sauce Cake, Eggless Strawberry Cake, Eggless Apple Cake, Eggless Carrot Cake, Microwave Chocolate Mug Cakes, Eggless Orange Cake, Eggless Chocolate Marble Cake, Strawberry Streusel Coffee Cake, Christmas Plum Cake, Green Apple Streusel Cake, Meringue Cookies, Strawberry Fruit Fool, Red Velvet Cupcakes with Cream Cheese, Chocolate Cake with Ganache .