Orange Cupcakes
Try these delicious and buttery Orange Cupcakes that are sure to be a favorite among kids and adults alike!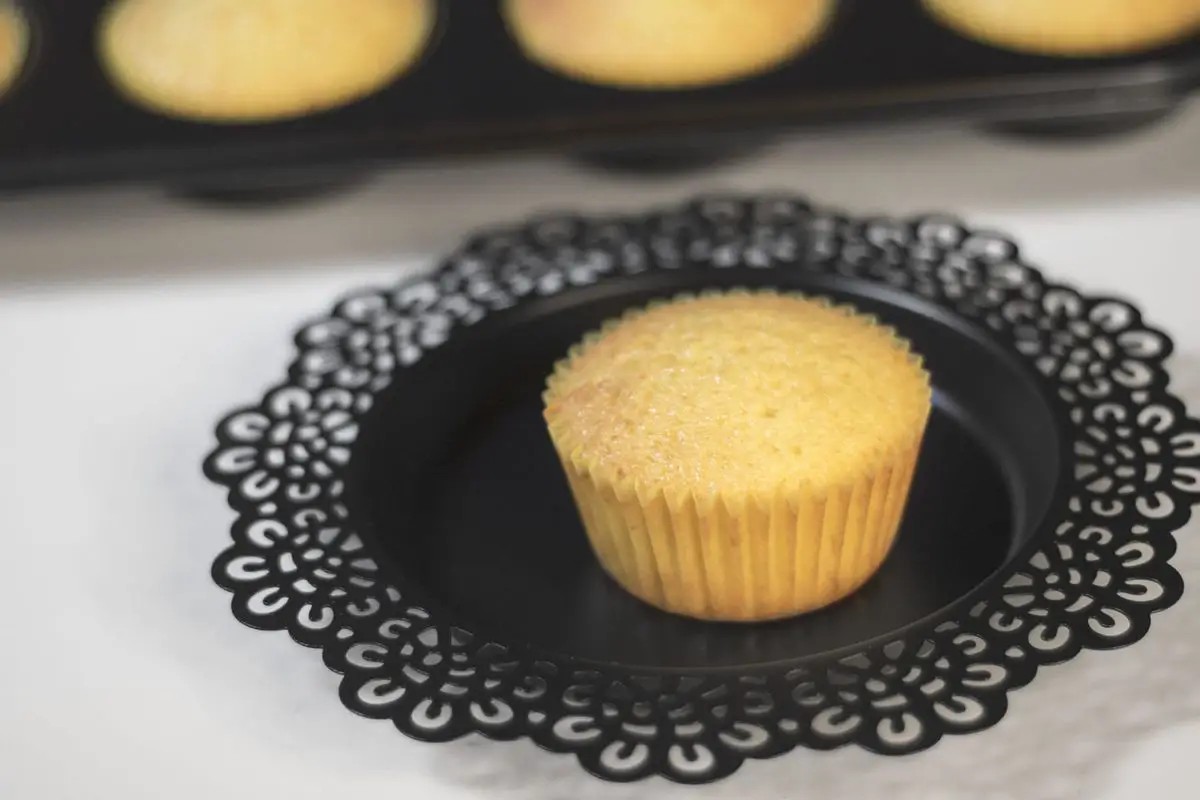 Try these delicious and buttery Orange Cupcakes that are sure to be a favorite among kids and adults alike! These cupcakes are infused with a delightful orange flavor, making them perfect for any occasion. Bake up a batch and let us know how they turn out!
To make the perfect orange cupcakes, we have a few suggestions. First, be careful not to overbake them, as this can cause them to become dry and crumbly. Check them a few minutes before the suggested baking time and look for a few moist crumbs on the toothpick. This means they just need a little more time. If the toothpick comes out clean, they have been overbaked.
Next, beat the butter and sugar until creamy and fluffy for 2-3 minutes. Don't forget to scrape down the sides of the bowl as needed. Finally, enjoy these delicious cupcakes with your loved ones!
You may also like Vanilla Cupcakes and Pumpkin Cupcakes.
Orange Cupcakes 2017-07-10 00:55:28
Orange Cupcakes
Serves 12
Prep Time: 00:20
Cook Time: 00:25
Total Time: 00:45
Ingredients
1&1/2 cup (195 g) all purpose flour
1&1/2 tsp baking powder
1/4 tsp salt
1 tbsp orange zest
1 cup (200 g) sugar
1/2 cup (113 g) at room temperature butter
3 at room temperature eggs
1/3 cup fresh orange juice or milk
1 tsp vanilla essence
Instructions
Preheat oven to 180C. Then line a 12 muffin pan with liners.
In a bowl, add flour, salt, orange zest and baking powder, mix well until combined and keep it aside.
In a large mixing bowl, cream together the butter and sugar until smooth by using a hand mixer.
Then add the eggs one at a time, beating well after each addition.
Beat in the vanilla essence until just combined.
Alternately add the flour mixture in three additions and orange juice in two additions, beginning and ending with flour at low speed.
Then fill the muffin cups with batter by using a spoon.
Bake it for 20 to 25 mins. or until a toothpick inserted in the center of the cupcake comes out clean.
Cool it on a wire rack.
Once the orange cupcakes have completely cooled, enjoy!
By Santhi Therese
The Indian Claypot
You may also like my other Christmas Cakes posts and recipes like Eggless Hot Cross Buns, Eggless Donut Recipe, Eggless Chocolate Cake Recipe, Eggless Ragi Chocolate Cake, Eggless Rava Cake, Eggless Banana Chocolate Cake, Eggless Strawberry Sauce Cake, Eggless Chocolate Cupcakes, Eggless Strawberry Cake, Eggless Apple Cake, Eggless Carrot Cake, Microwave Chocolate Mug Cakes, Eggless Orange Cake, Eggless Chocolate Marble Cake, Strawberry Streusel Coffee Cake, Christmas Plum Cake, Green Apple Streusel Cake, Meringue Cookies, Strawberry Fruit Fool, Red Velvet Cupcakes with Cream Cheese .