Chicken Hakka Noodles
"Try this Quick and Easy Chicken Hakka Noodles Recipe for Your Kids' Lunch Box"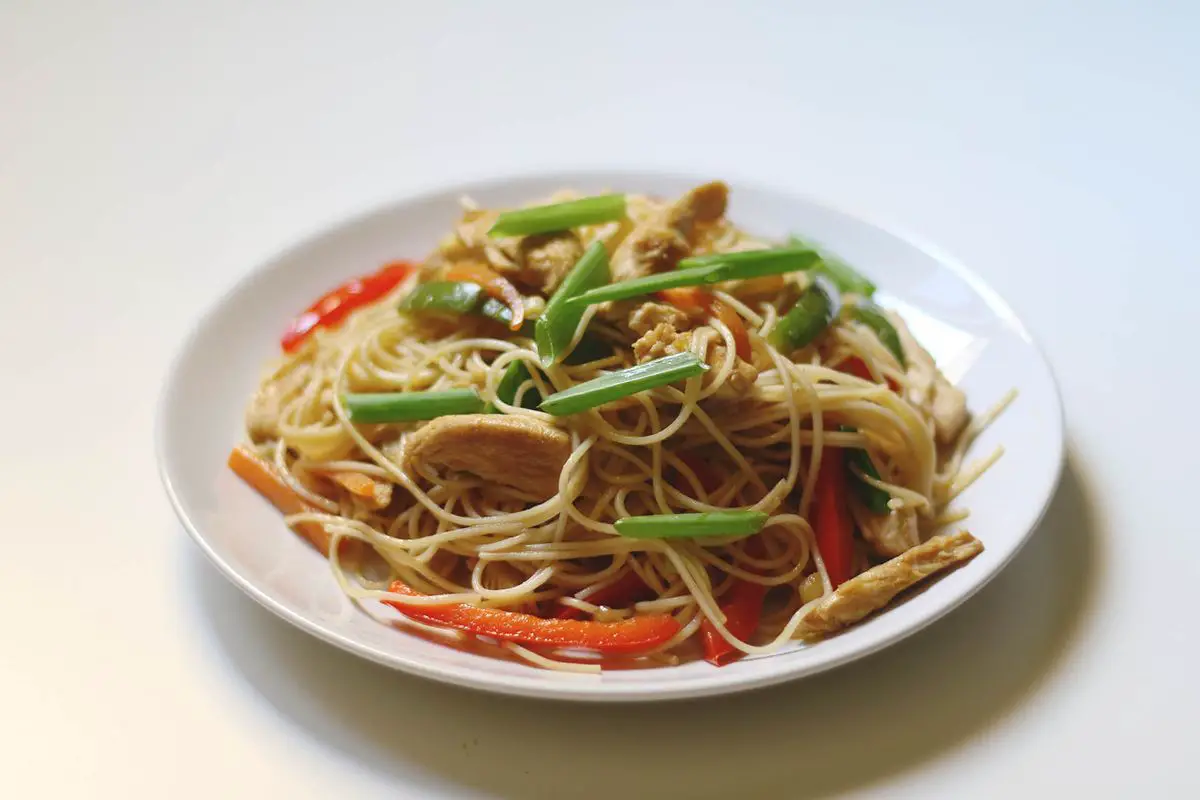 "Try this Quick and Easy Chicken Hakka Noodles Recipe for Your Kids' Lunch Box"
Chicken Hakka Noodles, a beloved Indo-Chinese dish, is a staple in many restaurants. It's also a fantastic choice for packing your child's school lunch box. This dish can be prepared in just a few minutes if you have already boiled noodles and chopped vegetables. Your children will love the delicious aroma and flavor of this dish. So, why not give it a try and share your thoughts with us in the comments below?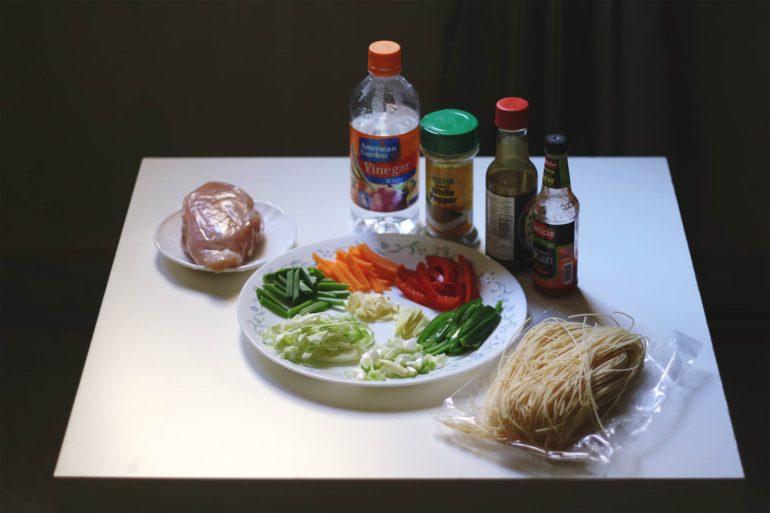 "Expert Tips for Cooking Perfect Chicken Hakka Noodles at Home"
If you're a fan of Chicken Hakka Noodles and want to prepare it at home, here are some expert tips for getting it just right. Firstly, slice all vegetables as thinly as possible to reduce cooking time. Secondly, cook noodles with sufficient water until they are al dente. Avoid overcooking, as this can result in a soggy texture. Rinse the noodles under cold water and toss them with a teaspoon of oil to prevent sticking.
Next, sauté the vegetables over high heat until they are half cooked but still crunchy. To achieve the authentic flavor of Hakka noodles, it's crucial to use high-quality soy sauce and vinegar. While this recipe includes chili sauce, you can also experiment with chili garlic sauce or green chili sauce to alter the color and taste of the dish.
Finally, slice the boneless chicken breasts into thin strips to ensure quick cooking. If you prefer a vegetarian version, consider adding scrambled eggs to the recipe instead of chicken. By following these tips, you can whip up a delicious plate of Chicken Hakka Noodles at home in no time.
Serve Chicken Hakka Noodles along with Gobi Manchurian.
Chicken Hakka Noodles 2018-01-09 04:12:47
Chicken Hakka Noodles
Serves 2
Prep Time: 00:10
Cook Time: 00:10
Total Time: 00:20
Ingredients
1 pack (150 g) Hakka noodles
150g Boneless chicken breast
3 tbsp Olive oil
3 Garlic pods
1 inch Fresh ginger
2 tbsp Spring onion whites
1 medium-sized Carrot
1/4 cup thinly sliced Cabbage
1/2 cup Green and red capsicum
1 tbsp Soy sauce
2 tsp Red chili sauce
1 tsp Vinegar
to taste White pepper powder
to taste Salt
1 tbsp for garnishing Spring onion greens
Instructions
Chop garlic and spring onion whites finely. Clean and cut the chicken into thin strips. Make sure to chop all the veggies and ginger as thin as possible as they will take less time to cook.
Cook noodles as per instructions given in the pack or boil noodles in plenty of water until firm or 3/4 cooked. Don't overcook. Drain the water and pour cold water over the noodles, drain that cold water immediately and toss the noodles with 1 tsp of oil and keep it aside.
Heat up oil in the pan and saute chopped garlic, ginger and white onions for few seconds or until they turn into light golden brown.
Place the chicken strips and saute for 3 mins or until browned.
Add the carrots, cabbage, red and green capsicums, one by one (stir continuously) and cook for a couple of minutes or until they are cooked but still crunchy over high heat.
Then add soy sauce, chili sauce, and vinegar, mix everything well.
Toss in the boiled noodles and sprinkle some salt, and white pepper and toss well for few seconds or until the noodles are well coated with sauce. Use a fork to mix so that the noodles do not break. Finally, garnish it with spring onion greens.
By Santhi Therese
The Indian Claypot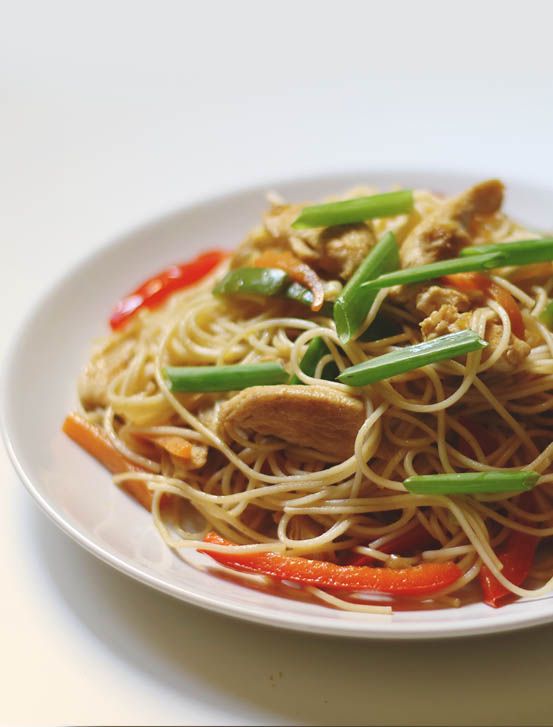 You may also like my other Chicken Recipes posts and recipes like Chicken Varuval, Pallipalayam Chicken Fry, Crispy Chicken Strips, Schezwan Chicken, Penne Pasta with Minced Chicken, Chicken Schezwan Noodles, Chicken Curry Recipe, Chicken Fajitas, Methi Chicken, Chicken Meatball Curry, Healthy Chicken Salad bowl, Green Chili Chicken, Chicken Cutlets, Sweet and Sour Pineapple Chicken, Butter Chicken Masala, Chicken Alfredo Pasta, Chicken Tacos with Mango Salsa, Sweet Corn Chicken Soup, Grilled Chicken Burger, Chicken Talumein Soup .