Chicken Talumein Soup
Chicken Talumein Soup is one of my family's favorite soups, whenever we go out to a restaurant as a family we always order this soup first.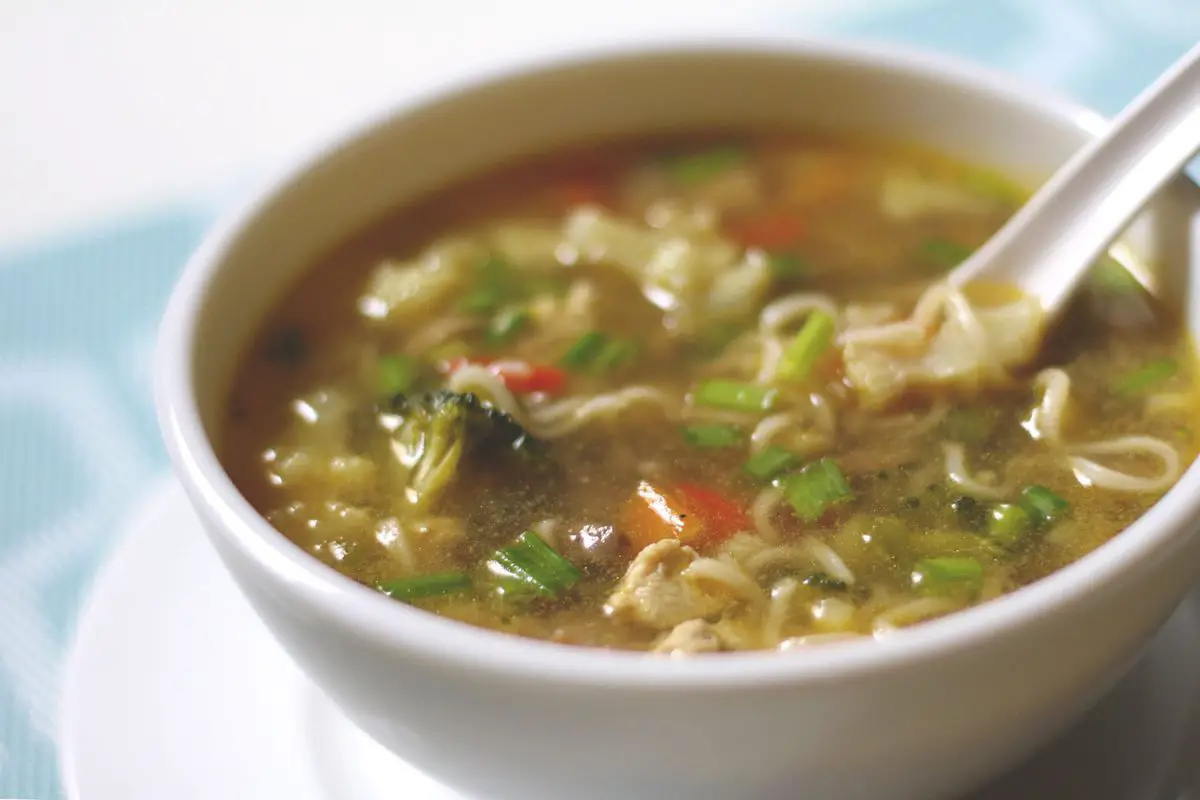 Chicken Talumein Soup is one of my family's favorite soups, whenever we go out to a restaurant as a family we always order this soup first. This Soup tastes so amazing with some fried noodles on top! It is the best home remedy for cold and flu during winter and rainy season. So try it out and share your comments!
You may also like Carrot Soup, Sweet Corn Chicken Soup, Broccoli Soup, Pumpkin Soup, Mushroom Soup Creamy Tomato Soup and Chicken Clear Soup.
Furthermore, I would like to give some of my suggestions for making tasty chicken talumein soup. Firstly, adjust soy sauce, pepper and salt as your taste. Secondly, you can also add 1 tsp chili sauce. Finally, You can also add ginger julienne while serving. It gives more flavor to the soup and also good for your health.
Chicken Talumein Soup 2017-09-20 05:21:33
Chicken Talumein Soup
Serves 1
Prep Time: 00:10
Cook Time: 00:20
Total Time: 00:30
Ingredients
1 cup Mixed Veggies
150 grams Chicken Breast
3 cups Water or Chicken Stock
1 cup Boiled Noodles
15 ml (1 tbsp) Olive Oil
4 Garlic Pods
1 piece (1 inch) Ginger
1 tbsp Spring Onion Whites
1/2 to 1 tbsp Soy Sauce
1 tsp Vinegar or Fresh Lemon Juice
to taste Black Pepper Powder
to taste Salt
2 tsp Corn Flour
1/4 cup Water
few Spring Onion Greens
Instructions
Heat a heavy bottomed wide pan with olive oil over medium heat and stir-fry finely chopped garlic and ginger until browned.
Then add chopped spring onion whites and saute for few seconds or until softened.
Place chopped chicken pieces and saute until they turn into light golden brown color.
Then saute the chopped veggies and give a good stir.
Pour 3 cups of chicken stock or water and bring it to boil, cover with lid, turn the heat to low and cook until all the vegetables are cooked (it takes 8 to 10 mins). Open the lid and give a quick stir.
Then add soy sauce, vinegar, pepper and salt, give a good stir. (remember, soy sauce contains salt already)
Then add boiled noodles and cook for another 1 minute.
Meanwhile, in a small bowl, mix together cornflour and water until combined, pour this mixture into the soup, mix well and continue to cook for another 2 to 3 mins or until slightly thickened.
Your Tasty Chicken Talumein soup is ready to serve.
Finally, garnish it with spring onion greens.
By Santhi Therese
The Indian Claypot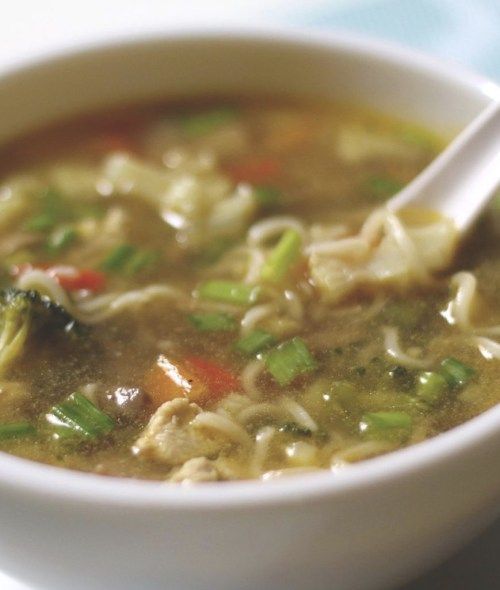 You may also like my other Chicken Recipes posts and recipes like Ponnusamy Chicken Varuval, Pallipalayam Chicken Fry, Crispy Chicken Strips, Schezwan Chicken, Penne Pasta with Minced Chicken, Chicken Schezwan Noodles, Chicken Curry Recipe, Chicken Fajitas, Methi Chicken, Chicken Meatball Curry, Healthy Chicken Salad bowl, Green Chili Chicken, Chicken Cutlets, Chicken Hakka Noodles, Sweet and Sour Pineapple Chicken, Butter Chicken Masala, Chicken Alfredo Pasta, Chicken Tacos with Mango Salsa, Sweet Corn Chicken Soup, Grilled Chicken Burger .