Spicy Chicken Steak
"Looking for a high-protein meal to fuel your workout? Try this delicious and easy Spicy Chicken Steak recipe!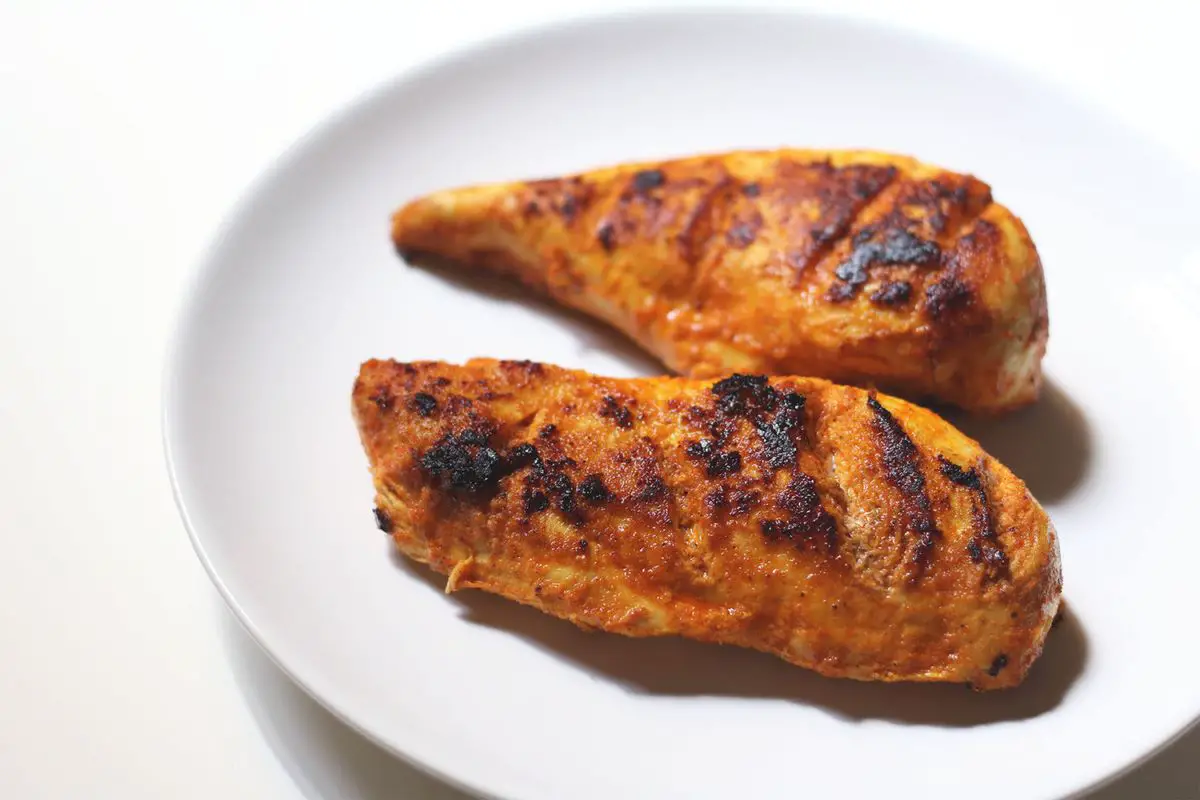 "Looking for a high-protein meal to fuel your workout? Try this delicious and easy Spicy Chicken Steak recipe! Perfect for a satisfying lunch for those looking to lose weight, this juicy dish is a favorite among fitness enthusiasts, especially my elder son who enjoys it post-workout. Give it a try and taste the difference!"
You may also like Oven Baked Chicken Drumsticks and Oven Fried Chicken.
Furthermore, I would like to share some of my suggestions for making easy spicy chicken steak. Firstly, don't forget to make an incision on the chicken pieces by using a sharp knife. Because this step helps the chicken to absorb the marinade. Then, don't cook the chicken steak for a long time. If you want juicy and spicy chicken steak, then try to follow my video. Finally, if you don't have the ginger and garlic paste, then add minced garlic and grated ginger or ground ginger and garlic.
Spicy Chicken Steak
Serves: 3
Prep Time: 00:05
Cook Time: 00:10
Total Time: 00:15
For Marination
1 lb chicken breast (450 g /3 pieces)
1&1/2 tsp red chili powder
1&1/2 tsp ginger and garlic paste
1 tbsp lemon juice (1/2 lemon)
1/4 tsp turmeric powder
1/4 tsp garam masala powder
salt to taste (1/2 to 3/4 tsp)
1 tbsp olive oil
For Cooking
Preparations
Wash the chicken pieces and drain the water thoroughly.
Make an incision on the chicken pieces using a sharp knife.
Marinate the chicken pieces with the ingredients under 'For Marination' until well combined and set aside for 1 hour or overnight in the refrigerator.
Heat a nonstick pan with 2 tbsp of olive oil over medium to high heat.
When the oil heats, add chicken pieces and cook for 1 minute.
Flip the chicken pieces.
Turn the heat to medium, cover the pan with a lid, and cook for another 3 mins.
Flip again and cook for 2 more mins or until they become golden brown.
Spicy Chicken Steak is ready to eat.
By: Santhi Therese
The Indian Claypot
https://theindianclaypot.com/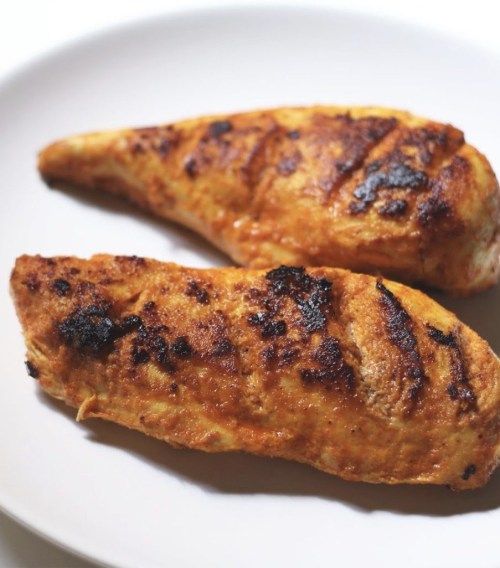 You may also like my other Chicken Recipes posts and recipes like Ponnusamy Chicken Varuval, Pallipalayam Chicken Fry, Crispy Chicken Strips, Schezwan Chicken, Penne Pasta with Minced Chicken, Chicken Schezwan Noodles, Chicken Curry Recipe, Chicken Fajitas, Methi Chicken, Chicken Meatball Curry, Healthy Chicken Salad bowl, Green Chili Chicken, Chicken Cutlets, Chicken Hakka Noodles, Sweet and Sour Pineapple Chicken, Butter Chicken Masala, Chicken Alfredo Pasta, Chicken Tacos with Mango Salsa, Sweet Corn Chicken Soup, Grilled Chicken Burger .