Chettinad Chicken Curry
How to Make Delicious Chettinad Chicken Curry at Home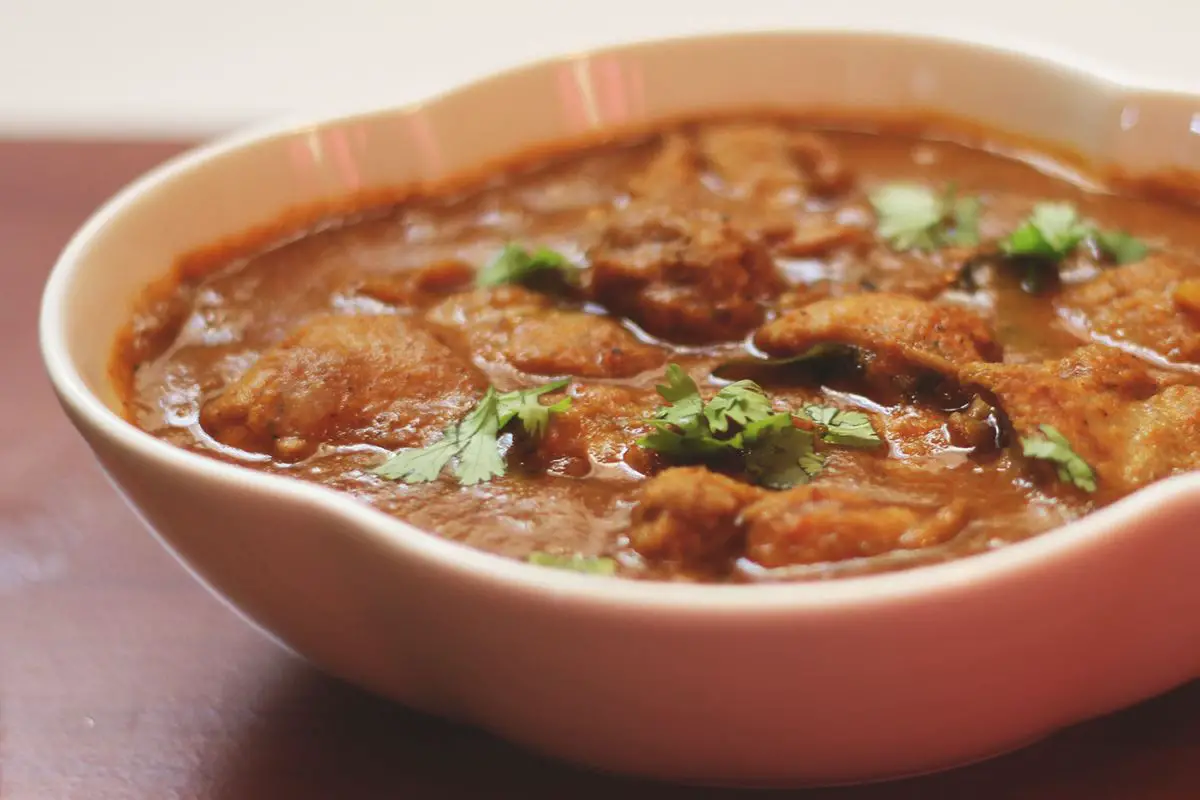 How to Make Delicious Chettinad Chicken Curry at Home
Chettinad cuisine is famous for its spicy dishes, particularly in chicken recipes. Chettinad Chicken Curry is a spicy, flavorful and mouth-watering dish made with roasted and ground coconut masala. You can now make this restaurant-style curry at the comfort of your own home with this easy-to-follow recipe and video guide.
This curry goes perfectly with dosa and appams, but it tastes equally delicious with parathas and plain rice. It has gained popularity not only in Tamil Nadu but also in non-Tamil speaking areas.
To make this curry even more tasty, here are some tips to follow. Firstly, the ground masala paste is essential in this recipe as it provides more flavor and texture to the curry. Secondly, if you don't have coriander seeds, you can use coriander powder instead. If you prefer less spice, use dried Kashmiri red chilies and remove the seeds. This will give you the same color and flavor without the heat of the chilies in the gravy. Finally, you can also add 2 tsp of poppy seeds along with coconut to grind for a thicker gravy.
Try this Chettinad Chicken Curry recipe and share your comments. It's time to enjoy the spicy and delicious flavors of Chettinad cuisine in your own home!
Chettinad Chicken Curry 2017-01-15 11:14:28
Chettinad Chicken Curry
Serves 4
Prep Time: 00:10
Cook Time: 00:30
Total Time: 00:40
Ingredients
1/2 kg Boneless chicken thigh pieces
1 medium sized Onion
1tbsp Ginger and garlic paste
1/2 tsp Red chili powder
1/4 tsp Turmeric powder
1/2 tsp Garam masala powder
1 tsp salt or as needed
To temper:
3 tbsp Sesame oil
1/2 tsp Fennel seeds
3 to 4 Cloves
1 inch Cinnamon stick
1 Bay leaf
Few Curry leaves
To roast and grind:
1 tsp Oil
1 tsp Black pepper corns
1/2 tsp Cumin seeds
1 tsp Coriander seeds
3 to 4 Red chillies
8 to 10 Shallots or 1/2 medium sized onion
150 gram Chopped tomatoes
1/2 cup Grated coconut
1 tbsp Chopped coriander leaves
Instructions
To grind:
Heat a pan with 1 tsp of oil, add 1 tsp of peppercorns and fry until they splutter.
Then add cumin seeds and coriander seeds, fry until they become golden brown.
Then add red chilies and fry for few seconds. Put shallots, fry until transparent.
Now add tomatoes, fry until mushy and finally add grated coconut and saute until browned.
Switch off the heat, cool down and grind until a smooth paste.
How to cook chettinad chicken curry:
Meanwhile, heat a pan with 3 tbsp of sesame oil, add fennel seeds, cloves, cinnamon stick, bay leaf and fry until spluttering.
Then add chopped onions and curry leaves, fry until they become golden brown.
Place ginger and garlic paste and saute until it's raw smell has gone.
At this stage add all the powders, give a good stir.
Then add chicken pieces and salt, saute for 3 mins or until softened.
Add the coconut paste and saute for one minute.
Pour 1 &1/2 cups of water, mix well, cover and cook it for about 10 to 15 mins in a medium heat (stir in between) or until the gravy becomes thick.
Finally, garnish it with chopped coriander leaves.
By Santhi Therese
The Indian Claypot
You may also like my other Chicken Recipes posts and recipes like Chicken Varuval, Pallipalayam Chicken Fry, Crispy Chicken Strips, Schezwan Chicken, Penne Pasta with Minced Chicken, Chicken Schezwan Noodles, Chicken Curry Recipe, Chicken Fajitas, Methi Chicken, Chicken Meatball Curry, Healthy Chicken Salad bowl, Green Chili Chicken, Chicken Cutlets, Chicken Hakka Noodles, Sweet and Sour Pineapple Chicken, Butter Chicken Masala, Chicken Alfredo Pasta, Chicken Tacos with Mango Salsa, Sweet Corn Chicken Soup, Grilled Chicken Burger .